Doubling the number of returning customers
Szkła.com is a leader of online sales of glasses and contact lenses in Central Eastern Europe. The main market of Szkła.com is Poland and many countries in EU. The company's main brands are Szkła.com, e-commerce with contact lenses in Poland and Kodano.pl, an e-commerce with glasses, and chain of traditional shops.
May 2018
Szkła.com prepares over 1,500 parcels with contact lenses a day. The brand predicts when the customer needs a new pair. Thanks to the cooperation with SMSAPI, it then sends a message with the information that a new set should be ordered. The two-way SMS communication allows customers to order contact lenses by replying "Re-order" to the given receiving number.
Szkła.com

Tomasz Serafin
We use SMS communication to boost sales in Poland, Czech Republic, Slovakia, Lithuania and Hungary.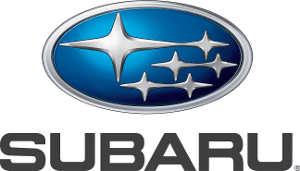 SMS messages supporting XV Subaru Rally of Pleiades
Subaru Poland once a year organizes "Rally of Pleiades" in many various places in Poland. SMSAPI supports Subaru Poland during the event with SMS notifications between organizers, attendees and rally teams.
May 2018
XV Rally of Pleiades took place in the end of May. 1200 fans of the brand met and drove Subaru cars on different routes: road racing track, off-road and amateur ones.
SMSAPI

Marek Oczkowski
Key Account Manager
SMSAPI supports Subaru Poland during the event with SMS notifications. They use SMS messages to send fast organizational information to staff, attendees and most of all - to racing teams to warn them about road conditions.

Results
During the event, thanks to SMS messages, the organizers provided a clear flow of communication between participants and organizers. A short text message could be read by every team which allowed them to react immediately to the track changes and learn about additional attractions.

Look no more for doctors, just text them
Doctors in Italy is the Italian Association of English-speaking doctors, promoting medical assistance without language barriers for international travelers. They provide high-quality, comprehensive healthcare to patients of any nationality.
December 2017
Doctors in Italy are looking for a communication solution to enable quick medical assistance for travelers. Such responsibility requires instant communication, especially without Wi-Fi connection.
Doctors in Italy

Nadia Neytcheva
SMS has solved the problem of difficult access to Wi-Fi networks while travelling. Patients can request for crucial information such as the exact address of the doctor in the city where they are located or where to find the pharmacy closest to them.
SMSAPI

Emilia Fifielska
I think SMSAPI is a perfect solution for all tourism-related businesses to communicate with those who do not have an access to the internet. When travelers need an urgent help, they must act fast and find the closest doctor in seconds – thanks to SMS communication they are always safe.
Doctors in Italy

Nadia Neytcheva
We believe that a tool like SMSAPI is fundamental for all tourism-related activities to communicate with those who do not have an access to the internet.


Boost sales with personalized content
Obido.pl is a modern platform created for people looking for flats in the primary market, which analyzes demand and supply and connects developers with potential clients.
September 2017
SMS messages in the real estate industry are particularly useful in the case of personalized offers that customers are looking for. When setting up an account at Obido.pl, one answers a few important questions about the search parameters, e.g. the size of the flat, location, purpose of purchase, type of financing. Thanks to this information, Obido.pl prepares personalized offers.
Obido

Marian Bruliński
In everyday communication with the client, we use chats or e-mails, depending on what is most convenient. Sometimes we need to reach out to customers with an immediate and instant information, for example, about some interesting promotion or a unique property that may disappear from the market very fast. In this case, we use SMSAPI, because we always have smartphones with us and this SMS can reach the customer at any time and we immediately know that it will be read.

Results
Personalization is a key element of a successful SMS campaign. Only the messages that reach the recipient with the right content and at the right time will contribute to sales success. Obido.pl analyzes needs of people interested in buying a property and personalizes the offers in accordance with them. Thanks to SMS communication, customers can react quickly so that they do not miss a chance to buy a property.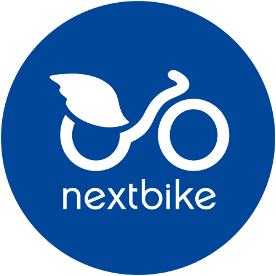 Mobile solutions at Nextbike Polska
Nextbike is a German company that develops and operates public bike-sharing systems. It provides over 30,000 bikes in Poland, Germany and several other countries around the world such as USA, UK, New Zealand, Poland, Croatia, Austria and Switzerland.
September 2016
The main goal of Nextbike Polska is to ensure mobility of residents in urban areas. Mobility means not only bicycles, but also a mobile application and direct e-mail and SMS communication.
NextBike Polska

Tomasz Wojtkiewicz
SMS messages are one of the important elements of our communication system. We use them to inform users about our plans, changes, news and to authorize access to the account.

Results
SMS messages can serve many functions at the same time. In the case of NextBike Polska, they are mainly used to deliver important information and as a method of login authorization. An example of bike-sharing system shows that SMS messages can run in parallel with the mobile application and reach out to those who cannot use it.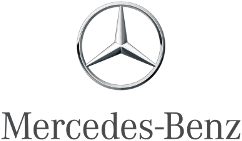 Extraordinary customer service in automotive industry
AutoPartner Garcarek is an authorized Mercedes-Benz car dealer, who has already been awarded with the title of a dealer of the year in the categories of passenger cars, vans and trucks.
March 2017
The basis of AutoPartner Garcarek's activity is the highest quality of potential and current customer service. The very nature of the company's products defines tone of the marketing. That's why, SMS has become the preferred communication channel.
Mercedes-Benz Garcarek

Jarosław Żurkiewicz
Marketing Specialist at Mercedes-Benz Garcarek
Due to the personalized nature of communication, text messages to customers are effective in every area of our business, both in the car parts department, accessories, technical information and marketing content.

Results
SMS messaging in the automotive industry works primarily due to the private character of this channel. The messages reach the recipients directly and can be easily personalized to provide relevant content in a very short time.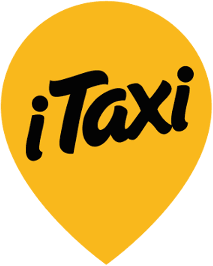 SMS as a part of the travel experience
iTaxi.pl is the largest platform in Poland connecting passengers with licensed drivers. It covers over 150 cities, with it 10,000 drivers can serve almost 15 million Poles.
August 2017
In addition to system information, iTaxi includes SMS as part of marketing automation and internal communication with drivers.
iTaxi

Dawid Olszta
At iTaxi, we know that a taxi trip is part of the experience of a passenger. In fact, when the passenger is on holiday, his journey begins in a taxi. First of all, we used SMS messages as price notifications. What is important – we have added an encouragement to migrate to the mobile application.


SMS supports sport event
We have attended a very interesting event – Poland Long Drive Championship 2018. We did not only learn the secrets of golf - our main task was to ensure smooth communication between organizers and attendees. These are the results.
August 2018
On August 31 Golf Channel Poland gathered golf fans on Poland Long Drive Championship 2018 on the horse racetrack Służewiec in Warsaw.
SMSAPI

Tomasz Budzyński
Key Account Manager
Organization of such an event requires long preparation and smooth communication, especially in dynamic sport environment. We offered organizers to use SMS messages for instant notifications about changes to ensure that every player receives updates. SMS messages were also used as a tool to register and confirm their attendance.
GOLF CHANNEL

Marta Rosłaniec
Manager, Golf Channel Polska
Thanks to SMS messages from SMSAPI every player received the automated notification with schedule. Such information helped us a lot during the event. After the championship we have also used SMS messages to thank attendees and invite them to watch a summary movie.

Results
Every attendee of the event filled in a participation form via Newsletter SMS. During the championship golf players received an SMS with all the important information.

SMS marketing as a retail and e-commerce support
Gino Rossi is a European fashion brand which operates in 6 countries outside of Poland. A large part of their sales are based on online shop. To promote it, Gino Rossi relies on SMS marketing.
May 2016

Wojciech Chochołowicz
Gino Rossi Marketing Director
An SMS message is a very important marketing tool for Gino Rossi. Thanks to this direct and fast communication we are able to be in constant touch with our customers and affect sales volumes – especially when we want to announce sales or special discounts.
June 2016

Marek Palka
Business Strategic Partner
SMS communication is a natural extension of the brand's marketing. Gino Rossi adapts their communication to the target's group preferences, that's why they rely on this direct, reliable channel.
July 2016

Wojciech Chochołowicz
Gino Rossi Marketing Director
SMS marketing is one of the most effective marketing channels that can significantly influence sales figures. At the same time – it's important to remember that the most effective campaigns include more than one channel – for example, SMS & e-mail campaign at the same time. This kind of activities brings the best results.

Results
The introduction of SMS communications is visible in Google Analytics data. Each campaign increases the website traffic and number of completed transactions. What's more, text messages brought new customers to their retail shops.
60%
larger number of sessions
88%
increase of online sales

Abandoned cart recovery thanks to SMS
Edrone is a CRM system for e-commerce, thanks to which stores maximize their sales and increase conversion. This Social CRM platform allows you to get to know users who do not finalize the purchase and proposes relevant sales scenarios that affect the retention of visitors. In addition to Polish online stores, the edrone portfolio includes companies from over 70 countries around the world.
October 2017
Edrone and SMSAPI are preparing an integration that enables edrone clients to include SMS channel into sales-driving scenarios of abandoned shopping carts.
edrone

Michał Blak
Thanks to our friends from SMSAPI, e-commerce can also recover abandoned carts using SMS, e.g. by sending a text message to remind about the abandoned cart with full information needed to finalize the purchase.


Tickets sold out 30 minutes after SMS campaign
TEDx are independent TED-like events, which can be organized by anyone who obtains a free license from the international organization TED. The main idea of the events is to engage the community and motivate to make life changes. Yearly TEDxKatowice gathers +800 attendees on 4 events to listen to the speakers who share ideas worth spreading.
March 2018

Karola Stachowicz
TEDxKatowice Coordinator
GDPR requirements led us to update our e-mail newsletter database. We wanted it to include our most engaged attendees and be the tool to build our own TEDxKatowice community.
April 2018

Andrzej Ogonowski
Brand & PR Director, SMSAPI
New GDPR requirements forced event organizers to take a look at their data. New legal regulation was a good moment to build new, qualitative customer bases. For this reason we have recommended TEDxKatowice to use Newsletter SMS and collect phone numbers for the future communication.
May 2018
GDPR entered into force – TEDxKatowice database was updated until May 25 – organizers sent e-mail campaign to the old database with a link to Newsletter SMS and asked for the name, phone number and e-mail address. Currently database contains +500 records and is still growing.
July 2018
First SMS campaign – First SMS campaign with a short link to the event website generated 88% CTR (Click-through rate) and boosted the ticket sales up to 30 minutes after campaign.
August 2018
Customer database of TEDxKatowice is still growing and every recipient regularly receives Opt-Out link to sign out of newsletter. Until today no one unsubscribed from this communication - it means organizers built a high-quality database of loyal recipients.

Results
Update of the database made it more valuable and customer-oriented. Organizers used SMS campaigns with a short link to engage the recipients to buy the ticket directly from their phones within seconds. Currently TEDxKatowice Newsletter database contains more than 500 numbers, average CTR equals 44% and selling tickets takes only 30 minutes.
88% CTR
of the first campaign
30 minutes
to sell all the tickets

124% higher conversion rate
Answear is a multi-brand e-commerce store with more than 200 brands and thousands of products in their offer. The campaign was created to meet two main goals: to draw attention to a special Black Friday offer and boost the recognition of Medicine and Mango brands.
October 2013

Wojciech Tomaszewski
Chief Marketing & E-commerce Officer
We have chosen SMSAPI to communicate with our Customers in two ways – to send transaction messages and for marketing purposes.
SMSAPI

Marek Palka
Business Strategic Partner
The first move we have taken together with Answear was to expand their customer database. We launched our Facebook App on Answear fanpage so every customer could sign in and be in constant touch with the brand.
Black Friday 2014
Among many successful campaigns Answear has created, there is a special one: all customers received SMS messages with a special Black Friday offer: 30% discount on Mango and 40% discount on Medicine brands. Every SMS message contained a short link redirecting to our online store.
November 2014

Wojciech Tomaszewski
Chief Marketing & E-commerce Officer
We chose to contact our customers via SMS because we know how important SMS messaging is for everyday communication, we use that solution a few times a year for our most important campaigns. Usually we combine a few channels to increase our conversion rate, we know from experience that using both e-mail and SMS results in 30% higher income from a campaign.

Results
SMS messages were sent to 30 thousand customers, nearly a thousand clicked on the link and visited the Answear website. CTR (Click-through rate) was 3%. The percentage of users who clicked the link – conversion rate – is the best proof of the success of the campaign. The rate was 124% higher than in any other marketing channel.
124%
higher conversion rate compared to other channels

180 personalized offers a day
Many store owners in shopping centers wonder: How can I draw customers' attention so that they visit my store? The answer is simple – prepare an interesting and creative discount offer, like Qpony. Qpony is a popular app sharing information on all currently available discounts.
May 2015
Customers in shopping centers were informed about the currently available discounts thanks to the Qpony app. To draw attention of those who didn't get a chance to come across the app just yet, the company prepared a special marketing action.
SMSAPI

Marek Palka
Business Strategic Partner
It was a great idea to send discount codes via SMS because all customers in the shopping center had mobile phones right in their pockets. That's why they could receive an SMS within a few minutes and read it at once.
SMSAPI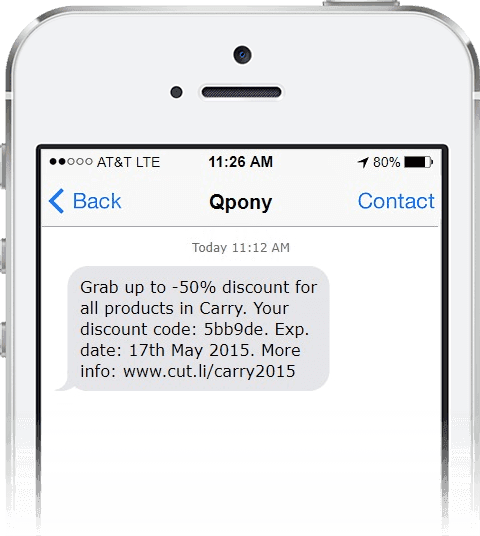 QPONY
In this case sending SMS was a key to achieving the main goal of the campaign – discount codes use in stores.

Results
The campaign lasted for 10 days. Nearly 180 messages with personalized and unique discount codes were sent to customers daily. What is more, 80% of shopping center stores were satisfied with the campaign and expressed their will to repeat it.
1800
messages sent throughout 10 days
80%
shopping center stores satisfied with the campaign

3/10 discount coupons used
The campaign for Reserved was run by an interactive agency zjednoczenie.com. Its main goal was to boost sales in stores, gain as many followers on Facebook as possible, and extend the newsletter database.
March 2012
The main goal of Reserved was to popularize discount codes among their customers using two channels: e-mail and Facebook. To use the code, customers had to visit one of the shops with its printed version.
SMSAPI

Dorota Wójcik
Key Account Manager
While creating the details of the campaign, the agency noticed that printed codes might not be a good solution for everyone. They decided to have an additional option of SMS codes.
RESERVED
Participants could receive discount codes via two different channels. By signing up on Facebook, they received SMS messages with a 25% discount in stationary stores.
SMSAPI
There were some key success indicators in the campaign – SMS messaging set the pace of the campaign and eliminated the limitation of printed discount codes and app problems.

Results
The campaign was successful thanks to SMS messaging which connected many different channels of communication – e-mail, Facebook, and offline shopping. During the campaign, the Facebook page gained 107 thousand users, and the database 77 thousand subscribers. But that's not all – the biggest achievement was the conversion rate from coupons – 37.59% of all customers used them while in store. More than 3 in 10 participants decided on a purchase thanks to it.
107 000
additional followers on Facebook
77 000
additional newsletter subscribers
37,59%
conversion rate from coupons
3 in 10
participants used coupons in stores

1200 new users in 10 minutes
CardioWatch is an app designed to measure and analyze heart problems. The main goal of the campaign was to draw attention of potential app users via a popular morning TV program.
September 2015
Oskar Kiwic, founder of CardioWatch was invited to talk about his idea on a very popular morning program on national TV.
SMSAPI

Jan Wieczorkiewicz
COO
One day at 7am I got a surprising phone call. CardioWatch guys called me with a very important request: They knew Oskar shall talk about the app on national TV around 8:25, so they needed a virtual mobile number for that occasion. We organized everything in just a few minutes.
September 2015
Oskar asked viewers to sign up for free tests of CardioWatch via SMS by simply sending a message saying "YES" on 4488.

Results
CardioWatch was on air for roughly 10 minutes. During the program, the number of SMS messages increased rapidly. In the end, CardioWatch gained 1200 new users willing to test the app.
1200
requests received via SMS on the Virtual Mobile Number