Well, it happens that we broke the record again! Summary of 2018 [infographic]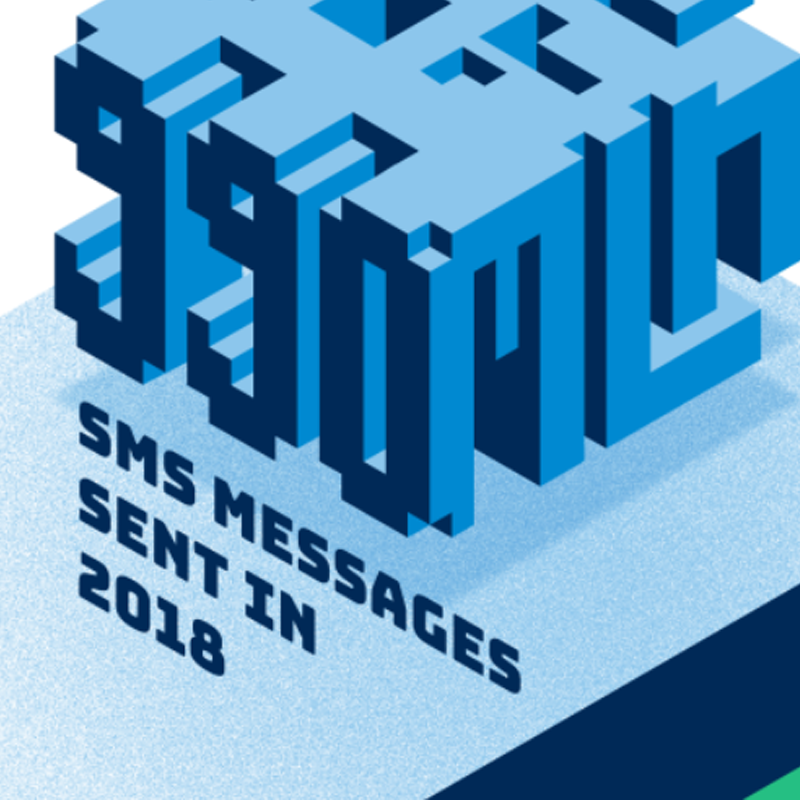 The beginning of the year is a great opportunity to sum up our achievements and important events. Apparently, we have something to celebrate, our customers have sent a record amount of SMS messages: 990 million!
In 2018, 13 people joined SMSAPI team! In each department there was someone new, which allowed us to prepare 5 additional language versions of the platform: Italian, Spanish, Greek, French, and German. We have also launched two new features: Opt-out SMS and SMS Authenticator.
SMSAPI operates now in 195 countries and territories, i.e. almost the entire globe. It gives us over 6700 active clients. Last year, we also welcomed 2 new friends of SMSAPI: Subaru and Golf Channel Poland. Be sure to watch their videoreferences!
The last year's Business Gazelle award was the icing on the cake. In the ranking of the most dynamically developing small and medium companies, we took the record 52. place. This is the best SMSAPI result so far! Thank you for trust and we treat the prize as a high set bar!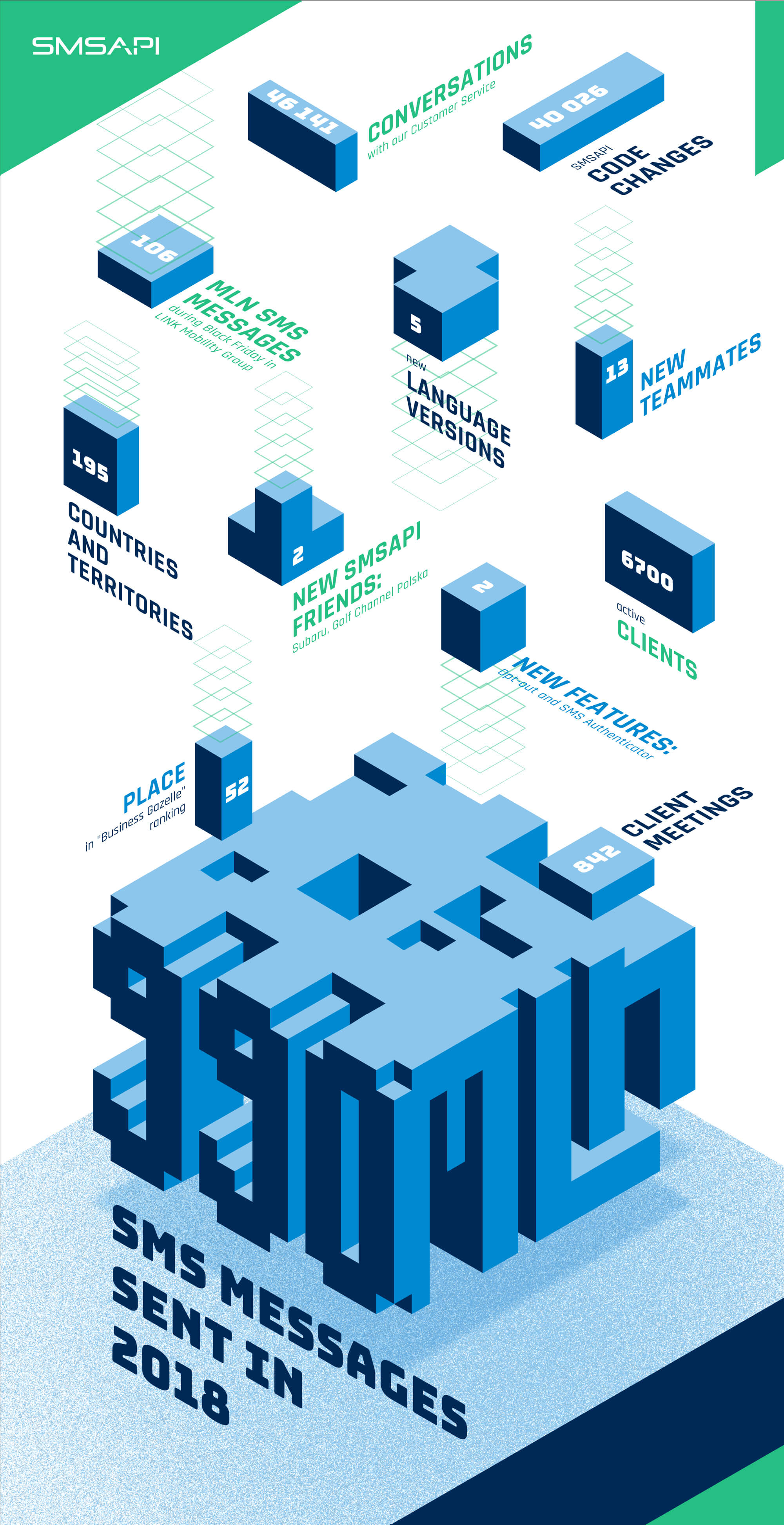 PUBLISHED:
22 February, 2019