Easter Present From SMSAPI [PSD download]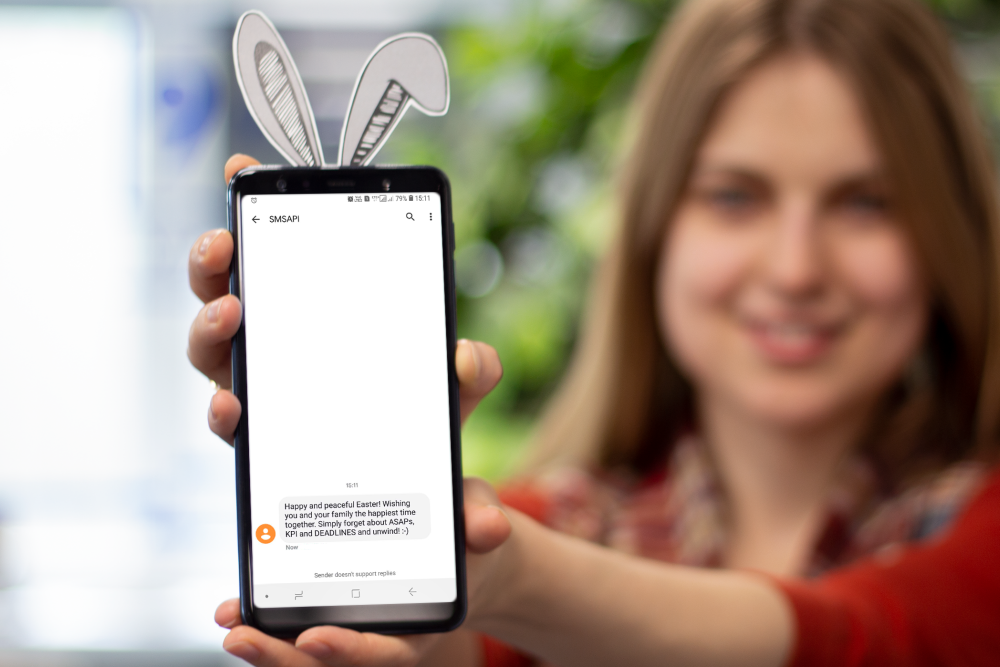 On behalf of the SMSAPI team, we wish you and your significant ones the most joyful Easter! Let this time be filled with laughter and kindness. As a present, we have a graphic template for you.
We understand that time just before the Holidays might be hectic. That's why this year we wanted to make things a little easier. Here's a graphic template ready for publication, just insert your image. Download the .psd file and make a neat surprise for your friends.
All you have to do is paste a graphic in the right place. Double click "YOUR SCREEN HERE" layer and insert your own greetings or a picture.
The file is free, you can use it any way you like. In case of problems, write to us on Twitter (@SMSAPI)!
Happy Easter! 🙂