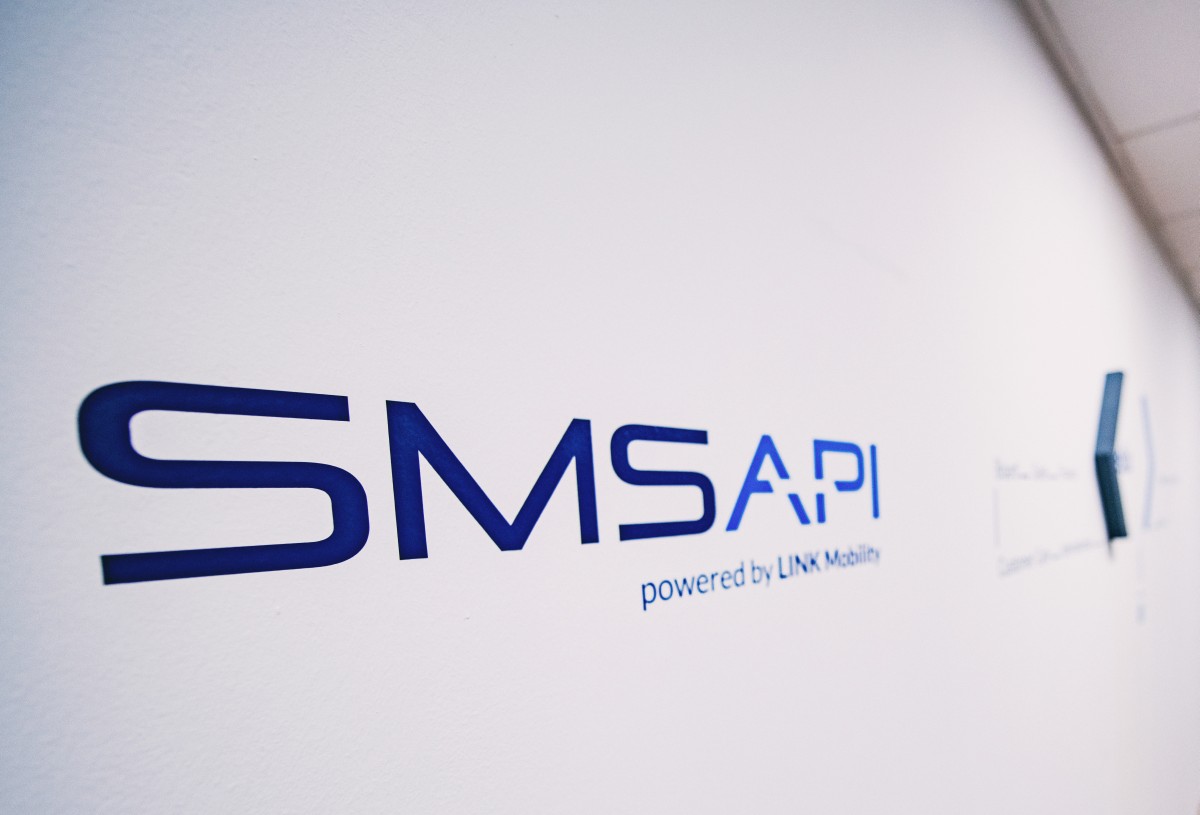 What's the deal with sender names? How to receive replies from your customers? What's required to sign up to the SMS platform? We have collected all common, yet not so simple, questions and asked Sylwia Subotowicz (our head of Customer Service at SMSAPI.com) to answer them all!
1. What countries are in the range of SMSAPI services?
We send messages to all countries with the sole exception of North Korea.
2. What is the maximum length of a sender name?
Unique sender name is limited to 11 alphanumeric characters. You can find the full list of rules in our Tech Support FAQ.
3. Can you extend the character limit of a sender name?
Unfortunately, it's limited by the technical capabilities of the GSM standard. 11 characters replace 9 digits of a number plus 2 digits of country code.
4. Can I receive messages from my customers?
Yes! Two-way SMS communication is based on Virtual Mobile Numbers. They are similar to regular local numbers and allow you to send and receive messages from customers. All replies are available in the Customer Portal and in your integration.
Remember, this service is not available in every country. In case of further questions, please contact your consultant or e-mail us.
5. Are you using imported databases in any way?
No. Furthermore, we ensure the safety and privacy of the data essential for the platform functionality, all according to GDPR. Please refer to our Privacy Policy in case of further questions.
6. Can a private person use the SMSAPI platform?
Because of the nature of our services and GDPR, only companies, business owners, governmental and public institutions are allowed to use our platform.
7. Do I have to run a business to use SMSAPI?
Yes, our services are limited to business owners and their employees, that's why we require invoice details of your company or organization.
8. What is the message limit?
You can send up to 800 000 messages in a single campaign.
9. Is it possible to use your services without a written agreement?
Of course, SMSAPI.com is a prepaid platform. You can pay with a credit card or a bank transfer. The minimal payment is €30.
In cases exceeding 100 000 messages sent monthly, we offer a postpaid agreement. Feel free to send us an inquiry.
10. How can I build my contact database?
There are many ways. The easiest one is to use a free Newsletter SMS widget which is a form that you can paste on your company's website. You can also use a Virtual Mobile Number or a paper form at the checkout.
How to stay on the good side
When collecting contacts to your database remember about GDPR compliance. Ask customers for permission to send marketing messages and inform them about data processing and processors.
Read more how to run
SMS marketing compliant with GDPR
.
11. Is it possible to send messages to a landline number?
Due to an unstable offer of landline operators we no longer provide the service. The system automatically eliminates landline numbers from a contact database.
12. Can I schedule an SMS campaign?
Affirmative! You can schedule a campaign on a desired date and time (up to 3 months in advance). The messages will be visible in the Customer Portal in the Scheduled messages section.
13. What is the limit of special characters in an SMS?
According to the global GSM standard, including even a single special character decreases the limit from 160 to 70 characters. Read more about it in our Tech Support FAQ.
14. How long do I have to use my funds?
The transferred funds are available infinitely. But take note that your account will be archived if you don't take any actions for 6 months.
15. Is it possible to reply to an SMS (with a sender name)?
A sender name is a string of alphanumeric characters. Due to a technical restriction, it's impossible to reply to the message. To do so, we suggest using a 2WAY SMS or Virtual Mobile Number.
16. Is there any payment required to register an account?
The sign-up is free of charge and requires no additional payments. You are more than welcome to test our services!
17. How can I store a phone number list for further import?
The system imports data from .csv, .xls, .xlsx, .ods spreadsheets and from text files. Just make sure all numbers are put in one column.
18. How can I create an additional profile for my employee?
Log in to the Customer Panel and select "Add new subuser" in "Subusers" tab.
19. How a multipart message is displayed on a phone?
The multipart message is displayed as one long SMS.
20. Why certain sender names are not accepted?
Certain sender names might be denied due to security concerns. Setting a name connected or similar to well-known brands and institutions requires confirmation of rights to use it.
Sender name security
When adding a well-known sender name (i.e. brand, financial organization or public institution) remember to send us a written statement which confirms your rights to use it.
21. Do you offer Premium numbers which force replying customers to pay more for sending SMS?
No, SMSAPI does not support the Premium SMS feature. Such messages are generally connected with unfair practices, so to protect the interests of our clients and their customers we do not plan to offer Premium SMS in the future.
22. Is it possible to call back the Virtual Mobile Number?
No, because such numbers are… well, virtual.
23. Are unique sender names available in every country?
Every country has its own communication restrictions. In most cases, sender names are masked by operators with a random number, foreign number or a word (usually it will be SMS or InfoSMS).
If you are interested in sending messages with your own sender name, please contact us — we'll check the availability.
24. Can I send adult content and spam via SMSAPI.com?
Definitely no.
25. Do I have to speak English to create an account?
The SMSAPI.com platform is available in 7 languages: English, German, Italian, French, Spanish, Greek and Danish. You can easily switch between the versions.
26. Is the 2WAY SMS feature available in every country?
Unfortunately, no. It's conditioned by the local communication regulations and availability of Virtual Mobile Numbers. Please talk to your consultant, if you'd like to know more about 2WAY SMS.
27. Is it possible to make a payment in my country currency?
EURO is a default currency. In the case of payments in other currencies, please take into consideration bank provisions and conversions rates.
28. Are you buying or selling contact databases?
No. SMSAPI will never sell or buy contact databases.
29. Is there a recommendation system on the SMSAPI.com platform?
Yes, contact us to learn more about the cooperation system.
30. Can you help me to come up with a concept for a campaign?
We recommend reading our blog which contains news, case studies, and guides that will help you to come with a concept for your first campaign. You can also consult us, we'll provide you with full marketing and technical support.