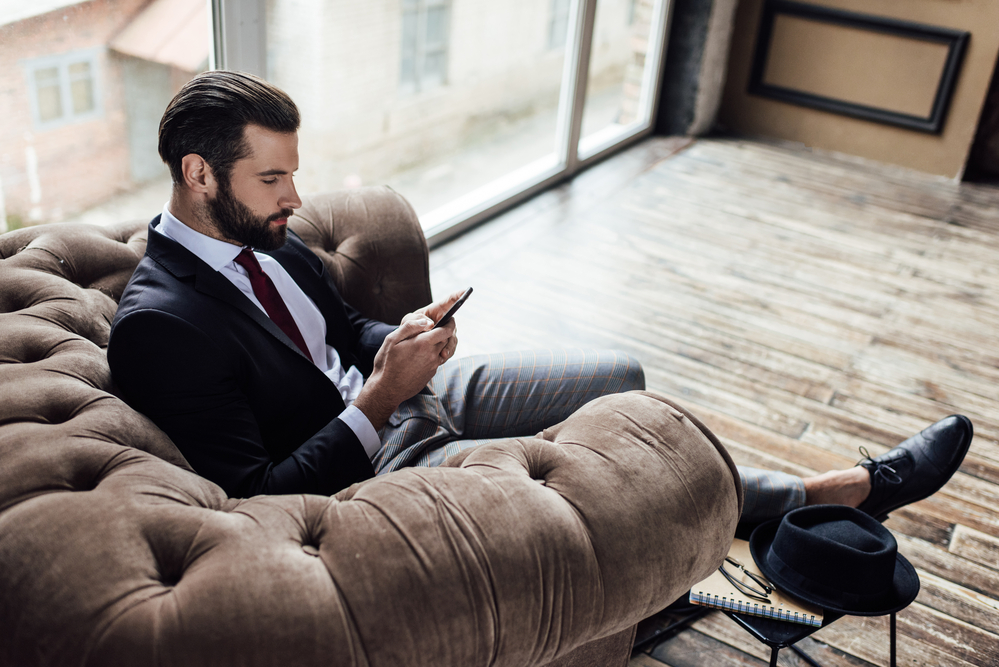 Table of Contents
A text message is a fundamental communication tool for companies and public institutions. Read how to send SMS marketing and notifications.
Business SMS messages – essentials
You are just a few clicks away from your SMS marketing campaigns. Before you start, let's go through some basics of business text messaging.
What do you need to start with business SMS messages?
Phone numbers: Collect a list of your customers' phone numbers or ensure you have the proper database to reach your target audience.
GDPR-compliant permissions: Make sure you have permission from your customers to send them SMS messages. This is usually done through opt-in processes.
Text messaging service: Choose reliable SMS marketing tools or SMS service providers that offer features like scheduling, personalisation, and analytics.
Content Strategy: Plan your text message content – whether it's promotional offers, updates, or alerts – keeping it concise, engaging, and relevant.
Compliance: Familiarise yourself with SMS marketing regulations and ensure every SMS message complies with legal and industry standards.
Test inbound and outbound messages with SMSAPI
SMSAPI is a global bulk SMS gateway for companies and public institutions. Create a free test account and let your dedicated account manager guide you through business text messaging and the advanced features of the SMS marketing platform.
What is an SMS campaign?
An SMS campaign, often referred to as SMS marketing, involves sending targeted text messages to a group of recipients. These text messages are used by businesses for various purposes, such as promoting products, announcing special offers, delivering time-sensitive alerts, or engaging customers.
SMS campaigns use business text messaging to quickly reach customers' mobile phones, making it an effective and direct communication method. This approach helps businesses connect with their audience and convey important information efficiently.
In other words, an SMS campaign is a series of text messages with a common goal, subject or target group. This goal might be, for example, an increase in sales, registrations or website visits. Mix marketing tools like SMS messages, mailings, phone calls, ATL and social media to create consistent multichannel marketing campaigns with broad reach.
Business texting service: customer portal and SMS API
A computer connected to the internet is more than enough to send mass SMS messages. Our service's web browser version (customer portal) has everything you need to run and monitor SMS campaigns. Check the complete list of available functions of our business texting service.
With your business growing, you'll need to automatise certain processes, as you won't be able to write and reply to every message manually in the customer portal. For example, automated SMS notifications sent in your webinar software or e-commerce notifications. Fortunately, the SMS communication service is an easily scalable solution. Our open SMS API is a key to integrating with any other system, e.g. CRM, e-commerce, or marketing automation.
What is an SMS API?
API (Application Programming Interface) is a command set that allows different applications to communicate. SMS API allows you to send and automate text messages within any system or online service.
An SMS API (Short Message Service Application Programming Interface) is a tech tool that lets computer programs use text messaging services. This is especially handy for small businesses, as it allows them to automate sending and receiving SMS messages from their own apps, websites, or systems.
Message templates and customisable triggers let you automate messaging according to your needs. For example, a text message API integrated with an e-commerce management software can automatically notify clients about discounted items on their wish lists or send appointment reminders. There are many applications, and they greatly depend on your industry and communication concept.
Fundamentals of text message marketing: contact database
Alright, let's get practical! You'll need the customer data, i.e., telephone numbers of your customers. It might sound daunting at first, but collecting contacts is, in fact, straightforward. The effectiveness of your text message marketing campaigns is directly dependent on the source and quality of the database.
How do you use incoming messages to grow your audience?
Free incoming messages, or simply two-way messaging, is a great tool for customer engagement, gathering customer feedback and database building. Just remember to reply to your inbound messages, or even better, set the automated workflows.
Phone numbers without proper consent for SMS marketing are unusable for sales-oriented messaging. Before sending a text marketing message, you have to acquire consent from the client. This GDPR rule doesn't apply to notifications, like credit card activity, payment confirmation, shipping info and other examples of transactional SMS.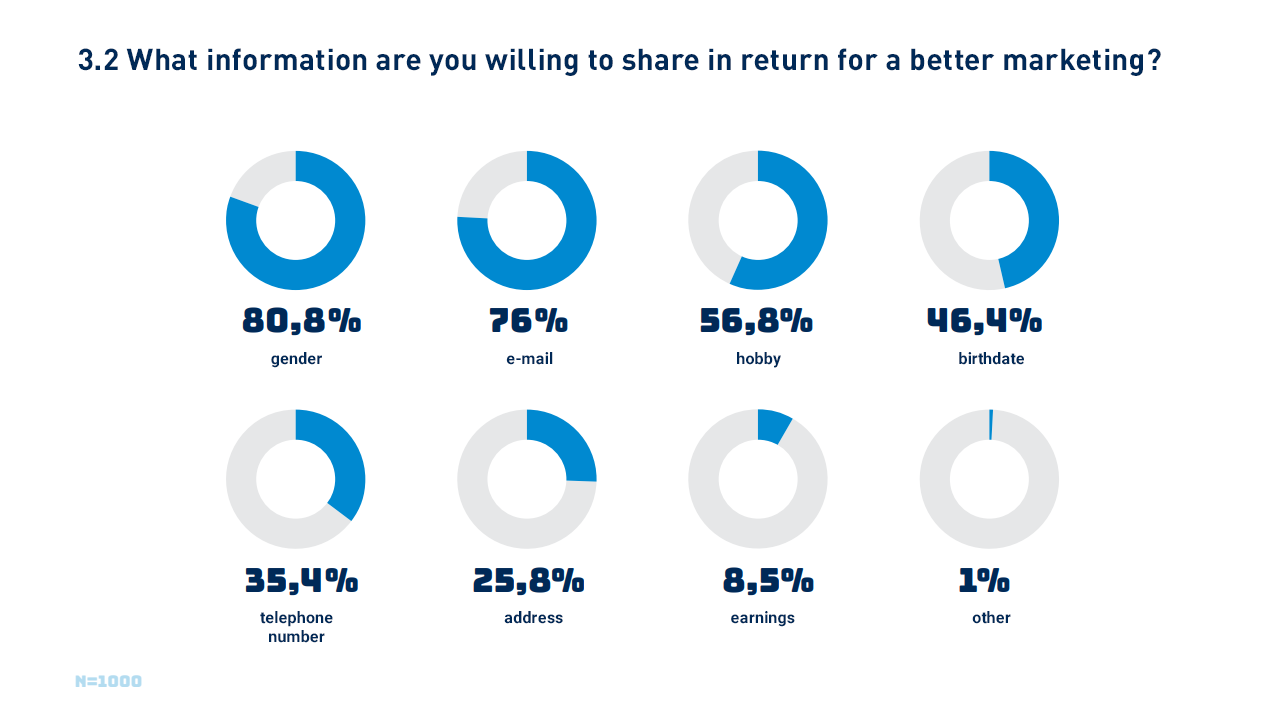 Customers are willing to share their contact details. According to our research, 35% of respondents confirmed that they would share their telephone number with a company in exchange for a better deal or a better customer experience.
Why transparency rules?
Set rules for your SMS messaging communication. It'll help you to keep your text message marketing consistent and, furthermore, trustworthy. Present the rules without ambiguity. For example, "We'll send your weekly text messages with exclusive offers unavailable anywhere else" or "Join our SMS newsletter to receive free delivery of the next order". Take privacy matters seriously, and as usual, do everything according to the permission marketing guidelines.
To sum up, inform how often you plan to send messages and what would be the subject of your SMS marketing. You don't have to get into details, just present a general idea and a clear benefit for a customer.
Let the client go!
Why is it beneficial to let the uninterested clients go? There's really no point in wasting money, time and nerves (yours and theirs). The easiest way is by adding opt-out links to text messages. Clicking the link automatically adds a corresponding number to a blacklist which blocks further messages. It's best to include the link in the very first and later on from time to time to save on SMS message costs.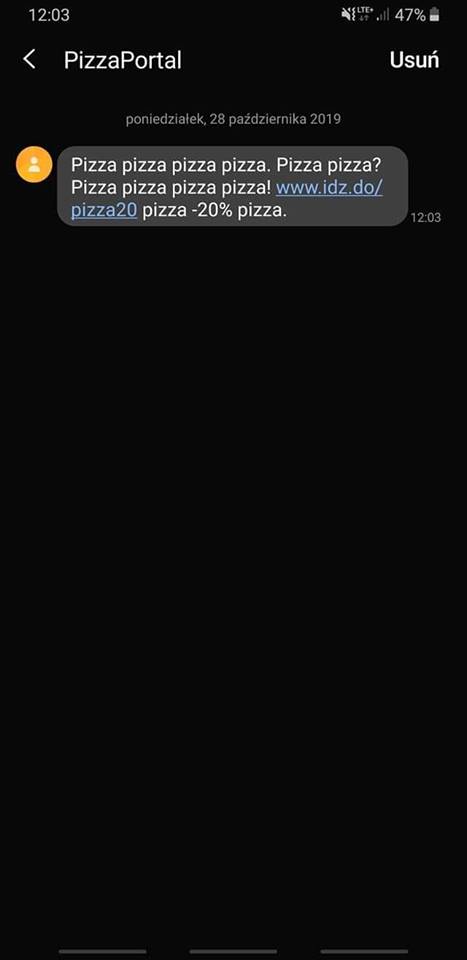 160 characters is a limit, not a goal
Text messages date back to 1992. The GSM standard set their length limit to 160 characters. You can send longer SMS messages or even MMS messages, but as their name suggests, SMS messaging should be short, fast and on point.
True, you pay for every text sent, but it doesn't mean you have to use every character available. Sometimes, a link and a few words are enough to say exactly what your customer expects. Be precise: one message, one call to action, one link. Remember that you don't have to include everything in a single message!
A short URL is a way to expand a text message with additional content and, at the same time, to save some characters. Use the cut.li link shortener to make long addresses SMS-friendly. Unlike other services, this one is integrated with the customer portal. It will be invaluable during the campaign effectiveness measuring—more on it in linking strategy.
Name instead of a number
Theoretically, you could send messages from a number randomly chosen by the SMS service system. But why would you want to do that when you can brand your marketing messages? By setting your own SMS sender name, you gain credibility and grow the effectiveness of your SMS marketing campaigns.
SMS Branding is a primary feature of business texting services. We strongly recommend using it, mainly because it's free of charge, and there's really no reason to send text messages without sender names. Keep in mind, that the GSM standard imposes certain limitations: they cannot be longer than 11 basic characters.
Important: Due to security concerns, SMSAPI verifies all sender names. Your customers won't reply to a message with an SMS sender name! If you'd like to engage clients – use a virtual phone number instead.
SMS Branding is a primary feature of text messaging. We strongly recommend using it, mainly because it's free of charge. Sender names have certain limitations imposed by the GSM standard: they cannot be longer than 11 basic characters.
Test SMSAPI
SMSAPI provides SMS service for over 9000 large, medium and small businesses worldwide. Free trial, test messages, advanced features and advanced message delivery reports are included. Register and test SMSAPI.
Content is a king
Let's focus on text message content. You have 160 characters to deliver your message. If you want more, consider splitting the message into multiple SMS or choosing an alternative tool, for example, mailing. 
SMS is meant to be fast. There's no time to elaborate on why you send a message or present all the advantages of your offer. A perfect SMS message consists of a single, easy-to-understand message and a link. Anything more might lower the effectiveness.
Consider using information from your contact database. Segmented and personalised messages fare way better than a bulk SMS sent to everyone in a contact group. Even a simple name added to the SMS message body increases effectiveness and conversion rate.
Remember, the decision to subscribe is always conscious. The client knows what your company does and what's on offer. Setting rules concerning frequency, tone and time will help you to compose consistent messages.
Golden hour for text messages
Automated notifications are sent instantaneously when triggered, but marketing messages should be delivered at the right moment. The majority of messages are read within the first 5 minutes upon delivery. And so, you can expect an equally fast reaction time from your customers! Pick a date and time appropriate to the text message content. Think of the day schedule of your customers: When do they browse the internet looking for promotions?
When to send messages to customers?
It's commonly accepted that time between 10:00 and 20:00 is good for business-client interaction. Of course, the choice of time depends on the industry.
The above makes SMS an attractive form of communication, but it cannot be employed too frequently. Most brands start with four text messages per month and, depending on the results, either decrease or increase that amount. Read on to find out how to balance the number of messages according to data analysis.
SMS messaging etiquette
One of the reasons for SMS popularity is a positive sentiment towards it. Text messages are considered more urgent and closer to the receiver than, for example, TV or outdoor ads. It's worth capitalising on it. Just remember about the rules of mobile marketing campaigns!
Firstly, select the right tone of voice according to the group you are trying to reach. After all, you are not sending text messages to strangers. Use the knowledge and collected data to create content appealing to your audience. If the contact database is inhomogeneous, consider splitting it into smaller subgroups.
Secondly, cut the distance! If appropriate, you can approach your audience more directly instead of relying on formal language. Just keep text message marketing consistent with the tone of voice of your company.
And so the third issue – content personalisation based on information from the contact database. Client data will prove helpful and will make your group messaging more effective.
Nothing breaks the ice better than a direct call to the recipient. Use name, gender, and address to divide your target group and send a highly personalised offer. Message templates with personalised content are the way to go!
Gain an edge over the competition using text messaging service
One of the unique advantages of an SMS marketing service is the speed of reaching recipients. Furthermore, exceptionally high open rates right after the delivery of text messages make them an ideal tool to inform about time-restricted offers. Instead of planning campaigns for months, you can engage your customers with a quick promotion limited until the end of the day or an event they are attending.
If your text message is precise and the time frame is correct, you have a great chance of evoking a feeling of urgency. The thought that the offer might be too good to happen again is a powerful sales incentive – use it to create time-based SMS marketing campaigns.
Splitting the communication into separate channels is an equally good idea. Prepare exclusive content and offer for each channel. High-quality content draws attention, which consequently makes your audience talk about it.
Linking strategy
As a final takeaway: measure the link clicks generated by the mobile marketing campaigns. If you are using cut.li, you can check every click directly in the customer portal. You can even go one step further and add a UTM parameter to the shortened URL.
Check the results of your SMS campaign in Google Analytics – video how-to
What separates business SMS from other marketing solutions is that it's easily measurable. A link with a UTM not only tests the click-through rate but also shows the effectiveness of a message's content. It's an easy way to track the results of SMS marketing with Google Analytics.
Android and iOS devices show miniatures of the linked web pages by default. Ensure that your site preview is correctly demonstrated before sending bulk text messages.
Create a business test account and get
Free trial – test SMS messages
Cross-border SMS campaigns
Individual support of an account manager
Educational materials
24/7 service monitoring
A secure platform with ISO 27001 certificate
Access to integrations