Sender ID – How to Send a Branded SMS with the Company Name Instead of a Number?
5 May, 2020
Reading time:
3 min 27 sec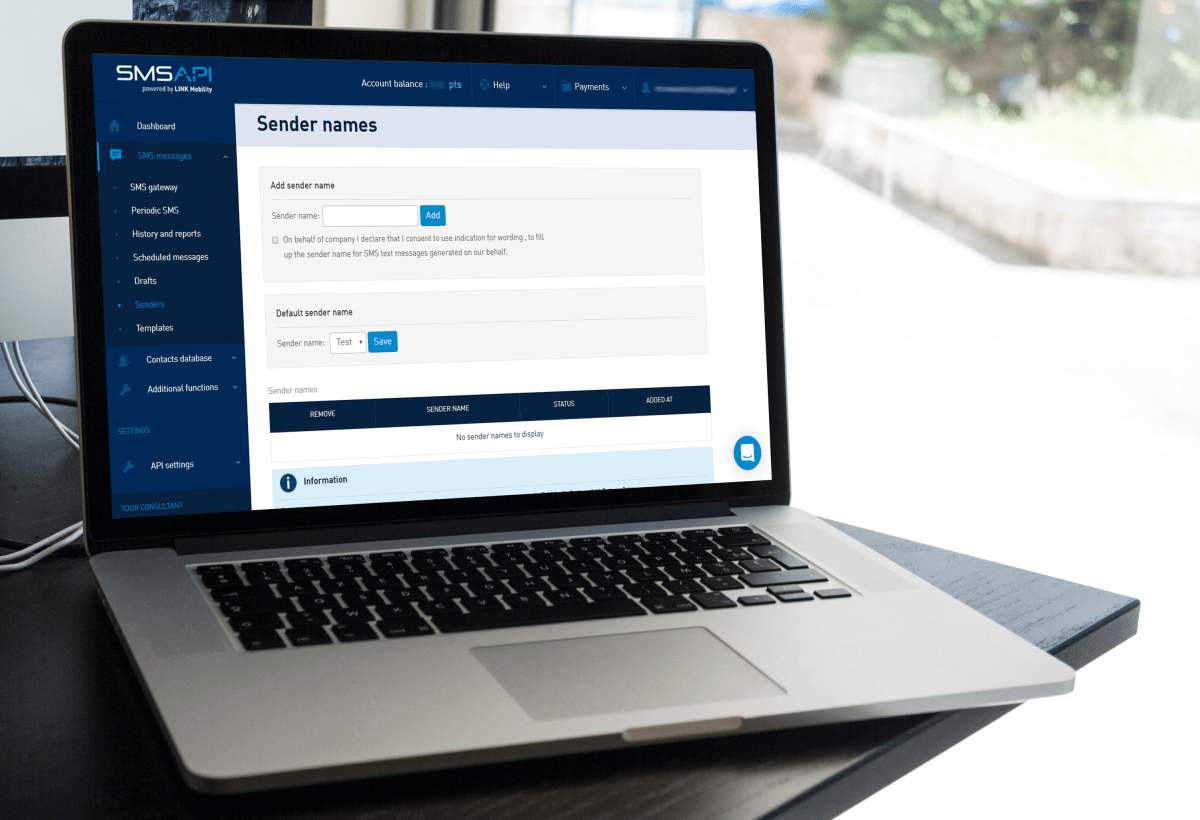 If you are thinking about using bulk SMS to engage with your customers, you should know that you can apply for the sender ID. It replaces the number from which messages are sent. Although the customers won't be able to reply to such messages, branded SMS have indisputable advantages. Find out how to use sender IDs in the mobile communication of your company.
Sender ID is a basic, if not an essential, feature of SMS marketing. By masking a telephone number with the company's name, you gain the first advantage – credibility. Furthermore, if the recipients know your brand, and they probably should since they've agreed to receive your messages, they will be more likely to open and actually read the messages.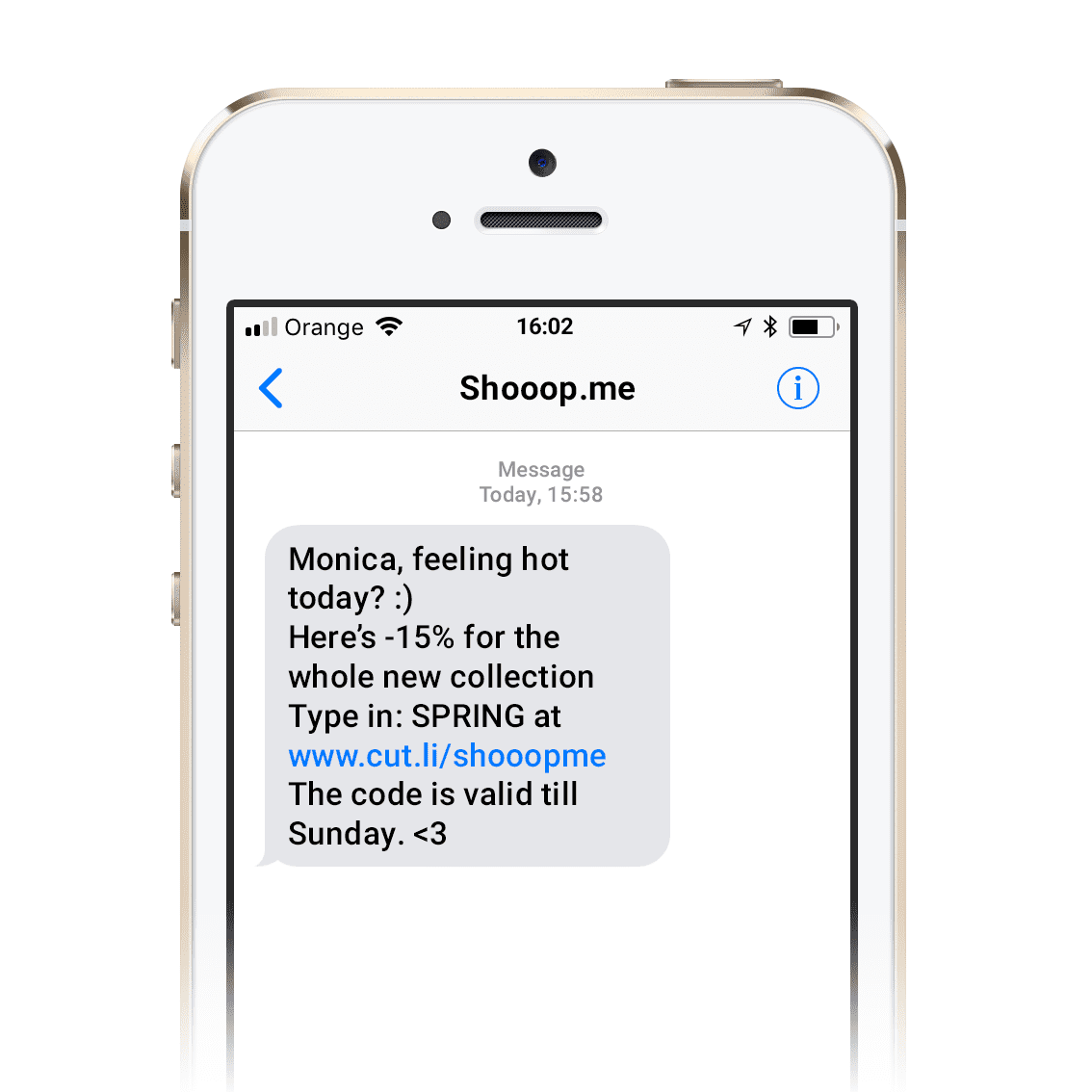 In some cases, a random number would be perfectly enough, since you can include the company name in body text. Just keep in mind the 160 character limit of an SMS! Nevertheless, if your company takes relationship building seriously, you should consider a more elegant and effective solution – your own sender ID.
Sender ID – Quick Facts
Sender ID (alternatively called SMS sender name) is a string of up to 11 alphanumeric characters that replace a telephone number completely. The feature's main purpose is to verify and legitimate the communication and thus confirm the message sender as a trustworthy party.
Sender ID (also called SMS Sender Name)
All sender IDs are verified by the SMSAPI staff.
Due to the local regulations, sender IDs might not work in every country. Local GSM operators can mask them with a 4-digit number or a generic name like INFO-SMS.
Please contact your SMSAPI account manager to confirm the availability of the feature in the desired destination.
How to send an SMS with a company name?
The process of acquiring your company's sender ID is easy. The feature is available to all registered customers of the SMSAPI portal. We do not charge for the sender IDs. In some countries, though authorities might charge for the registration of an SMS sender name.
Login into the Customer Portal and navigate to the Sender names tab in the SMS messages section. If your company name is not listed below, add it! Confirm the right to use the desired name and wait for the verification.
Sender name verification
Due to the security measures, we do our best to confirm the credibility of all sender IDs. Consequently, they will be confirmed only during the working hours of our office (Monday – Friday, 08-17 CET). To speed up the approval and registration process we highly recommend choosing a sender name that relates directly to your company name.
Authorities approving sender names in certain countries will also ask to provide examples of text messages which are meant to be sent from a given sender name. Please also keep in mind that it might take up to one month to approve your sender ID.
There are also restrictions regarding the content of SMS with sender ID, e.g. cryptocurrencies-related messages are prohibited in Russia and China, in the USA they can only be used to send codes. If you are not sure about the local regulation, we strongly recommend consulting your account manager before applying for the sender ID.
How to choose the sender ID?
A sender ID should consist of the brand name. Alternatively, it can describe the purpose of the communication. The reason to be specific about your identity and purpose is self-explanatory. Messages incoming from unknown sources, especially in the case of SMS, might be frowned upon. Simply put, they might be considered suspicious, and therefore left unread. With the company name clearly visible and verified this risk is greatly minimalized.
The GSM standard sets strict rules regarding names replacing telephone numbers. First of all, there's a set of available characters:
lowercase: a-z
capitals: A-Z
digits: 0-9
signs: . & @ – + _ ! %
space
Secondly, it must be longer than 3 and shorter or equal to 11 characters. You can read more about sender IDs in the FAQ: