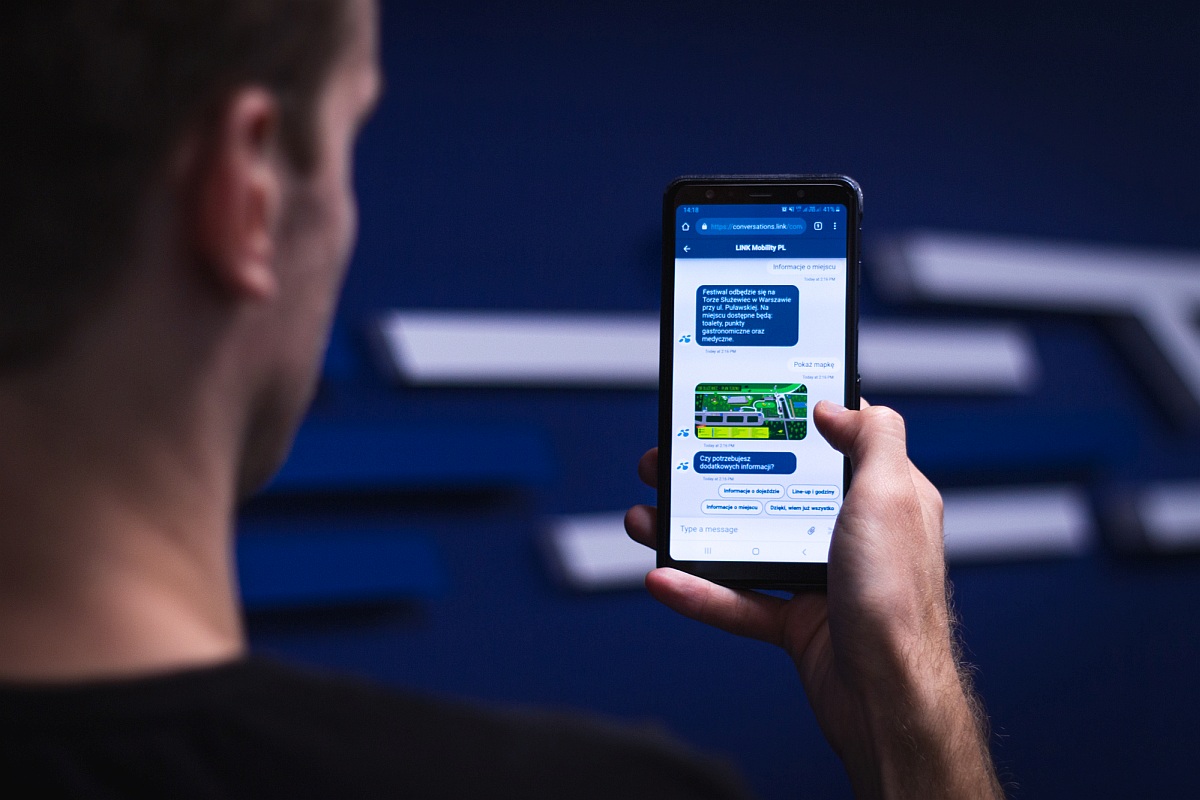 Table of Contents
LINK Conversations is a comprehensive conversational interface that changes the landscape of business communication. Today we are presenting its most important features, functionalities, and a quick walkthrough.
Why do you need a new communication protocol?
According to our recent study (available in Polish) and the global marketing trends, now is the time to send business text messages.
Even so, the SMS standard is getting old, almost 30 years have passed since its introduction. During that time, new mediums and communicators have emerged. To keep up with the changes, the biggest players (Google, along with GSM operators) has started to develop a new standard.
The new protocol is called RCS (Rich Communication Services). It's planned to look like a web chat or other popular communicators (WhatsApp, Facebook Messenger, etc.) and at the same time, run as smoothly as an SMS. In theory, it should become an SMS 2.0 of the future.
However, the implementation of RCS is complicated, takes time and requires the cooperation of all local GSM operators. That's why in wait for the premiere globally, LINK Mobility Group, which we are part of, has developed our own protocol. As a result, LINK Conversations was created.
What is LINK Conversations?
LINK Conversation is a conversational interface that allows companies to run comprehensive communication with sales and customer care features.
The service is designed for all businesses and institutions which communicate with their customers. Its main advantage, compared to traditional text messaging, is access to features that are available to online communicators:
images (both static and animated);
maps (with access to location services);
content carousels (text, images, video, and links);
interactive menus;
branding of conversations;
suggested answers.
Most features of LINK Conversations is available via the LINK Flow tool. It's meant for planning and designing conversation scenarios, i.e. complete customer journeys, satisfaction surveys or interactive product brochures.
The tool is based on a drag and drop interface that allows you to move, join and configure each node of the flowchart. And you don't have to use any IT skills! Thanks to the open API of LINK Conversation, you can also integrate your conversations with a system of your choice, for example:
payments;
reservations;
subscription management;
CRM;
e-commerce.
How does LINK Conversations work?
LINK Conversations is a standalone solution, it doesn't need any app to function, all you need is an internet connection.
LINK Conversations in three simple steps
Create a conversation scenario (via LINK Flow or API).
Share it via a link or RCS.
Download a report and analyze it.
Link to the conversation can be distributed by any channel (SMS, e-mail). It can lead to a web app (chat on a website) or Facebook Messenger. Regardless of the chosen channel, the client will see the same content. Data acquired during the conversation can be exported and relayed to a system integrated via API.
LINK Conversations is available now!
Are you looking for new solutions for your company? Experience the change of B2C communication. LINK Conversations is the new standard of business communication and an alternative for RCS. We are currently developing more features and upgrading the LINK Flow tool
Be the first to discover LINK Conversations!