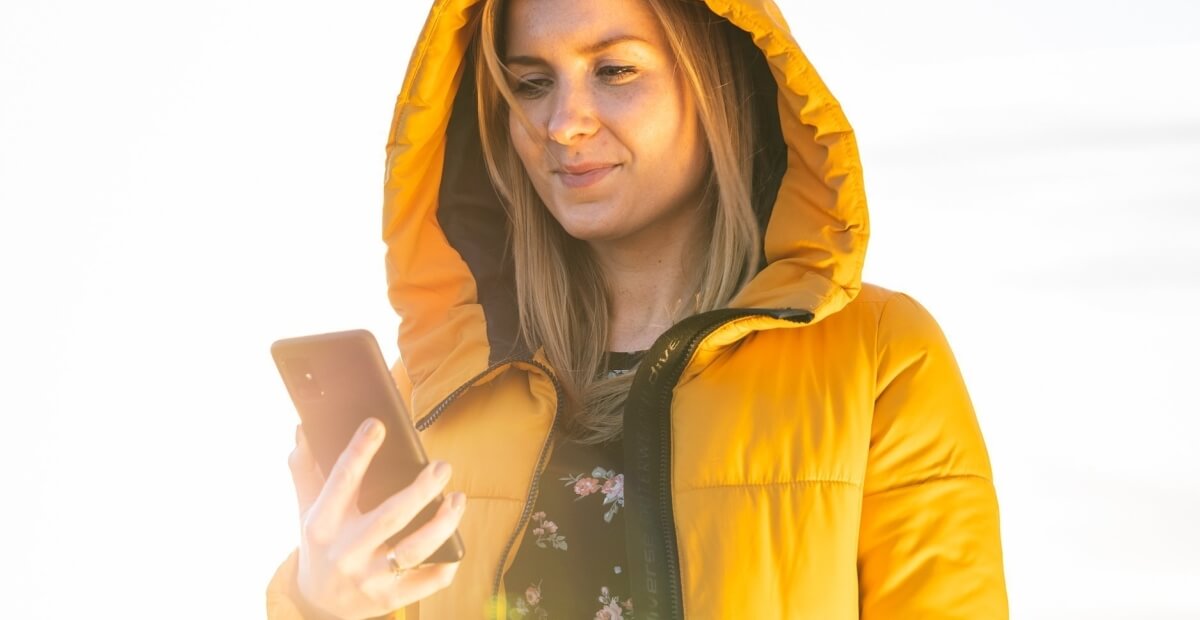 Table of Contents
Texting to your clients is one thing, but did you know you can receive SMS from them as well? This quick guide is an introduction to 2-way SMS communication. You'll learn how and where to use Long and Short codes to build engagement and increase the number of customers in your contact database. Find how to receive SMS online!
Let's begin with a quick explanation of what are we exactly talking about. Besides business text messaging which is, in most cases, one-way communication, SMSAPI offers a way to interact with their customer base via SMS.
To start, you have to register for an SMS receiving number (also called Virtual Mobile Number). It comes in two kinds: shorter and longer. We'll get back to it in a moment. First, let's focus on the goal of SMS 2-way communication.
Goals and tools of 2WAY SMS communication
It all boils down to a simple question: what would you like to achieve by interacting with your customers and leads? As you may know, 2-Way SMS has various applications! For example, you can prepare a quiz during an event (online or offline), an SMS contest, an interactive outdoor campaign or ask for feedback.
The goal you are aimed to achieve is crucial, as it'll determine the type of VMN (Virtual Mobile Number) you should be using. As mentioned before, there are two kinds: Long code (standard length number) and Short code (four- or five-digit number). Both have different applications and strengths.
SMS Long code
A Long code looks like a standard number, and it has from 9 to 11 digits. It is nothing fancy about it, but it is effective, especially if it's easy to remember because of the repetition of digits or their combination.
Long numbers are best used in printed materials, on the website, during live events – everywhere your targeted audience has time to memorize or punch in a long string of numbers.
SMS Short code
A Short code is, well, short. It usually consists of just 4 to 6 digits, and that's its main strength! It's super easy to remember. That's why it will be perfect for all campaigns that target a fast-moving or in hurry audience. Think of billboards near a highway, radio broadcasts and podcasts. There's no time to memorize anything longer than four characters.
Business applications of two-way text messaging
There are many ways to use virtual phone numbers, and among the most common are:
outdoor campaigns,
TV, radio and press advertisements,
events online and offline,
quizzes and contests,
automated customer service systems,
NPS and satisfaction surveys.
Regardless of the type, 2-way SMS communication is a great way to build your contact database, and it's GDPR-friendly! You need to inform your clients that they agree to receive replies from you by writing to you.
Celebrity outreach via SMS
Interestingly, 2-way SMS communication is more than a simple business solution. In the hands of celebrities and public figures, it can become an unusual yet highly engaging tool to interact with a community.
The most recent example is Barrack Obama, who published his number and encouraged people to write to him. The first message sent to the number, which was a Long code, was automatically considered consent for further communication. Before the ex-president, other celebrities have also tried text messaging with their fanbase, e.g., Jennifer Lopez, Ellen DeGeneres and Paul McCartney.
How to receive SMS from clients?
Let's get technical! The first thing to do is contacting your consultant via in-built chat (blue icon in the lower right corner). You need to tell us you are interested in receiving messages. We'll enable the SMS receiving panel for you.
There you can choose a number and configure all settings. You will be able to see all received messages, or alternatively, you can access them via API.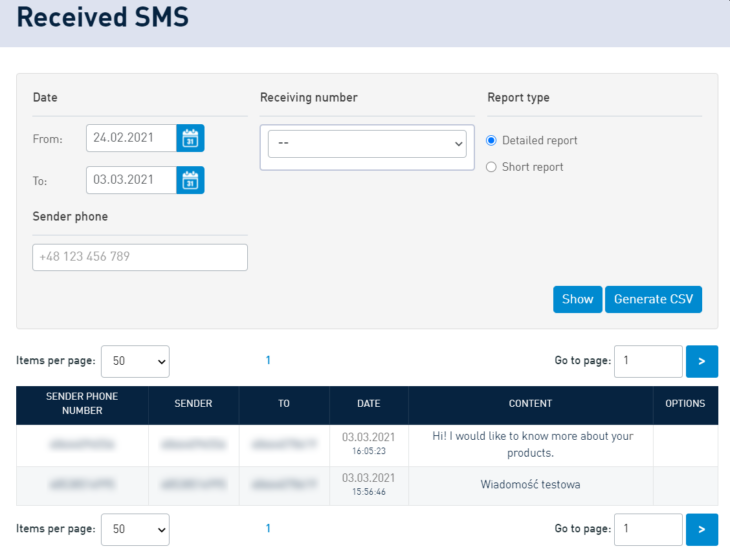 Keep in mind that in some countries, SMS receing numbers might not be available at all. We advise contacting your SMSAPI account consultant to determine the availability of a 2-way SMS service in your desired destination. We'll help you with all paperwork and other requirements. The contact details are in your Customer Portal.
There's more to VMN, you can, for example, set automated replies, manage scheduled meetings with text messages or even send them directly to your e-mail or SMS inbox! We'll get more into detail in the upcoming developer article about receiving SMS online. Stay tuned!