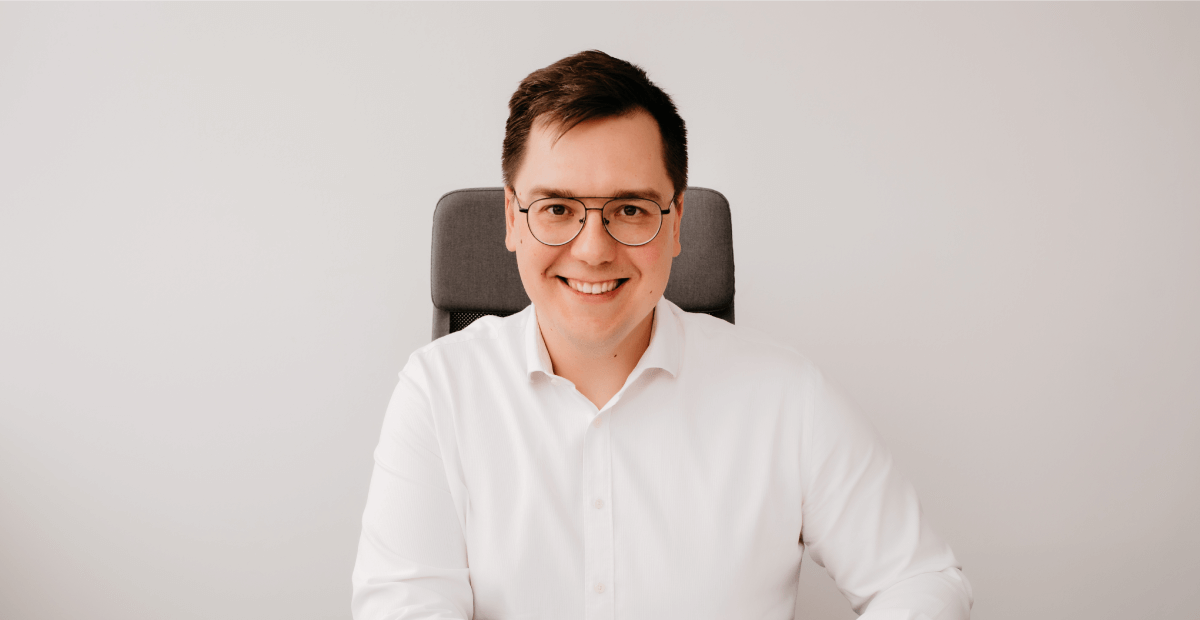 What's the most critical part of the work of the insurance agent? According to Piotr Bartos, who has been active in the insurance sector for more than 15 years, it's a proper work organisation. Constant and practical improvement of the customer management process is key to effective sales. In the interview, we're showcasing Insly, a system that optimises the workflow of insurance agents and communication with their clients.
For starters, what is the meaning of Insly name, and what're you doing?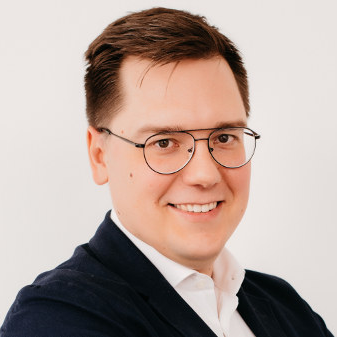 Insly is a combination of two words: insurance and easily. Our mission is to make the work in the insurance sector easier, as well as for brokers, agents, and insurance companies they work with.

We deliver software that improves the management of clients' relationships, insurance policies sales, and payment flow between brokers and insurance companies.

We've started in the Baltic region but now we operate as a globally scalable company. The United Kingdom and Poland are our two main markets. Nevertheless, we have clients from 50 countries including Australia, the USA, and Dubai.

Piotr Bartos – Country Manager at Insly
Which group is your primary target: agents or brokers?
We provide tools for both, brokers and agents. They share the CRM part of our solution which helps with the client and policy management.

In practice, by importing the client and insurance data to our system, the user gains a 360° view of the lead. And it's so much easier to manage payments, policy renewals, and settlements with insurance companies.
What's your business model?
We're a technology hub that integrates various solutions. Our business model is based on communicating insurance companies, insurance brokers, and suppliers of solutions and services (like bulk SMS) supporting customer service.
What's the most significant advantage of Insly?
Two or three years ago we would have difficulties justifying the need for using our technology. I mean, the need was there but brokers didn't realise it.

I remember those calls with potential leads back then when we're starting: "Listen up, we've got a tool that will save you time", and replies like they couldn't talk because… they were busy. It somehow reminded me of the image of a caveman with a wheel being dismissed by another pushing a wheelbarrow with squares instead of wheels. ?

We give brokers and agents time, in fact, a lot of it. And now, in the light of the changes, such a solution is particularly useful.

Agents have divided themselves into two groups. Those who don't use remote solutions and those who do. The first base on policy renewals because it's hard for them to offer something new right now.

When you prepare an offer in our system you have to input the data only once to gain access to all insurance companies. Furthermore, you can export a neatly looking document with an offer ready to be sent via the integrated e-mail system.

To put it straight, issuing a policy remotely is quicker than doing it the old way. Out technology is a time saver which is extremely important now when we seem to have even less time. Everyone appears to work a lot harder and longer now. Maybe because of the lack of fixed working time schedules?
Indeed, it's sometimes hard to separate home from the office. What changes have you observed in the market?
It became clear that the work of the insurance broker can be done remotely. What seemed impossible – happened in just two weeks, instead of forecasted 20 years. I hope that all companies will learn that remote communication channels are simply cheaper and more effective.
And where are text messages in all of this?
As Insly we integrate insurance companies, brokers, and providers of services like SMS messaging. And for many of our clients, SMS communication is a must-have.

The repeating argument was the need for a good communication standard, one that will help to keep contact with clients that bought insurances. It's very important to send SMS reminders about ending policies and payment notifications. The third crucial application of SMS was the delivery of birthday greetings.

For agents, a text message is a basic client communication tool. Of course, those who have smaller target groups send them from their phones. What they save on messaging they lose in the time needed to input all text by hand. It might be acceptable on a smaller scale. After reaching a certain scale though it would be impossible to pull off. You need a bulk gateway, for example, one from SMSAPI.

This bulk text messages are simply profitable for our customers, and we find the terms of our cooperation with SMSAPI equally profitable. To begin with, we didn't have to develop the infrastructure and functionalities. Integration via API gives access to automatic text messaging connected with the clients' databases.

In case of questions about additional features, we can always send them directly to SMSAPI – you'll be able to help them better than us.

The basic messaging requires no separate agreement with SMSAPI though, everything is done within the Insly system. I'll add that that SMS messaging system is currently in the pilot implementation stage.
Why do agents prefer to send mentioned messages via SMS instead of e-mail or by phone?
I think they want to provide the best possible, professional customer care. In insurances, SMS is a first, automated contact channel. A phone call and e-mail are used later to specify an offer and to answer questions.

Similarly to other communication connected to the finances, we're accustomed to firstly receiving text messages. Telephone companies could phone each client individually. But why would they, when they can send an SMS about a new invoice? At a larger scale, this channel is simply quicker and more effective.
Lastly, why did you choose SMSAPI?
We've been comparing many providers. Even though your solution was one of the costliest, we decided to choose it because of your scale of operation, documentation and English-speaking support.

Our developers have tested numerous solutions. Yours was the finest technology-wise. And the technical support of SMSAPI was exceptionally helpful during implementation. With those kinds of advantages, one cent less or more didn't really matter.
Nice to hear that. Thank you for an exciting conversation.
Likewise! Salutations.