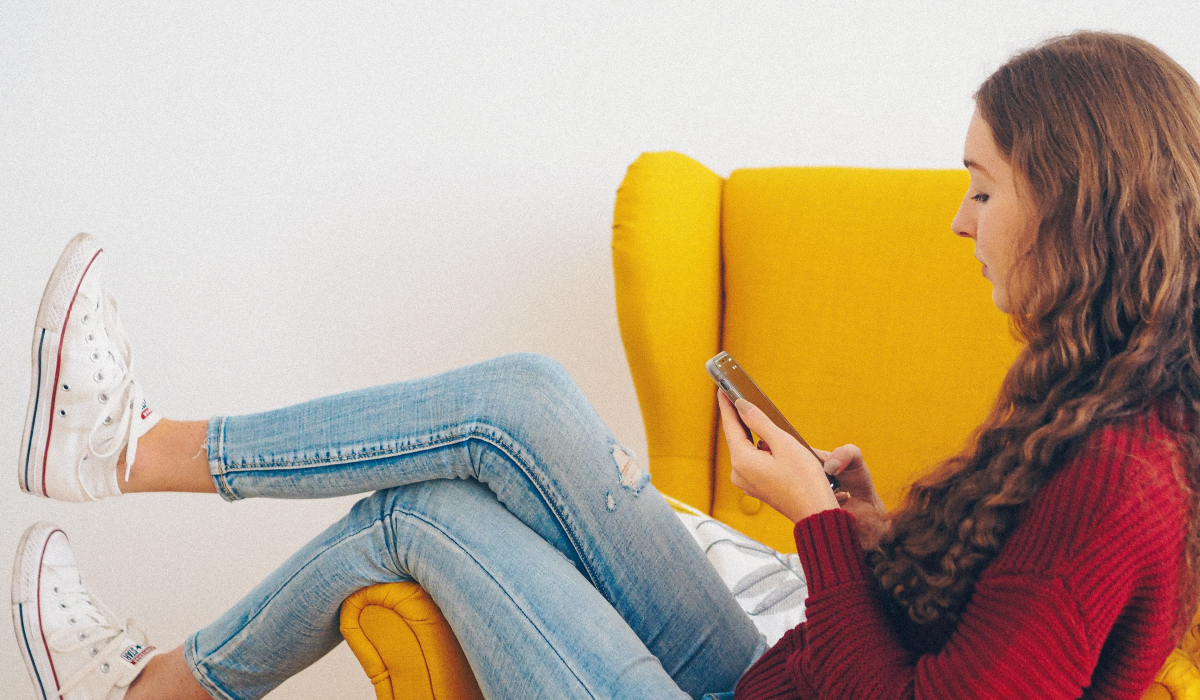 Table of Contents
E-commerce went mobile, and so should communications. Read how to utilize text messaging in an online shop—as a channel for automated notifications, marketing, and customer service.
Welcome to our blog 🙌
We are SMSAPI. We help companies communicate with their customers. Although we are Poland-based, our messages reach (almost) every country in the world. Would you like to test us and see what we can do? Register a free trial account!
SMS notifications for e-commerce
The main application of business SMS messaging is information. Texts inform timely and reliably on important matters like shipping, payment or product returns. Transactional SMS are widespread among online shops as a customer service tool. And thus, they are an essential part of the business.
GDPR-compliant SMS notifications
Transactional messaging is a part of business, so you don't have to get permission to send SMS containing information on payment, shipping, and other critical details. To stay GDPR-compliant, add accurate information about it in the privacy policy.
Customers want to keep track of their orders and transactions. Text messages with information on deliveries and payments will help you organize the shopping experience.
SMS reaches the phone almost instantaneously. No internet connection or a special app is required. And so, SMS notifications are a medium of choice for important information. Furthermore, a professional bulk SMS gateway features tools to promote the company and reinforce its brand image.
SMS as a brand awareness tool
Profitable e-commerce stands on the shoulders of its customer service. Very often, the quality of customer experience determines the average basket value and whether customers return. Those who shop online confirm that timely and factual information sent via, e.g., a text message is essential at every step of the customer journey.
Automated notifications are a great way to solve problems before they become problems. Consequently, it's up to shop owners to optimize and streamline communication. For example, the e-commerce system provides relevant information triggered by a specific action instead of answering neverending phone calls. Your e-commerce platform should allow such automatization via integration with a professional bulk SMS gateway.
Interestingly, 150 Polish customers of SMSAPI (source: SMSAPI 2022 report, available in Polish) confirmed that mobile notifications are the leading and most influential business use of text messages. Optimize customer service by implementing automated bulk SMS messaging in your online shop software. See the complete list of SMSAPI integrations:
SMS marketing in an online shop
Business text messaging has two primary functions: information and sales. SMS containing an offer, promotion, or discount aims to increase conversion and revenue. And to do so, marketers use various means of persuasion.
No other marketing tool reports results so high so consistently as a well-prepared SMS campaign. This exceptionally effective channel has the potential to turn leads into loyal customers.
Many marketers forget that there are outlets beyond social media and e-mail. Promotional SMS can yield extraordinary results if you put your back to contact acquisition.
The conscious decision to join a company newsletter backed by data from an e-commerce platform (e.g. shopping history and preferences, gender) is a potent mixture for mobile marketing. Of course, its potency depends on customer data quality, completeness, and relevancy.
Then come the content, time and other aspects of the SMS campaign. Message body differs heavily from niche to niche, but some common parts and properties exist. A text is not an e-mail—you must condense your message to 160 (or 70) plain characters. But it's possible! Thousands of companies prove it every day.
GDPR marketing consents
The law regulates using text messages, e-mail and other channels for digital marketing. After all, the rules regarding customers' data and privacy are not that difficult.
The most critical part is consent. You can't go without it. And the best way to get it is to ask. Certain occasions work better than others, like account registration and order summary. A checkbox on a product page wouldn't hurt, either.
SMS marketing consent example
According to the General Data Protection Regulation (GDPR), sales-oriented messaging must be preceded by unambiguous, voluntary, conscious, and specific consent. By the way, unsubscribing should be equally easy as a subscription to the company's newsletter.
Template: SMS marketing consent GDPR
I consent to the processing of my personal data for [range] by [company's name and third parties] to [purpose].
More on GDPR
Business uses of SMS messages in e-commerce
Summary of the most important communication needs of companies selling online
Automated customer service

Notifications, statuses, confirmations
Reminders, alerts

Offer, promotional communication
Engagement and relationship building

Brand awareness
News and event invitations
Celebration of big dates
Games, contests and other activities
Questionaries, satisfaction surveys (NPS)

Education

Product awareness
Good practices

Security and verification
Internal communication
SMS notifications for clients
Automatization of customer service is a standard. Text messages sent by an e-commerce platform confirm payments, order completion, shipment or return processes.
Because of how popular email is, businesses switch to alternative channels, like SMS, to avoid overcluttered inboxes, and rightly so! Text messages are not so popular. Thus, it's harder to miss important messages. Furthermore, different studies show a higher open rate, around 95-98%.
Still, you shouldn't consider e-mail and SMS as competing channels. Both have cons and niches, so choose the right tool for the job.
SMS and e-mail: omnichannel for ecommerce
Text messaging is an essential part of a communication system. It's even more important in e-commerce, where timely customer service is often a deciding factor. But as you can see, SMS can do much more for an online retailer.
Even so, text messages should be considered a part of the omnichannel encompassing e-mail, online communicators, telephone and other channels.
A text message with a sales offer
SMS marketing in e-commerce operates on contacts of clients that agreed to receive the company's communication. Privacy is fundamental to long-term bulk SMS messaging.
Furthermore, you can expect higher revenue when you design mobile campaigns from the client's perspective. And there's a lot to do in mere 160 characters of a text message.
Although SMS is quite a simple format, text only, with a length restriction, you have some tools at your disposal that will make the old faithful more attractive to modern audiences. For starters, SMSAPI provides you with an array of database collection and management features, 2-Way communication, short links, personalized e-commerce SMS templates and more.
What more than text in a text message?
A professional SMS gateway provides you with tons of extra features. For example, with SMS comes WhatsApp Business API, LINK Conversations and other services.
You can also check your number database with the HLR system. Try it out. It'll help you to exclude inactive contacts and increase the effectiveness.
Read more on the HLR lookup system
SMS marketing automation
The majority of e-commerce integrations offer some elements of marketing automation. For one, automated messages encourage purchases, finishing orders or celebrating various dates and events, like birthdays, anniversaries, etc. Find all and more included in SMSAPI plugins for online stores.
Client loyalization: SMS loyalty programs
Subscriptions to a newsletter signify that clients want to interact with a brand. They expect unique, valuable content, offers and exclusive promotions, meaning: better treatment and justification for receiving the company's communications.
In contrast to mailings, SMS-based newsletters should be considerably more personal since you write to their private numbers. Take heed, and try not to antagonize your audience with pushy, spammy or inappropriate messages.
In mobile marketing, you are using direct private numbers of your clients. Although you don't have to worry about landing in a spam folder, you must remember that patience is short. So know your enem… clients well! Think thoroughly about your tactics.
Consider adding unsubscribe links to your messages. We even have a built-in opt-out system called Unsbc.me. With a simple tap, your customers remove themselves from the future campaign.
And you shouldn't worry about them leaving. It means savings and higher effectiveness.
You can add an opt-out link to a first message or include it occasionally. It's a great way to show that your shop cares for privacy and customers' choices and is transparent about the rules. Consider it a good PR.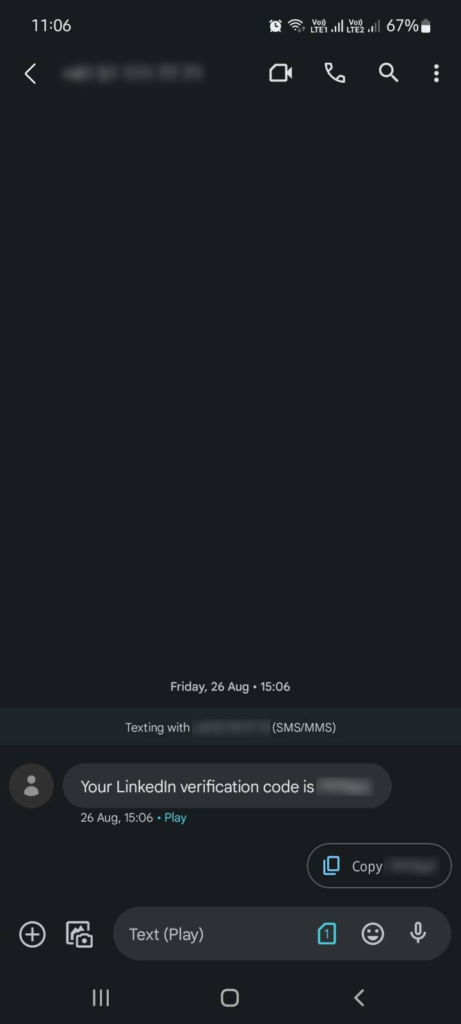 Multifactor authorization—safe login using SMS code (2FA SMS)
Multifactor authorization, like 2FA SMS, is essential to secure login and payment. Messages with one-use codes help to verify users and provide credentials. It is popular in e-commerce, banking, online services, SaaS and other mobile solutions.
The biggest players (e.g. Microsoft, Booking, Google) and smaller companies use SMS with login codes. 2FA SMS is easily scalable and customizable to every size of business. Two-step authorization is also easy to implement using our SMS API.
2-Way SMS communication
The SMSAPI messaging platform lets you receive SMS from your clients. Special virtual mobile numbers are available in two formats: short and long. Their availability differs from region to region, so check with your consultant for more information on the desired destination.
2-Way SMS is a great way to keep your customers engaged, survey their satisfaction and opinions, manage shipping and appointment schedules or even run simple contests.
Additionally, the receiving number, displayed on a website or outdoor ad, helps acquire new contacts. According to the GDPR, the communication initiated by a client, in this case: a message, equals the marketing consent.
How to incite contact via SMS?
Show the benefits of joining your SMS newsletter: provide unique values and exclusive offers. And be clear about the rules! State the rates for writing to you and how to unsubscribe (check out our SMS opt-out system).
How to collect data from a customer?
Shops collect data using numerous ways, in different places and on different occasions. Subscription is often a part of a shopping journey. The invitation to join a company's newsletter may appear on every step, but some were proven more effective than others.
How and when to invite to a subscription?
Checkbox on the order confirmation site – the most popular solution;
During account registration – include the consent for SMS marketing in the account registration form;
On the shop's website (pop-up, box) – but be careful not to block the navigation or obscure essential elements; UX comes first;
Newsletter SMS – try out the ready-made widget, which is easily editable and adjustable to your campaign;
Invite clients that contacted your customer service;
2-Way SMS.
How to integrate an online store and SMSAPI?
Integrating an e-commerce platform with an SMS gateway is quick and easy. The list of interconnected systems, plugins and apps is growing; luckily, most are available free of charge. In most cases, you'll pay only for sent messages. Install SMS module for e-commerce from an internal or third-party application marketing place.
Regardless of what system you are using, you are going to need an account at SMSAPI. Create a free account, get test messages, and our full support during the implementation.
SMS extension for e-commerce
Below you'll find a short list of popular e-commerce tools. The list is not definitive by any means. Most, if not all, systems are connectable with Zapier or Make.
Test us!
Would you like to test bulk SMS messaging for your online store? Create a free account and test the global SMS gateway.