Merry Christmas via SMS – how to prepare a breathtaking Holiday campaign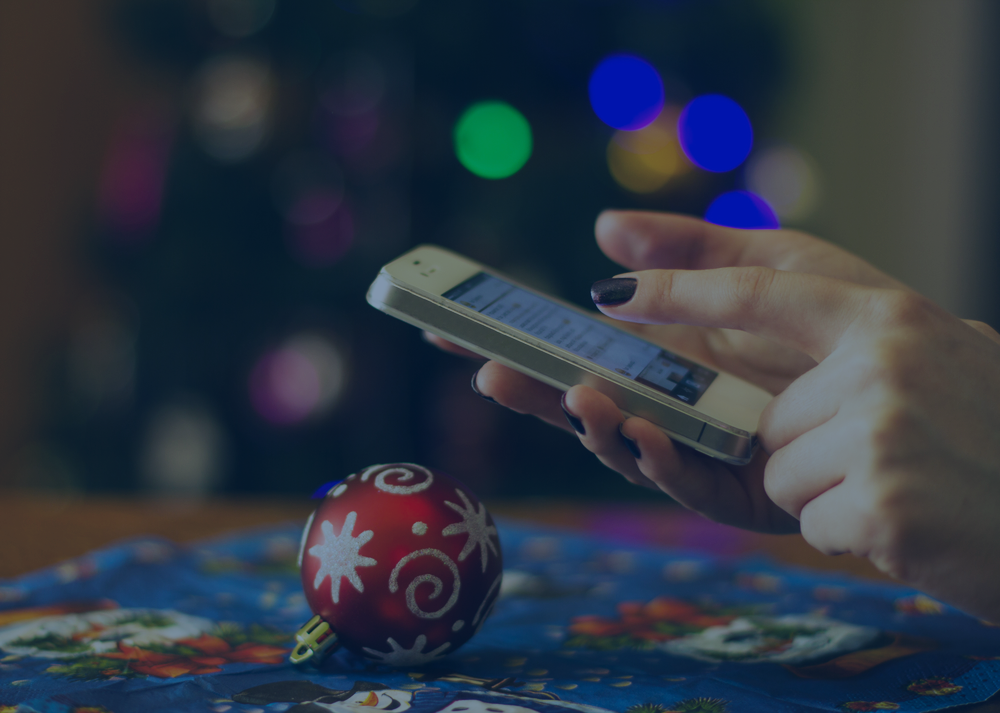 Holiday season is in its full, and brands are doing what they can to attract their customers. It's obvious that, despite winter, this is very hot (especially in sales) season. Everyone wants to take a part form this Christmas for himself. It's definitely a time to get remembered and communicate in a new way. That's the part when you should think about SMS, as new communication tool. It reaches recipient within 4 seconds, with open rate over four times higher than in case of an e-mail. You might think that 160 chars are not enough, but there are many functionalities that can help to improve such message – e.g. emoji, link to a file or a website. You can also personalize your message or send various message content to various target groups. All this will result in increased revenue.
Holiday greetings 2.0
Sending SMS on Holiday with Short Link allows you to direct customer to special website with greetings or App Store / Google Play app made for Season. You can also use Rich Media tool to attach file, that will be under link in sent message. You can insert music, graphic or video files or PDF. So if you want to put Christmas carol, video with wishes or a card in PDF format – no problem.
Using those solutions helps to enrich SMS and better tracking such message, because you will know when someone opens link, operating system, used browser or device. All this helps in preparing campaigns in the future and creating better actions.
Personalization increases effectiveness
When our number database is ready and contains name and surname, we can use this data to personalize message, what's very important especially when it comes to greetings. Showing this personal touch will surely increase your action effectiveness.
Database is most commonly divided into groups because of name, gender, city or birthday. To prepare effective campaign you should diverse texts based on target group. Such action helps in building positive image of a brand. Beside that – you won't waste money on sending messages to people that won't be interested in particular offer.
One of our clients personalized their campaign – they've sent over 1 800 personalized offers. It came back with instant effect – over 80% of recipients were satisfied with offer and declared they'd gladly participate in such offer again.
Emoji will do the work
One of our newest features is inserting emojis into message. This really can attract someone to read such SMS. You might find it more attractive if we tell you this – not many brands use this functionality. What's important – one emoji takes 2 special chars, so message containing 70 chars can take 35 emojis.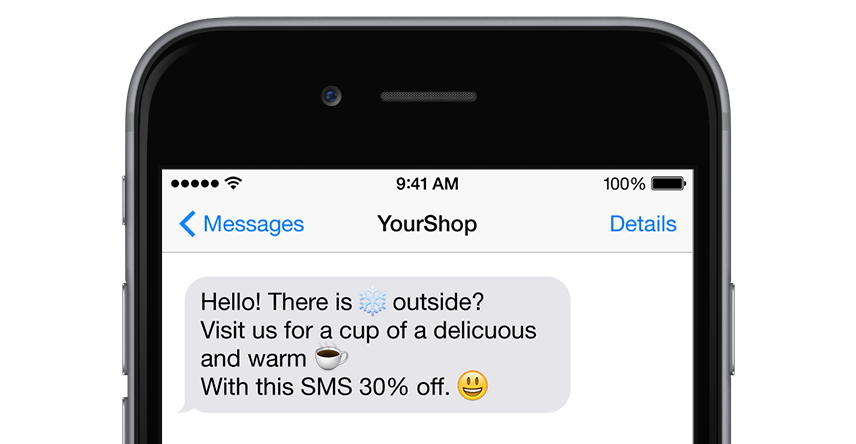 Holiday discounts and sales
In December almost each branch notes growth – buying gifts online and offline, grocery shopping, Holiday travels are just a few examples. When you have strong competition you should do anything you can to be noticed. SMS is a great form of promotion and communication, especially when it comes to eCommerce.
You can use form of a discount codes sent via SMS to your customer – during Season they will appreciate special offer. Of course – success depends on offer itself. SMSAPI platform allows to import discount codes or to generate defined number of unique codes. All you need to do is to put proper parameter in your message and each sent SMS will have unique code. When base runs out of codes or validity will be about to expire, account owner will be notified about this via SMS or by e-mail. What's most important – using this feature in SMS campaign allows user to take part in offer instantly, and for company – to track campaign's ROI.
One clothing brand used discount codes feature. Customers could decide how do they want to receive their discount code – over 30% wanted it via SMS. They've reached recipients faster than e-mail, so whole action was faster. Over 100 000 users joined brand's fan page on Facebook, and newsletter database gained over 77 thousands  users. But the biggest success was coupons conversion – 37,59%, so more than 3 customers on 10 decided to use their coupon.
Easy way to be visible on Holidays
Choosing SMS communication can become a jackpot, if we need simple but effective Holiday campaign. Sending greetings – no problem, discount – the same. SMS is the fastest way to do such this, mainly because on average such message is read within one minute and open rate hits nearly 100%. Our platform has user friendly web interface and great and easy API. Creating an account will take up to 5 minutes and you can start sending SMS!
PUBLISHED:
11 December, 2017