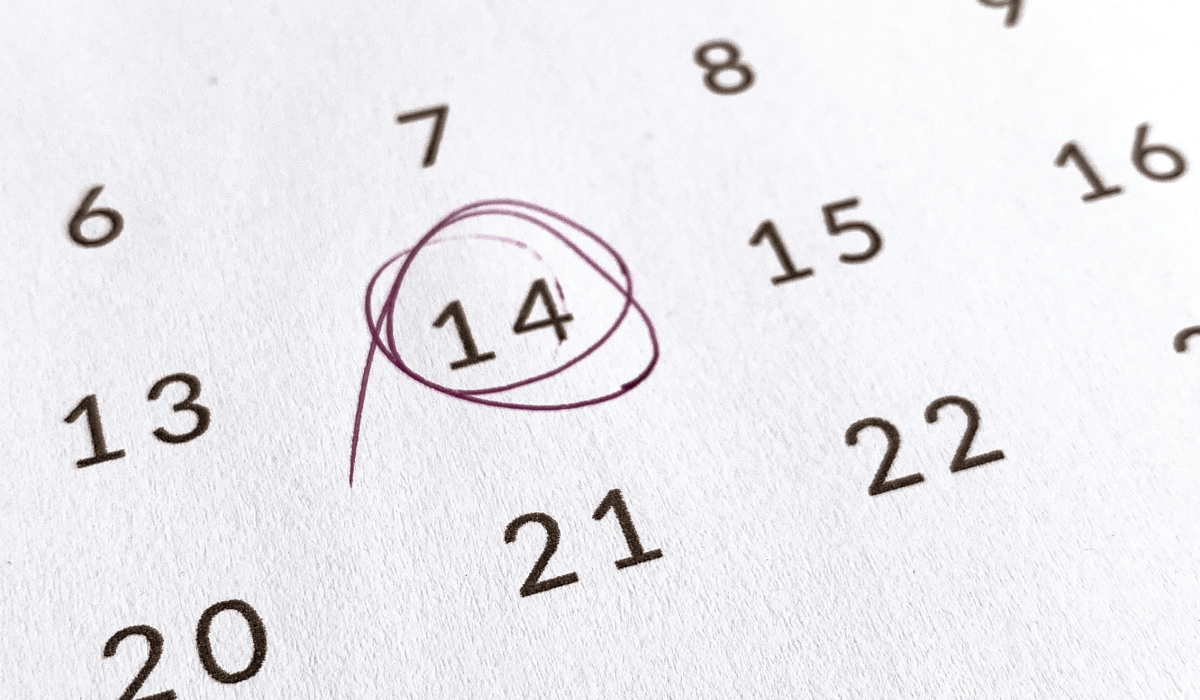 How to use SMS marketing to increase sales on Valentine's Day? SMS powered with ❤️ might be the answer if used wisely. Below you'll find everything you need to know, examples of effective text messages, campaigns, and statistics from past years. Show some love with the SMS promotion!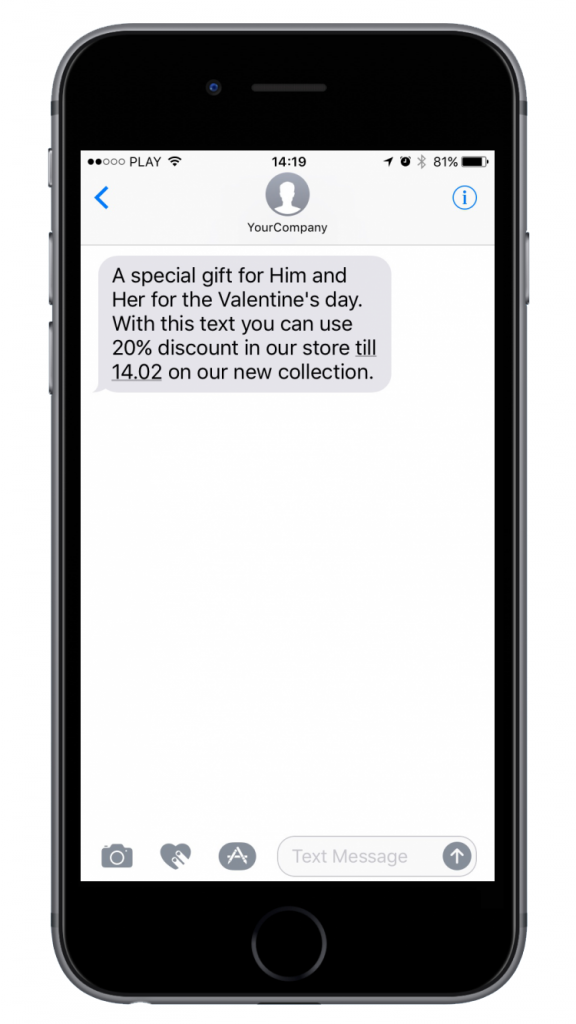 It appears the beginning of the year is always calmer after a very great season and an increase in sales volume in December. Most businesses see a downturn in the first months of the year.
A great opportunity comes in February – on Valentine's Day. Many customers are looking for gifts for their significant ones or are planning a date.
That's why it's time for time-bounded marketing! A bulk SMS is a tool worth considering because of its high read and delivery ratios. You can use it to inform your customers about the sale or an event.
Highly-effective SMS – hard data from the Valentine's Day campaign
One of the biggest beauty stores in Poland used an SMS as a marketing tool on Valentine's Day. Texts were sent to active customers (who bought perfumes last year) and participated in a customer loyalty program.
The promotion was only one day long. The clients got a 40% discount.
The results of the Valentine's SMS campaign
Delivery Rate: 91,41%
Conversion Rate: 30,9%
An average shopping basket value: 52% higher than before
Customer retention: 21,1%
The results of an SMS campaign like this prove that a well-tailored campaign is a tool for an effective increase in sales volume.
Make use of the important dates
Special dates like Valentine's Day are an excellent opportunity for your customers to visit your shop – both online and offline.
If a man on the street is looking for a gift for his better half, why can't you help him make this choice? Do not forget to inform him about the time constraint and give him a discount.
If your potential client is trying to find a suitable place for the date, why can't you remind him about your restaurant? And SMS gateway is a perfect tool for such time-bounded special occasions.
How to schedule SMS campaign?
How to sell without actually selling anything?
If you feel that intimate occasions like this might not be a proper time for sale-oriented communication, remember that SMS is a great customer relationship-building tool.
Think of it as a medium of direct messaging. Use it to engage your customers with a heartwarming message. The tone should be precisely chosen, depending on your previous communication. After all, the most important thing is to be consistent. So, don't be afraid to go bold!
Oh, and happy Valentine's Day! 😉