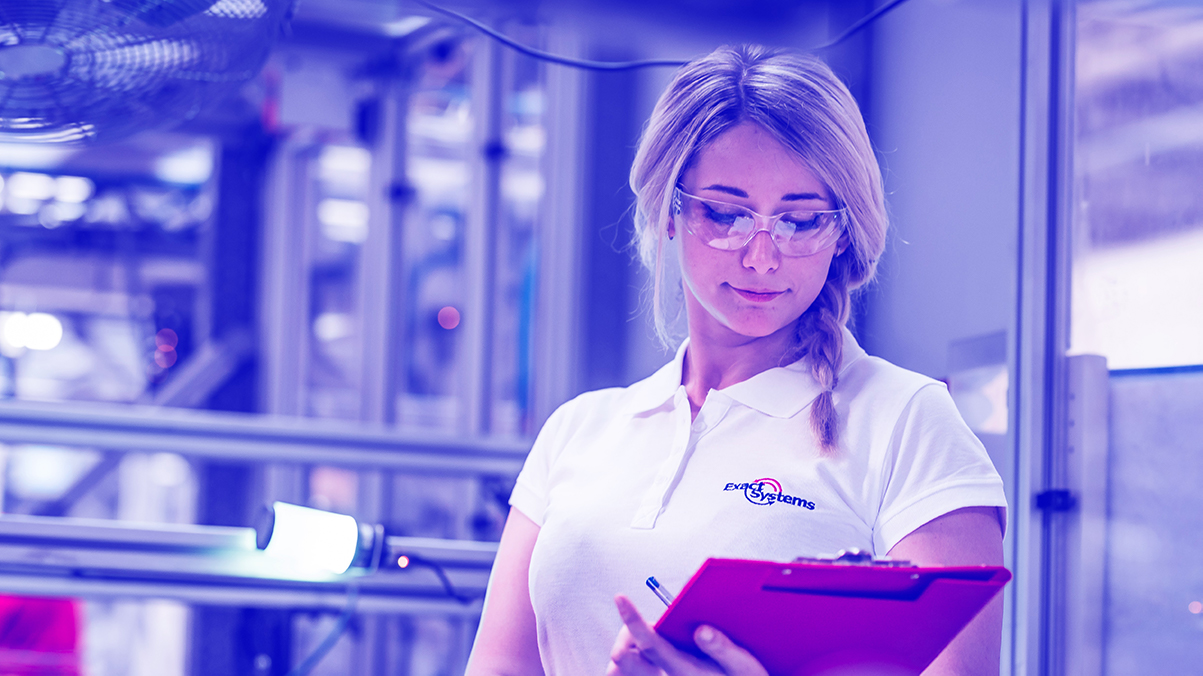 Table of Contents
Welcome to an interview with Robert Majer – marketing manager at Exact Systems. We talk about the modern approach to human resources management and quality control. The focus is on the speed of reaction to crises, reliability of solutions and the role of SMS communication in the company employing over 5500 controllers in factories all across Europe.
What Exact Systems company does?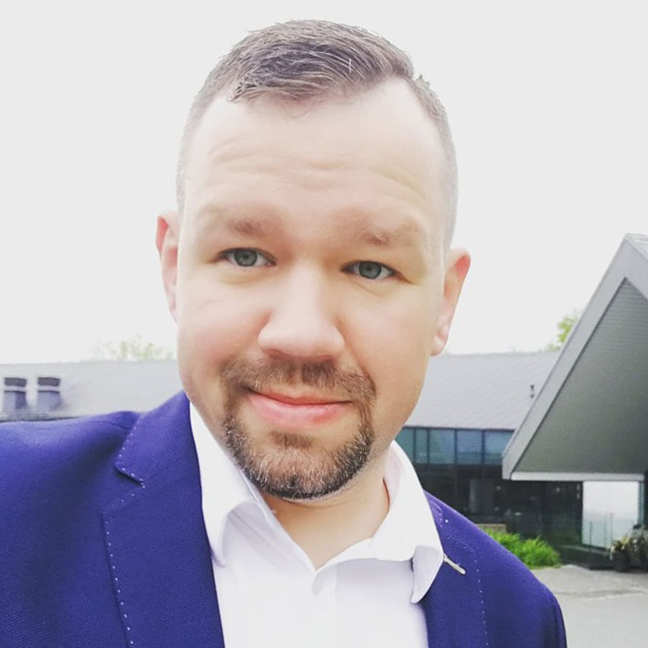 Exact Systems is the leader of the complete quality control, i.e. selection, repair and sorting of completed products. In our portfolio are also residency, completed product security and production process improvement, CLS 2 and VDA 6.3 audits. We take utmost care that smaller pieces of production chain (parts, machinery, logistics) work well together.

Robert Majer- Exact Systems
In what branches are you operating?
Automotive suppliers, subcontractors and car manufacturers are the main scope of our operations. We work for electronics, cosmetics and heavy duty equipment branches as well. The company was founded 15 years ago, and now we operate in 14 countries, e.g. Poland, Czech Republic, Germany, Great Britain, Spain, Russia and China.
What is the biggest challenge of quality control?
The work of Exact Systems Quality Controllers is exceptionally responsible. Parts, components and completed products which have passed the control are being used during car, machinery, electronics production. That is why we cannot allow even the smallest mistakes as a faulty part might cause a major malfunction. In case of a car or a machinery, it might pose a serious danger.

Our Controllers are thoroughly briefed and prepared before each assignment. Trainings are always based on the instruction provided by clients. Keeping the production smooth and steady is an important goal because all unplanned stops lead to financial losses for our clients.
What is the purpose of the Exact People app?
Exact People app has been created for Quality Controllers and candidates for the position. Thanks to it, our contractors can manage their availability and check how much they have earned.

The app is a great help to the Marketing Department. It's an excellent medium of the company's updates, news, job offers, and contests. It has also helped with the communication between the Controllers and Coordinators thanks to the internal chat.
How has it changed human resources management?
Until now, our Coordinators were wasting a lot of time on phone calls and texting to set a schedule or to justify the absence. It was even harder and more labor-intensive if the task required a whole team. The Coordinator had to contact each Controller individually, and it took time.

The process was sped up greatly by the application. The candidates and Controllers are able to set and manage their availability as well as instantly react to the notifications. What's more, the Contractors get important updates and contest invitations via the app.
What advantages have an SMS over other channels?
We use the app to publish company news. Of course, some of them have a higher priority than others. Because of the high frequency of updates, there's a risk of missing some of the short-term ones. We use SMS to remind about the most important messages. In most of the cases, we link to the app for more details. Texting is a great way of boosting the reach.
Why did you add SMS notifications to the app?
Even though we are using the latest technologies (education platform for candidates, advanced B2B Extranet360 database, social media, and website chatbots and app push) for communication, HR and marketing, we always fall back to the most effective solutions.

Many of our Controllers prefer SMS as a communication method. The delivery is instantaneous which is important because we often publish urgent news that must reach recipients at an exact time. SMS gives us exactly that, and they are an excellent way of introducing the matter which we can develop further on the website or app. What's more, with SMS we are always sure that we will reach the targets of our messages.
What is the purpose of SMS communication in your company?
As it turned out, the app became a valuable employer branding tool. We try to show a friendly side and possibilities of progress. We often use it to distribute information on training at the Quality Academy and job offers.

Furthermore, all job openings, those internal and at production facilities, are first of all delivered to the contractors. We want them to identify with the company, that's why they are our priority number one group.

Aside from the above, we use SMS to message about sports events and charities. At the same time, some contractors are not using the app. Especially older people or those without smartphones find SMS useful. They are also handy when there are problems with an Internet connection, and it happens a lot at the factories and production facilities.
Why did you choose SMSAPI as an SMS communication provider?
The criteria were simple: no sign-up and subscription fees, low SMS rates, high delivery rate, and intuitive controls. All passed flying colors!

We were looking for a platform that could easily be integrated with the Exact People app as well as the Mautic system which we both use every day. In the end, the individual approach of SMSAPI team has sealed the deal – they have prepared a dedicated plugin just for us!

Aside from the integration of communication channels via Mautic, SMSAPI provided us one more thing – a short link generator. It goes without saying that this feature is invaluable in texting.
What other features of the Platform are you using?
All messages are branded with the company's name. I think it bolsters our credibility. We are fond of the link shortener (cut.li) which we use to expand the messages.

We are currently developing an internal recommendation system that will be based on a virtual mobile number.
Thank you for answering the questions and good luck!
Thanks!