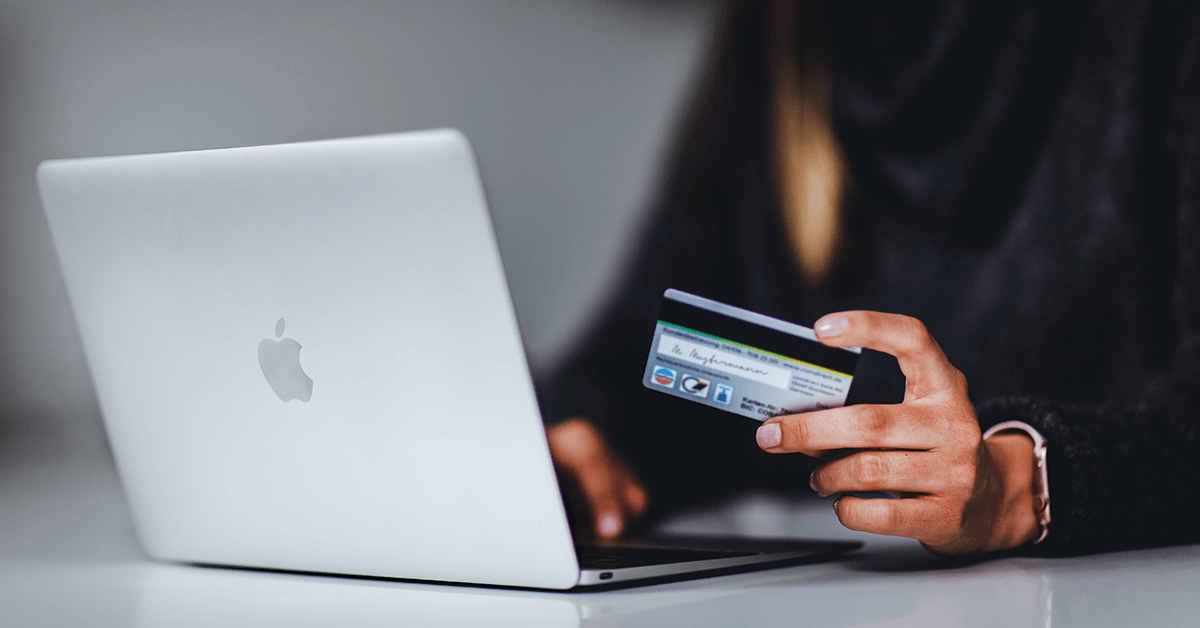 The way we buy and sell is changing. Gone are the days of shopping in brick-and-mortar stores or waiting for your order to arrive by mail. Today's consumers want to shop whenever they want, wherever they want – and retailers have responded with new strategies that deliver a seamless customer experience across channels.
This blog post will explore how brands can adopt an omnichannel approach in e-commerce and provide customers with the type of service they've come to expect from their favourite retailers.
What is omnichannel customer service, actually?
Omnichannel customer service is a strategy that helps brands deliver personalized, consistent experiences to customers across all channels. In other words, omnichannel means providing services and support so your clients can connect with you in whatever way makes the most sense for them – whether it's through your website or an app on their smartphone, over email or phone call, by visiting a physical store location or browsing items online.
Omnichannel service lets consumers engage with retailers however feels most comfortable for them at any given time – which has become especially important as more people turn to mobile devices for shopping.
Why is it important in e-commerce?
Today's shoppers want to be able to interact with the brands they love in every way possible – whether that means buying items through their mobile phone or logging into a website on a computer at work and adding something from your site directly to their shopping cart, or receive DMARC reports to your email box about new promotion and sales. Customers expect retailers who offer omnichannel service will provide them with convenience across all platforms.
How do you implement an omnichannel service?
Even though customers may prefer different modes of communication depending on what type of device they're using, there are still some tried-and-true steps brick-and-mortar companies can take when adopting an omni­channel approach:
Add mobile-friendly features to your website
Set up an email marketing campaign that's integrated with social media platforms
Offer a "click-and-collect" option for customers who want to pick up their orders in person after they're done shopping.
Create a social map to point out all your locations offline
And that's just a few points – read on to find out more on that topic.
What are the benefits of omnichannel?
By offering omnichannel service, retailers can make it easier for themselves and their clients – which helps ensure customer retention rates stay high because shoppers won't have as much trouble finding what they need. Furthermore, by providing consistent experiences across all communication channels, brands will build trust among consumers – resulting in more loyal, repeat customers.
If you've already implemented omni­channel e-commerce into your company strategy but still aren't getting the results you'd hoped for, take a look at the tips below to help ensure your omnichannel approach is delivering results.
Omnichannel communication in e-commerce: checklist
#1 Make sure your website is mobile-friendly
It's no secret that more and more people are shopping online. According to the 2015 Digital Future Report, over half (53%) of Americans bought items through their mobile devices this past holiday season alone – which means retailers who want to stay competitive need to make sure they're offering a seamless experience for customers on all platforms.
What does it mean when your website is "mobile-friendly"?
When shoppers try accessing your website from their phones or other handheld devices, if there isn't an easy way for them to navigate around – reorder products, view recommended merchandise based on what you know about them already, etc., then they'll likely bounce off without buying anything at all.
That's why it's that e-commerce companies take time out to ensure their websites are mobile-friendly – otherwise, they're missing out on potential sales. To avoid that, you can use mobile apps to enhance interaction with your clients and engage new leads.
#2 Ensure that you have a social media presence for all major channels
People rely on social media today more than ever before – which means if you aren't offering omnichannel service, then your customers will likely go elsewhere to look for the products they want.
More brands are realizing they can't afford to stay off of major social media channels like Facebook, Twitter, and Instagram if they want their business to be successful. Therefore, they are doing their best to have increased engagement and more Twitter impressions to boost brand presence on these platforms.
With social media management, it's much easier to improve your brand authority and increase brand awareness among your potential customers.
Having an active profile on these sites means you'll show up in the feeds of people who follow those companies – which is fantastic for getting free marketing as well as establishing brand recognition among potential buyers. Even better: posts shared by other users about products from your own site will then appear directly in your feed, meaning that word-of-mouth referrals could increase traffic and sales over time!
#3 Use email marketing to communicate with customers on an individual level
Email marketing is one of the most effective ways to increase conversions, as it allows businesses to communicate directly with customers on an individual level.
If your company uses this strategy well, then-current and potential clients will be able to connect with various members across departments such as support services for assistance in completing tasks like processing refunds or answering questions about products that may not appear on your website – which can help decrease shopping cart abandonment rates over time.
However: if done incorrectly (i.e., sending too many emails at once), then emailing could have adverse effects instead – leading recipients to mark them as spam before they're even opened! That's why it's key to use email marketing sparingly and only send out messages when there is something of value for subscribers – otherwise, you could be doing more harm than good.
This is why you should take great care of email deliverability. Reliable email service providers can help you stay on top of your email deliverability – no matter if you send marketing or transactional emails.
#4 Be responsive and timely when responding to customer inquiries
Customers who have questions about products or services will expect a quick response from brands they do business with. That's why it's important for e-commerce companies to focus on being as responsive and timely as possible when responding to customer inquiries – otherwise, you could risk losing their trust over time! E-commerce companies usually implement voice over internet protocols to make the customer service more effective, especially when targeting foreign customers.
What does "responsive" mean?
It means that your company is able to stay relevant in people's minds by meeting the needs of potential customers wherever and whenever they demand information.
Being within arm's reach can help build loyalty among existing buyers too: if someone really likes what you offer and wants an opportunity to learn more before making a purchase, then answering requests quickly enough so that there isn't any confusion – no matter how long it takes.
#5 Create a blog or other content that will keep people coming back to your site
If you want to keep traffic and sales high, then creating blog content that's relevant to your industry will help attract potential customers.
Well: when people visit your site again and again for updates on products or services – such as new launches or discounts – they'll be more likely to make a purchase in the future if their needs are met this time around. That said: don't publish too much information all at once (or else it can overwhelm readers), but instead focus on consistent communication in order to retain followers and increase customer loyalty over time!
Making sure that your website is always available whenever someone wants access should also be a priority, which means avoiding downtime due to server crashes, problems with hosting providers, and other issues that can be difficult to deal with.
The good news: you don't need to do this alone – as there are plenty of companies out there who offer professional web hosting services or headless CMS for e-commerce sites at affordable rates!
#6 Include reviews, ratings, and testimonials from previous customers on your website
If you want to build trust and credibility among potential customers, then it's important to include reviews, ratings, and testimonials from previous clients in the footer of your website.
Customer service is something that can really make or break a business: so if people see positive feedback about what you offer – such as customer service experiences this satisfied shopper had with your company – they'll be more inclined to shop at your store instead of going somewhere else where their needs aren't met.
That said: don't only showcase comments by new buyers who haven't purchased from you before either! Just like having a blog helps attract traffic over time, including these types of messages on the website will help increase sales too.
#7 Ensure that every interaction with your brand feels personal by engaging in conversation at all levels
When people do business with a company, they'll expect to have an experience that feels personalized in one way or another – whether it's being greeted by name when they walk into the store, receiving correspondence from your brand on social media, or having their questions answered right away via email or by best business phone systems.
When e-commerce companies engage in conversation at all levels of interaction though – such as through customer service and social media platforms like Facebook Messenger (where you can get real-time updates about what your customers want) – then buyers will feel respected for their time and effort instead. Remote work should not be an obstacle here.
If these methods seem too difficult to implement for some reason: don't worry; because there are plenty of tools out there available today which help make conversations easier than ever before! For example: adding a live chat to your site can help answer questions about products, pricing information, or shipping details – without requiring too much effort on the part of existing staff.
#8 Keep up to date with new technologies – they will change the way people interact with brands, so it's important for brands to stay on top of these changes
One of the best ways to keep up with new technologies is by using a blog, as it will help you stay on top of changes and advances in your industry. And since companies are being forced to change their application processes at an increasing rate, e-commerce brands that embrace this concept will find themselves far ahead of the competition.
In order for this to happen though: business owners need to be willing to turn away from outdated methods – such as taking phone calls or responding via email – because they don't offer enough information about what people want quickly enough! Instead: implementing a chatbot can make interactions more personalized while saving time too, which means businesses won't miss out on sales opportunities due to long wait times.
In addition: one way to stay up to date with new technologies is by attending live events and conferences. Online conference tool is a great way not only for improving your team collaboration but also helps to streamline the client review process. By doing so: brands can tap into their industry's knowledge base, meet potential clients face-to-face, or even learn about emerging tools that offer quick access to information.
Conclusion
Omnichannel service will become increasingly important in eCommerce as customers' expectations grow more sophisticated – which means retailers who are late to the game could be missing out on sales opportunities.
By offering high-quality services that provide customers with consistent experiences across all channels of communication, brands can stand apart from their competitors and offer people what they want most: convenience when it comes to buying items online or through mobile apps. The future of omni­channel customer experience is here – so make sure your business is prepared!
Author: Kinga Edwards (Brainy Bees); photo by Pickawood on Unsplash.