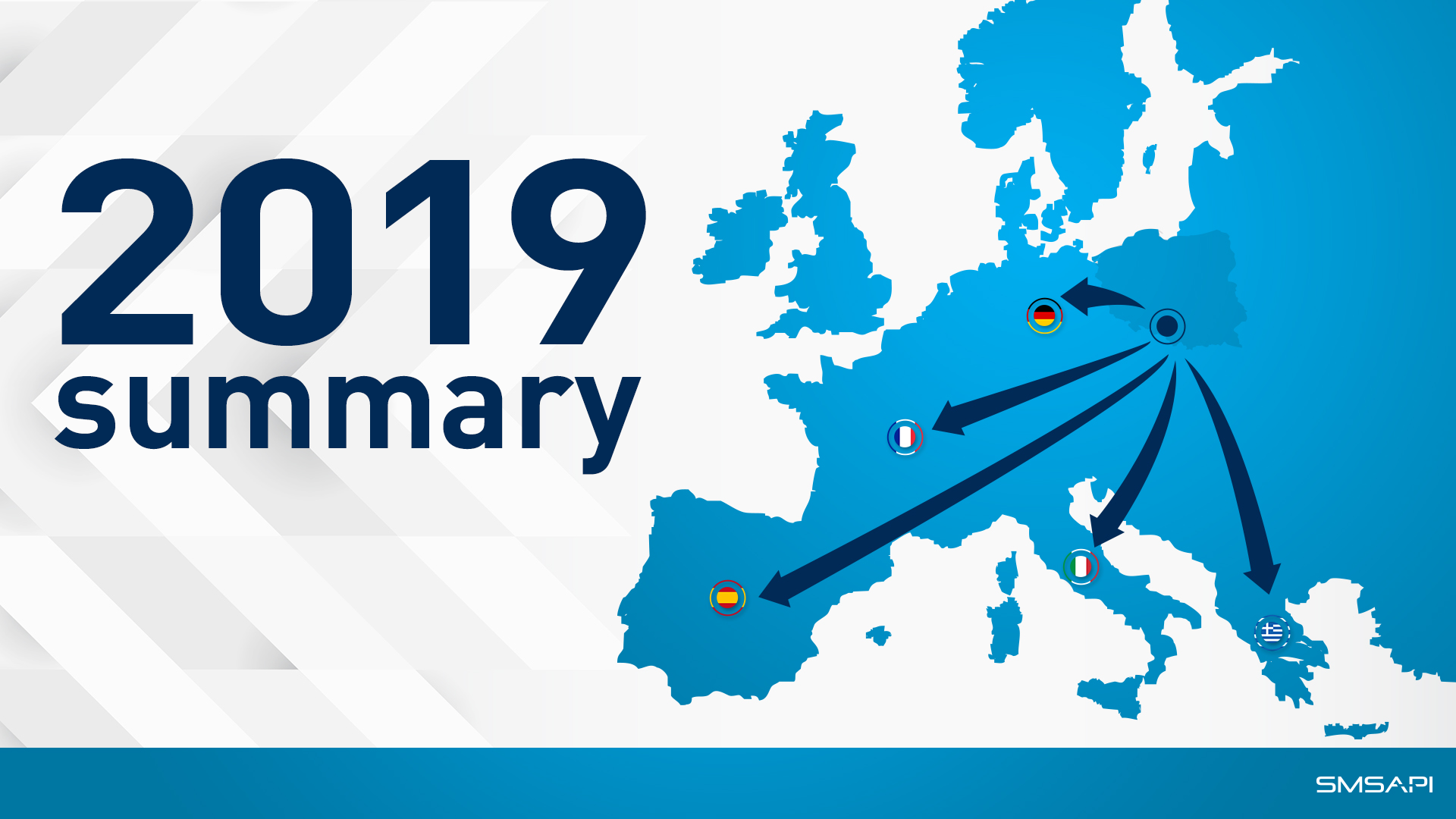 Table of Contents
We are proud to announce that we have been awarded the Business Gazelle. This is the fifth consecutive time that the jury of the most dynamically growing small and medium companies ranking recognized SMSAPI. We would like to present to you the key events and achievements that made it possible.
2019 was a breakthrough year for us. For the first time in history, our clients have sent over one billion messages in a single year. We have passed the milestone on December 6th! At the end of the year, we had over 7500 active clients worldwide.
The time before Christmas season was equally fruitful. We have broken the 2018 record by sending over 40 million text messages during the Black Week.
In 2019 we have achieved over PLN 80 million of revenue. It's noteworthy that 25% of the revenue was generated by our .COM platform. Our international efforts were an important factor. We have begun our European expansion to Italy, France, Germany, Spain, and Greece. To answer the needs of our customers we have expanded our international customer support team. Furthermore, we have launched 5 new, localized versions of the website and Customer Portal.
In September, we have created a new department at our headquarters in Gliwice, Poland – Network Operations Center. The team is responsible for the around-the-clock monitoring of the correct functionality of SMSAPI services and other platforms of the LINK Mobility Group.
In 2019 we have conducted two NPS client satisfaction surveys. In both, we have obtained outstanding results: 79 and 75 points. The results so high place us among global leaders in terms of client satisfaction.
The fifth Business Gazelle is a sign that our efforts are recognized not only by our customers but also by the Polish business. Thank you and be sure to watch the animated summary of 2019!