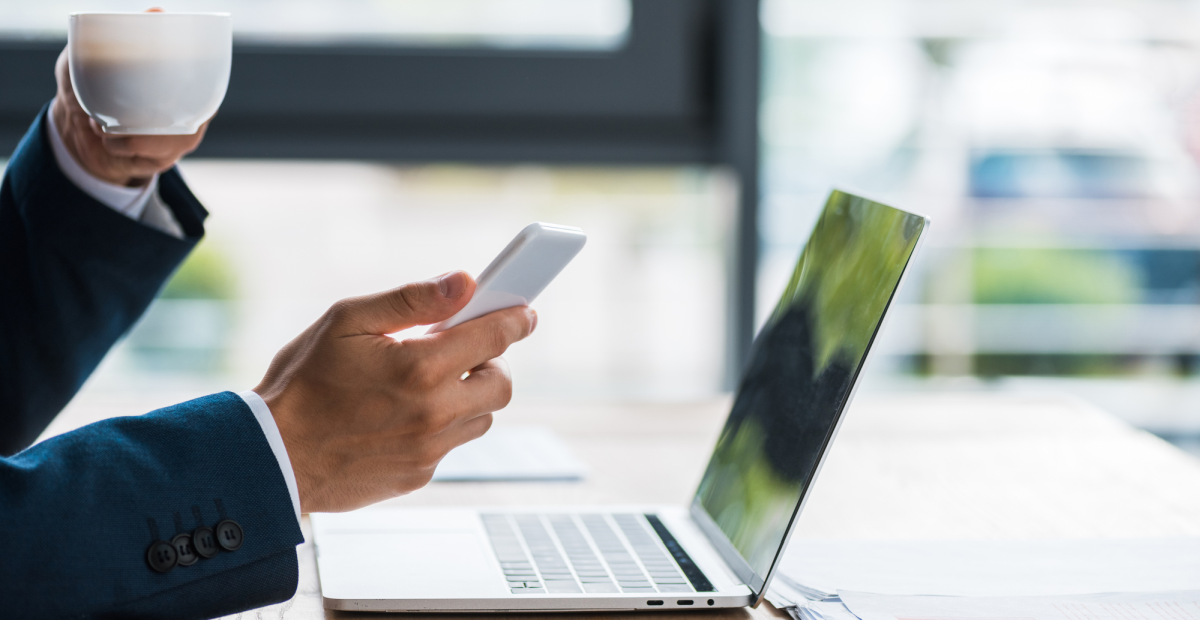 Table of Contents
Discover WhatsApp Business API, a solution that will expand and upgrade your B2C communication. Read how to implement and use one of the most popular online communicators as a business solution.
WhatsApp Business API – basic facts
WhatsApp is one of the most popular OTT channels available. And WhatsApp Business API allows you to reach your clients in a simple, secure, and reliable way. The application has more than two billion users in more than 180 countries. Compared to other channels, it has higher delivery, open, and conversion rates. Furthermore, WhatsApp has a multitude of functions that will make your communication better and more consistent.
Would you like to know more?
Two business applications of WhatsApp
WhatsApp notifications
Engage your customers and potential leads with
outbound messages based on templates
. You just need their
opt-in
to:
send purchase notifications,
continue conversations with clients that replied to your message,
choose from 10 message templates available on the customer path.
Companies using WhatsApp Business API have observed an increase in delivery, read and conversion rates, and consequently higher client retention.
Conversations with clients on WhatsApp
Talk, interact, and support your customers. API allows you to answer their messages from your system, web-based service or a computer, and:
help with installations, solve problems and inform about updates and changes,
conduct NPS surveys that will check the satisfaction of your client base,
provide a user-friendly communication channel,
chose one of the most popular methods of interaction,
ask for feedback after the conversation.
Functions of WhatsApp Business API
What's more, besides the advantages of WhatsApp such as ease of use, reliability and security, you can use numerous features that will improve your interaction with clients:
Text and links with preview
Write without limits of length and type of characters. Send links with previews that will lead to agreements, terms of use, invoices, purchase confirmations, applications, or payments.
Photos, illustrations, and other graphic files
Include images in your B2C communication. Share boarding passes, tickets, or instructions in the same conversation. No need to send another e-mail – do everything in one app.
Audio and sound files
Send sounds via WhatsApp chat. Voice recordings will allow you to share information with visually impaired people. Use them to communicate more naturally using:
audio greetings and thanks,
recordings of birthday wishes,
talks with your consultants recorded and shared with clients.
Video, animations, and GIF
Present video materials and instructional clips within a conversation. Use them to share:
instruction how to install, apply and use your products or services,
product animation,
tutorials, educational videos that will help customers to solve problems themselves,
birthday wishes, season greetings, and thank you videos.
Documents and other file types
Instead of sending a link to download, provide documents and other file types directly via WhatsApp. This way, you can securely and quickly share instructions, invoices, terms of use, agreements, and application forms.
Location
The location-sharing feature allows you to direct your customers to the desired place. Navigate them to a spot on the map or provide them with the real-time location of a package, autobus, train, or taxi. It will allow them to reach your restaurant, hotel, shop or workshop quicker.
Location sharing will be appreciated in delivery services. WhatsApp users can quickly get the exact location of a parcel or delivery during a conversation. You can also use it to send notifications with the progress of the delivery of meals or orders from online shops.
Contacts
WhatsApp Business API provides you with easy contact sharing. Send contacts to, e.g., bank representative, insurance agent, travel guide, property manager, cleaning company, personal trainers, teacher, or coach. This feature will be handy during events, expos, and conferences.
Why should your company use WhatsApp?
With the WhatsApp Business API, you will deliver your clients what they need, exactly how they like it. More than two billion users in over 180 countries prove the popularity of the app. This communicator gives you an excellent opportunity to reach your clients and to strengthen interaction with them. Use WhatsApp to:
reach clients who opted-in with the templated messages,
increase engagement with multimedia content and files,
solve problems in one on one sessions.
Furthermore, the official business profile builds trust to your brand, while WhatsApp guarantees the privacy and security of messaging. We also do our best to provide multilayered protection of users and their data.
Privacy protection and security of WhatsApp
we are collecting the minimal required amount of information – a phone number is all that is necessary to start a conversation;
all functionalities of WhatsApp have been designed with the care of users' security;
all messages are encrypted end-to-end, Facebook and WhatsApp cannot access the content of the conversations.
The user experience of the WhatsApp application has been designed to provide straightforward communication. The interface has no redundant elements that could impede usability. Ease to use is paired with high functionality – WhatsApp is available in every location, regardless of connection quality and user's technical knowledge.
The app uses small amounts of energy and mobile data. Even the oldest devices can run it with very poor connection quality. WhatsApp works where other means of communication fail.
Opt-in – an agreement to communicate via WhatsApp
Outbound messaging is based on the templates. Similarly to SMS notifications, you can use WhatsApp to send urgent messages, order statuses, or as an authenticator (2FA).
Remember that according to GDPR, a company has to acquire consent from a client before starting the chat. If the client writes you first, you can answer and continue the conversation freely.
Make sure that your clients know that they can contact you on WhatsApp. There are many ways to do it. Firstly, you have to know where they are so you can target your messages accurately. Secondly, you have to choose the best possible method of acquiring an opt-in for WhatsApp communication. Below you will find some of the possible ways to do it:
QR code
Create a QR code that you will use in your online ads, website, and printed materials. Potential leads don't need to install any app – a mobile device with a camera is enough to access your chat.
Wa.me link
Encourage your employees and coworkers to promote and use Wa.me links. Those short URL addresses are an easy way to direct customers directly to the WhatsApp conversation. Add them to e-mail footings, text messages, applications, employee timesheet software, company websites, and other places.
Wa.me links are created by adding your full company number registered in WhatsApp, e.g., Wa.me/48123456789. You don't have to include and symbols and characters like plus or double zero.
Website
Add your WhatsApp number to the contact section of your website. You can also place a QR code or Wa.me link there. To boost visibility, consider creating a landing page encouraging customers to contact you via WhatsApp.
E-mail footer
Include WhatsApp number, URL or QR code in the company e-mail footings, so your customers will be able to start a conversation easier and faster.
Paid ads
Advertise WhatsApp channel on Facebook, Instagram, LinkedIn, and Google Ads. Clicking the ad can bring the customers to your chat. This is a quick and convenient way to initiate interaction.
Offline methods
Place QR code, phone number, Wa.me link, and all other relevant information on your products' packagings, flyers, posters to inform potential leads about the new method of reaching you.
Examples of business applications of WhatsApp Business API
Logistics and transportation
Increase the satisfaction of clients with reliable communication. Talk with clients, inform them about progress, and even share the current location of the parcel. Send shipping notifications and payment info in one WhatsApp conversation.
Banking, finance, and insurances
If you are operating in the financial sector, you will find the WhatsApp Business API useful as a tool of customer service and medium of urgent notifications. Bank, financial institutions and insurance agencies use WhatsApp to:
send bank account balance and credit limits,
share bank statements,
instruct how to proceed in case of the card loss,
notify about suspicious activities,
remind about payments,
authorize transactions (2FA),
inform about meetings and other important dates,
confirm applications,
deliver documents.
Telecomms
Telecomm companies answer a lot of customer questions. WhatsApp Business API allows you to share information and solve problems in real-time. No matter if it's a payment status, offer expansion or information about a delay, this channel will be ideal to do it.
Shops, retail networks, and e-commerce
WhatsApp is a well-tested method of communication with clients of online and offline shops. Multimedia allows presenting products aesthetically and effectively, which increases the chances of purchase. The solution helps to inform about shipments, payments, send invoices, and:
confirmation of returns and complaints,
information of product availability,
payment reminders,
address details.
Hotels and travel agencies
WhatsApp makes communication consistent. The singular channel to provide visitors with travel information, reservation confirmations, and vital information and security requirements. What's more, it can also showcase additional attractions, optional services, and even a loyalty program.
How to start with WhatsApp Business API?
WhatsApp is a new business communication channel. Brands using it report an increase in sales, client satisfaction, and efficiency of customer support. Talk to us about WhatsApp communication in your company!