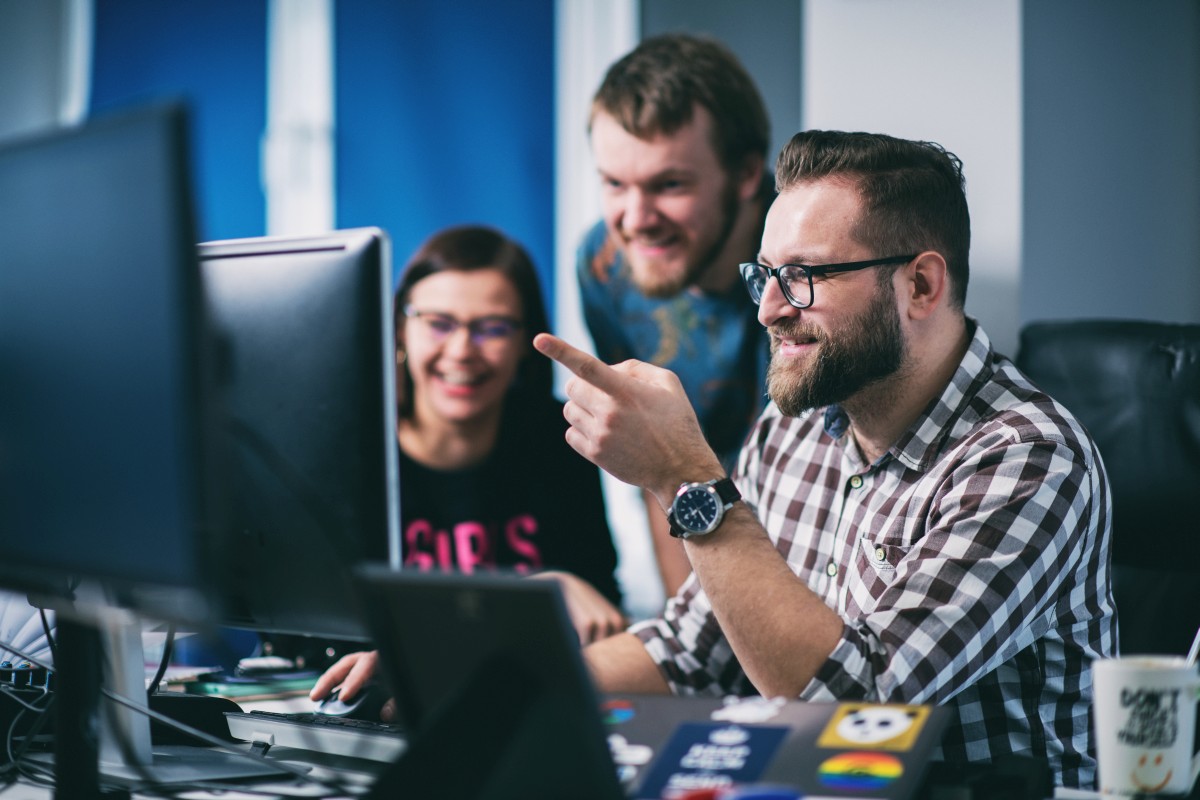 Table of Contents
What's the permission marketing and why it is so important to remember about the consent which goes further than checkboxes? It's a matter of respect for privacy, time and common sense. Without them, you will be forever stuck on a spam heap. Finally, how can you use this knowledge in your company's communication?
TV commercials can be fast-forwarded, ads on YouTube – muted, all inboxes have antispam filters and pop-ups on websites are hidden by a plugin. Outdoor advertisement is harder to filter out. Even though our sights are focused on the newest 6-inch displays, flashy billboards are still lurking at the peripheries. And somehow, as a marketer, you must reach your audiences.
We, at SMSAPI, would say: SMS marketing is the way because you cannot filter them out, they have a very high open rate… and so on. But before I start enumerating its advantages, let's take a while to understand the source of its superiority. Although it might sound counterintuitive, GDPR has made SMS particularly strong.
Praise GDPR
The regulations were meant to tackle database trade and to lower the information noise. And so, one shouldn't consider marketing consents as a troublesome obligation, but as a new, highly-effective tool which allows increasing the conversion rate.
The new standard of data collection and management gave the customers control over their personal data usage. What might sound dreadful (everyone will surely unsubscribe from my newsletter!) is, in fact, useful for the marketers. What's more, it helps to optimize ad budgets. The positive side effect of the regulations is a purge of weak, non-converting leads. In other words, you are left with those who want to look, listen and to be engaged.
Who ordered a bitten apple tattoo?
They say nobody wants to listen, read or watch marketing messages. On the other hand, marketing is meant to shape desires and dreams. Let the simple newsletter be an example. In a GDPR-compliant world, a subscription is always a conscious decision that comes with a certain expectation.
There's no need to take a report pdf hostage because a motivated audience comes willingly for their share of content. Spam is replaced by high-quality information and entertainment. It goes by the name of content marketing.
Make your contacts count
Marketing consent is an automatic filter that enforces the engagement of your target group. The ceremonial "yes" might start a friendship. A friendship that can lead to a long queue for the newest device. Of course, it will only happen, if your database is truly "yours". Bought databases are less effective, not to mention their questionable legal statuses. Something to pick up from this article: the GDPR-compliant databases work better.
Keep your users close and treat them with respect. The more respect you show the more conversion you will get. One more thing: what's more personal a phone number or an e-mail address? Think about it every time you are composing an SMS message.
The brand-client relation should be well-organized with clear roles and boundaries. Both sides should be able to leave without communication trauma. Giving control over the marketing switch might be difficult but fret not, transparency goes a long way!
Opt-in for Opt-out
Let the hesitant leads leave. Show a straight path and leave them with a feeling they are missing something extremely interesting behind. It works with every channel. Add the unsubscribe button at the bottom of your mailing and include the Opt-out link in the first SMS you sent to your customer.
From the SMSAPI client's point of view, it means better campaigns. Each removed number reduces the cost of future campaigns. They wouldn't be interested, anyway. Uncertain lead might be easily offended and pushed towards writing a negative opinion. Remember, a bloated database reeks of spam and devours large budgets.
One way of collecting contacts is using a ready-made solution like the Newsletter SMS widget which can be effortlessly implemented on your website or online store. You can always collect data after completion of a purchase or by giving something in return. But it shouldn't be a promise.
Content is a king as they say, and preferably an engaging and exclusive one. What's more, you should try to predict lead's preferences and needs. In return he or her might share your content. All you need are the right audience, well-prepared content and a clear goal in mind.
Provide your clients with a measurable profit. It might be a loyalty program or a VIP club with exclusive bonuses. Smart marketers won't stop on sensing 20% off voucher, but they will engage with their clients. Show them that they are a part of a large community centered around an idea. Charity perhaps? CSR efforts are usually based on primal instincts but might also spark loyalty. And as we all know, loyal clients won't click the unsubscribe button.