SMS Marketing in your branch: Education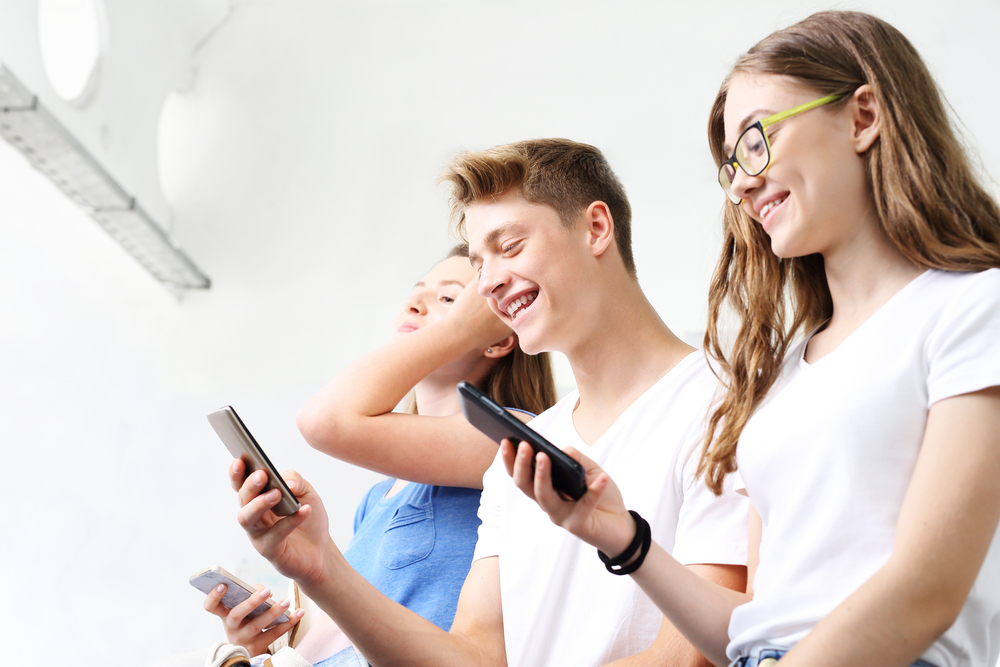 Education is a key point of our lives. As the new school year has just begun in Poland, we have decided to continue our serie of blog posts about SMS marketing in various branches. More and more educational institutions use SMS to be in a constant touch with parents, students and for internal communication purposes. How? 
Easy-to-use
Bulk SMS communication is extremely easy and does not require any special programs to be installed or any advanced atributes. It is enough to acquire basic computer and internet skills – this is why SMS platform might be used both in big school complexes and small local kindergartens. What is more, access to the platform is also possible through the mobile application.
Reminders
We are rarely splited up with our smartphones. This is why SMS channel is a great way to inform particular group of people about important events or to send reminders. As we all know, children's memory might but strong but also very short and very often they tend to forget about passing as information to their parents. The school board can use SMS to notify about the upcoming events, money collection, schedule of the trip and opening hours of the school during holidays. SMS is also irreplaceable in case of emergency – heating failure or sickness threat. It is not the end, teachers or school authorities can also use text messages to remind about payments.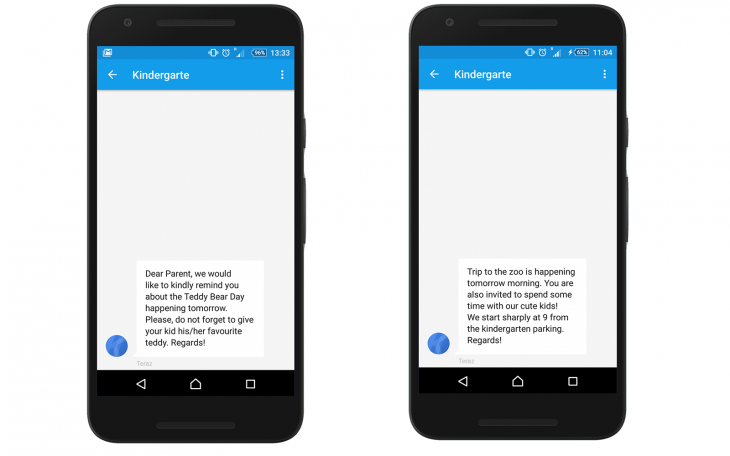 Schools and middle schools
SMS platform gives an opportunity to prepare lists of audience eg.  separate classes or school years. Thanks to this feature you can easily target the right audience and notify one, two or every group. SMS communication can refer to the updates, upcoming exams or parent-teacher meeting. The same situation happens in the kindergarten, you can use text messages to pass organizational information. What is important, it's a parent will who choose which information he would  like to receive eg. general notification from the school or only from the particular class or just information in case of emergency.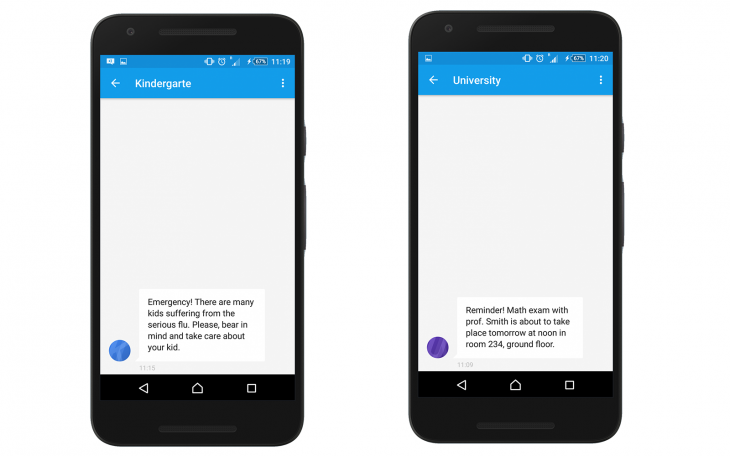 Patrycja, teacher in the middle school
"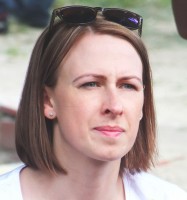 For many years I use SMS communication in my schoool. I am sure it's an easy and effective tool which has become very popular and much-loved by the partners. They would always like to know more about their kids spending time at school, they want to be sure that they do not miss any event or an update. The best example of the situation is a parent-teacher meeting – if I texted parents one day before the meeting they would  be more likely come."
High schools and universities
Students which represent millennialls generation are inseparable with their phones. It's a natural habit for them to use all the electronic devices all the time – it means SMS communication is a good way to be in a constant touch with them. Many universities use SMS in the recruitment process – both in promotion of the school, registration and results announcement.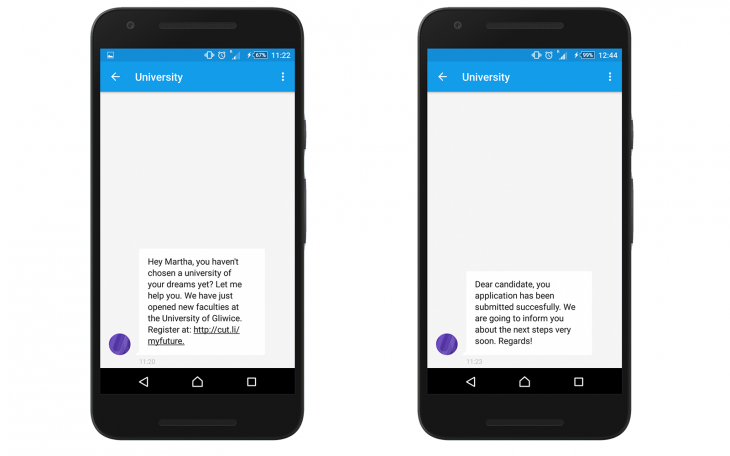 PUBLISHED:
6 September, 2017