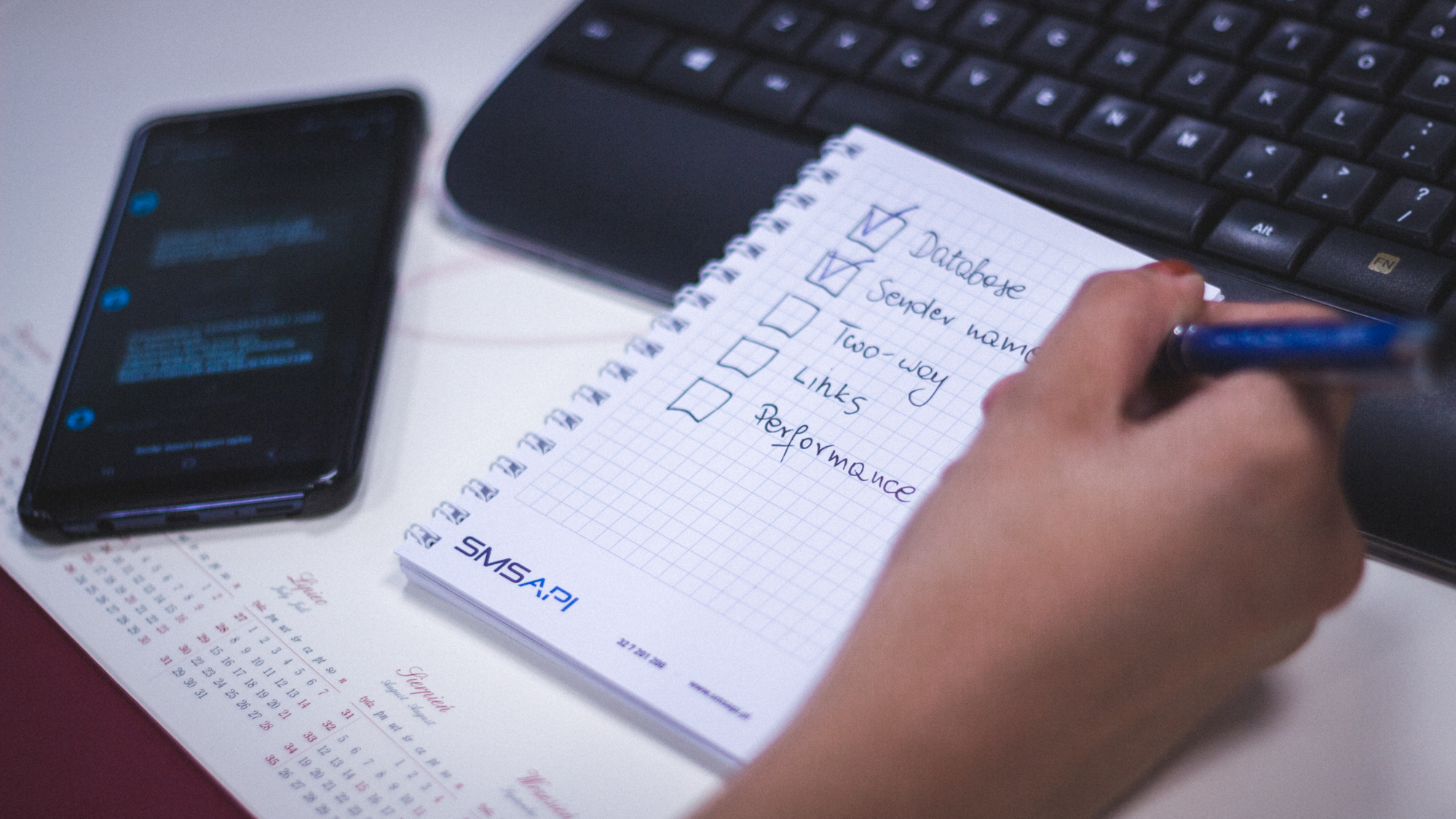 Table of Contents
When was the last time you've analyzed the effectiveness of your marketing? Don't worry, there's no need to hire an agency. Read how to conduct your SMS campaign audit entirely in-house in a very fast way! Check if you are using the essential functionalities and if you are compliant with the latest regulation as well as principles of permission marketing. Make your work easier and more effective by using these five simple tips.
Check your contact database
Building a contact database built-in agreement to the GDPR is crucial. In our experience, the effectiveness of bought databases is 10 times lower, and in most cases, they can be used only once. That's why we suggest investing in tools to create it yourself. Yes, the process might be slower, but it will eventually pay off. Simply because you do not only collect contacts, but more importantly you build trust and loyalty of your clients – and you cannot buy those.
By the way of trust, we should talk about transparency. Be clear and precise on the rules on which you operate. Make it clear that your recipients can unsubscribe from the database at any time, for example by providing easy opt-in and opt-out processes. The first message including a link that will lead to subscription management.
If you are curious why it's so important (and profitable) read the article on permission marketing. We'll just leave you with the thought that a quick subscription system has numerous advantages. For one, it allows your customers to take care of themselves and it automatically optimizes the database and your costs.
Home Location Register
Having doubts about whether numbers in your contact database are correct or want to check what operators are your clients using? Use the
HLR
(Home Location Register) check-up service!
Have you only just begun to build the database? Just remember about GDPR! At the same time, try to plan or at least predict your future campaigns, and ask proper questions. In most scenarios, you'll get only one chance to collect data that will help you to target your messages better.
Remember the GDPR!
According to Art. 5, EU the companies' GDPR data must be adequate, relevant and limited to purposes necessary to which they are processed.
Make yourself visible with branded SMS
You are probably using your own SMS sender name ID. If not – it's time to start! As a reminder, the sender name ID is 11 alphanumeric characters that replace a telephone number and identify the company as a sender.
It's a basic yet exceptionally effective way to increase brand awareness. Set up your free branded SMS service in the Customer Portal, but remember that it might not be available in every country. Contact our consultants to find it out.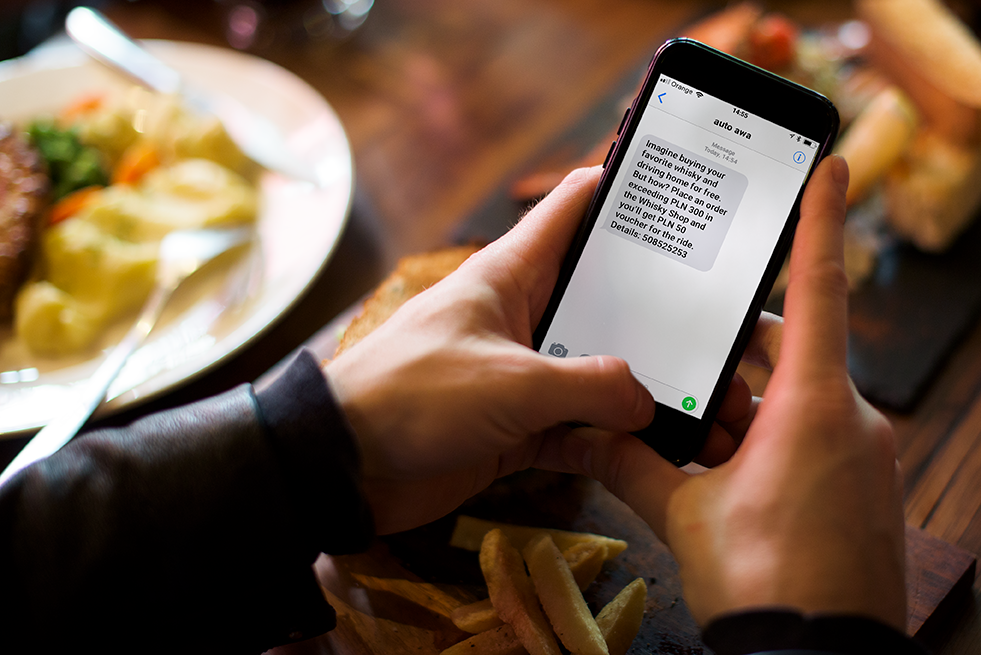 Keep in mind that you can use multiple sender names if your campaign needs them. But be sure to mark that the message is a continuation of your previous communication: a part of the name or a signature at the end of an SMS.
If you have a long-term plan for marketing, you should consider buying your own number (so-called Long code virtual mobile number). The digits, especially if they are easy to remember (because of repetition or rhyme), might become another hallmark of your brand.  Think of radio stations' numbers or transportation services.
Start listening to the clients
If you think about business SMS communication as a one-way medium, say hello to Virtual Mobile Numbers. 2-way SMS communication is a tool of B2C relation building. Just like all other channels, you can use it to collect feedback or to provide customer support.
What keeps SMS apart from all other communication channels is its versatility, e.g. applications like surveys, competitions or interactive campaigns. Two first are simple, you just need a Customer Portal, virtual mobile number, an idea, and it's ready! The third might require the help of a programmer to make a connection between your system and our API. Remember there are ready-to-use integrations and libraries in the most common programming languages.
SMS rates for Long code
Keeping your own Long code requires a monthly fee to the GSM operators.
Clients replying to messages sent from that number won't be charged more. Normal SMS rates apply.
Personalize and cut links
Text messages function regardless of the Internet connection but it doesn't mean they cannot include links. The GSM standard accepts plain text only which rules out all coding. That's why it's so important to cut links!
With tools like Rebrandly or cut.li (link shortener integrated with our Portal) you can make long URLs shorter, consequently saving some additional characters. More importantly, you can use them to add UTM parameters which will be invaluable during effectiveness analysis in Google Analytics.
Adding UTM to short links
We recommend reading the guest article by Jan Biłyk of Laurens Costers. It's an excellent introduction to link personalization. If you think you don't need such extensive control over the website traffic, remember that you can check your CTRs (click-through rates) in the Customer Portal.
Control the effects of your campaigns
Reporting and analysis is one thing, remember that a bulk SMS campaign increases the website traffic immediately – make sure your website is technically ready for such as volume of traffic. Gino Rossi case study will give an idea of the effectiveness of SMS campaigns in regard to website traffic and online shop revenue.
At SMSAPI, there's a story going about a client who sent a big SMS campaign with a link to his e-shop. Alas, he didn't prepare the servers for increased traffic. As result, instead of record-high sales, he went offline for a couple of hours.
The case has been presented before, but it shows that companies often underestimate the power of SMS. It might be better to split bigger campaigns into smaller chunks to not to overwhelm your customer service, logistics, and servers. Give yourself some time to react!
Conclusions
As you can see, a basic audit of your SMS campaigns is easy. Furthermore, you can fix most problems by yourself. At the same time, this is just the beginning of SMS marketing optimization.
Start with the basics: quality of your database, sender names, virtual mobile numbers, link policy, and customer care. In the next step, you can break down the body of messages, the position of SMS in the sale funnel and campaign timing… But that's another story!