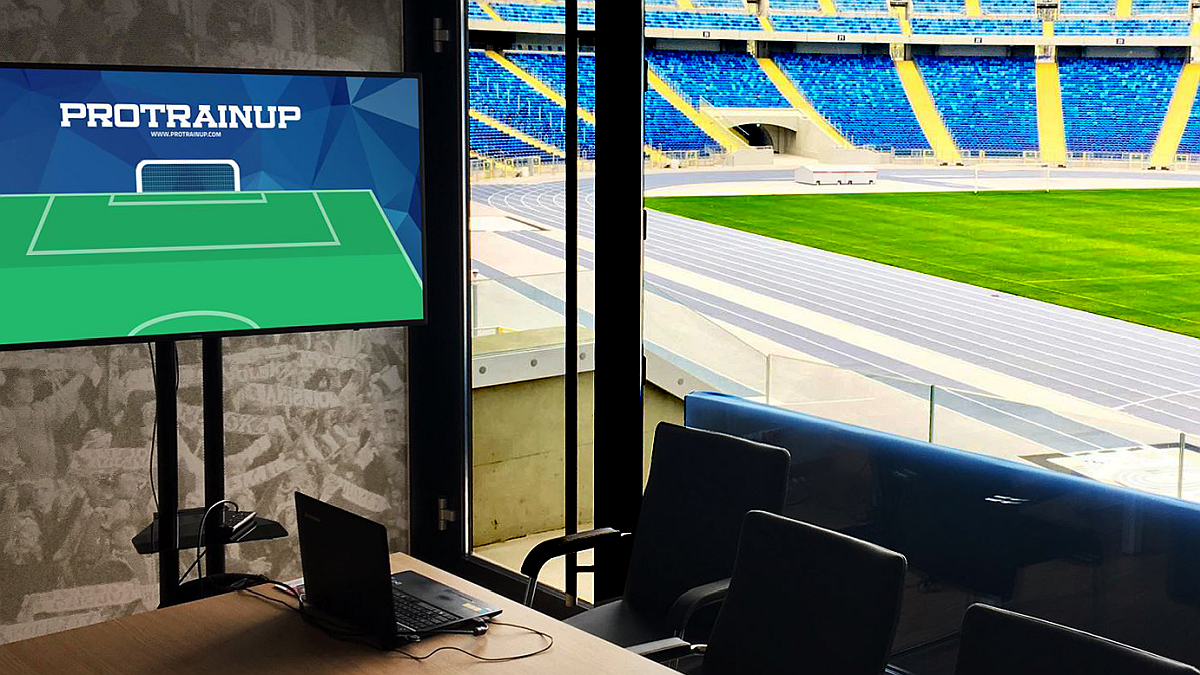 Table of Contents
There's no doubt that technology is essentially a part of modern sports. Technological novelties are present everywhere: on stadiums, inside the gear and also in hands of coaches and players. The advantages of such improvements are the subject of this article. We're talking with Tomasz Cybulski – the cofounder of ProTrainUp – company that dominated the Polish sports IT industry.
Let's start from the beginning, what ProTrainUp is?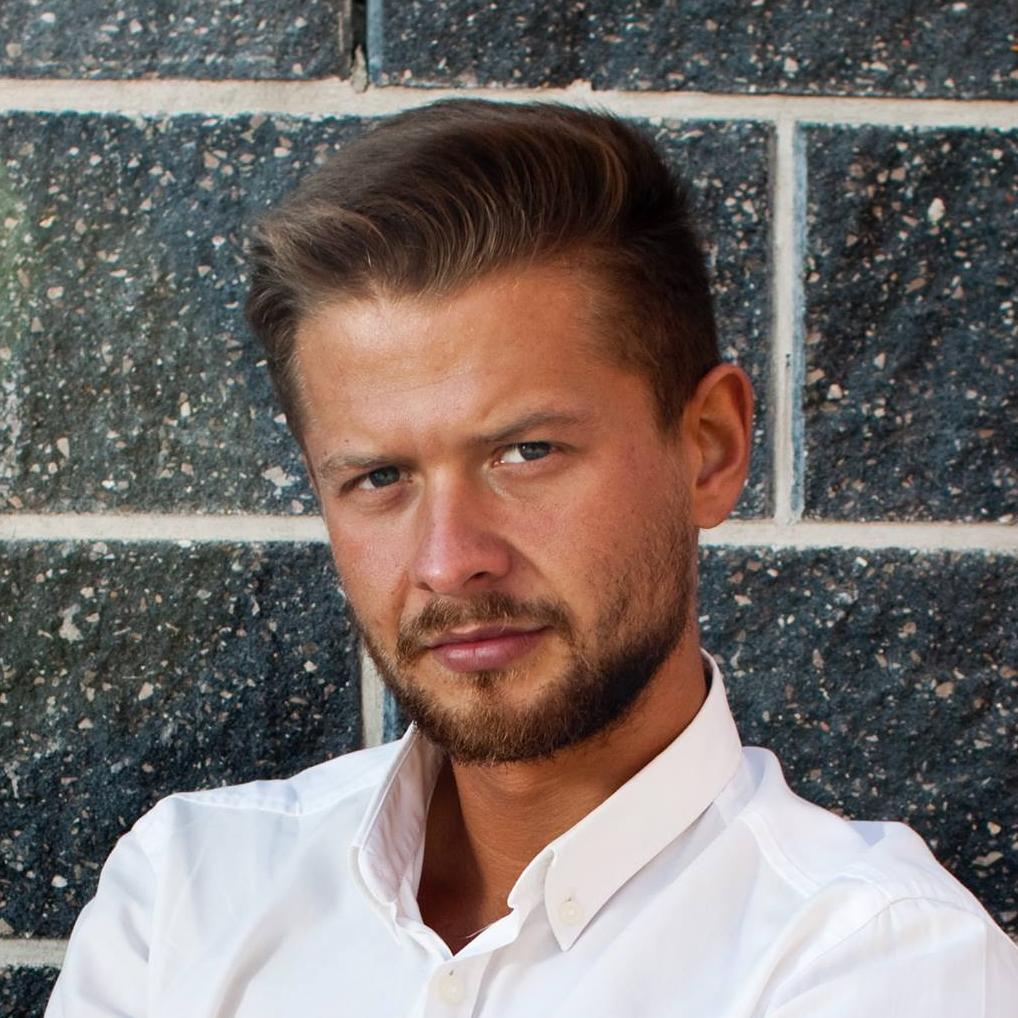 The ProTrainUp company creates IT solutions for the sports industry. Recently, we have started our expansion to the education branch. In our portfolio are three major IT systems: ProTrainUp – sports team management system, SportLiveTag – video-analysis system and Sokrates System – a teacher rating and promotion tool, it also helps with pedagogical supervision at schools and preschools.
Could you tell me more about club management software? To whom is it dedicated?
The ProTrainUp system is dedicated to sports federations, European clubs, no matter their size and skill level.

Federations already using it are: Polski Związek Koszykówki, Związek Piłki Ręcznej w Polsce, Polski Związek Tenisa Stołowego. Among clubs are: Slovan Liberec, Nika Kijów, Zagłębie Lubin, Lechia Gdańsk, Korona Kielce, Wisła Płock, Pogoń Szczecin, Jagiellonia Białystok, Śląsk Wrocław, Zagłębie Sosnowiec, Arka Gdynia and Coerver Poland.

Almost 400 clubs and sports academies are using our system. This makes us an undisputed leader sport IT in Poland.
How does it work?
There're two ways to access the system. The web version offers a full range of functionalities, including drawing and animation creators. The mobile app, on the other hand, has only the most essential functionalities but offers multiple communication solutions, e.g. absence, cancelation, date or place change, match or meeting notifications.
Which version is more popular?
The majority of players and their parents choose the app. It's extremely convenient, and at the same time necessary, to have all the information always at hand. We're close to 10 000 installations.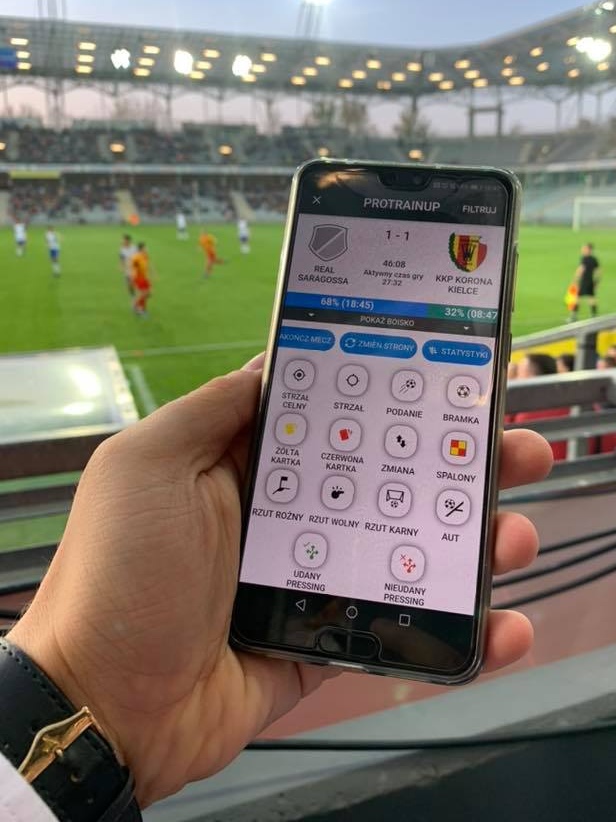 What're the main functions of the system?
The system allows managing teams, payments, and the creation of exercise sets, training schedules, and attendance tables. The majority of functionalities are available with a couple of clicks!

At the same time, the administrator can grant access to the system to the club's employees, like accountant, physiotherapist, scout or motor preparation coach. Moreover, the players as well as their parents have access to all their statistics, schedules and payment info.
I don't expect everyone is using these functionalities. How can you remind about the forgotten payment?
ProTrainUp provides multiple communication methods. The in-app notification is a basic one. Usually, clubs use them to inform about matches, training, cancelations or schedule or location changes.

It's hard to make parents download and actually use a mobile app but luckily for us, a phone number is required during club signup. Keeping this in mind, the integration with a bulk SMS system was a natural step. And so, we're able to provide sports teams with an efficient text message communication channel able to reach parents, players and employees. And it works as intended!
Good to hear! What're the main applications of SMS?
Based on our research and observation, there is information that must be delivered and read without a fail: vindication and marketing.

Firstly, SMS serves as a reminder of unpaid club fees. To implement it, we have integrated two modules: SMS messaging and payments. As a result, 2-3 clicks are enough to remind everyone about the due payments.

It greatly saves time for coaches and club employees. After a couple of months of operation, the clubs informed us that they managed to drastically decrease the amount of missed payments. Interestingly, we are also using text messages for the same thing – vindication. Oh, the irony! 😛

Secondly, SMS communicate about special offers and events. Clubs frequently send training camps invitations and reach out with equipment sales. The effects can be measured by time saved on each message sent and the perception of the club. Furthermore, SMS has an undoubtedly higher open-rate than, for example, mailing.
What about other applications?
There's one more field where SMS fares way better than other channels – internal communication. Many clubs still rely on older technologies. It's noteworthy that mobile data is not always available either due to the location, or choice of the user. In all the cases, SMS will be delivered, unlike push or e-mail.
What makes SMS better as the communication channel?
As I mentioned, messages received directly are treated personally. That's true even more when the sender is your favorite football team. The recognition of the name increases the priority of the message.

Until now, the contact data of players and parents was stored in Excel sheets or directly on coaches' phones. Every month, they had to check the payment balance and send reminders manually. The integration with SMSAPI made the process a lot easier and faster. Instead of spending 2-3 on their phones, coaches can work with players or simply go home to their families. I think it's a win-win situation for everybody! 😀

Regarding marketing messaging, automatization greatly increased open-rate. Not everyone checks their e-mail regularly, but they do check their phones!

The bulk SMS module allowed clubs to reach almost 100% of their contact databases. A short URL takes clients directly to the sale page. Similarly, text messages are an effective channel of the club's internal communication due to the high delivery- and open-rates.
Why did you choose SMSAPI as an SMS communication provider?
Local patriotism, and individual approach – two traits we value greatly. We are from the Silesian region, our headquarters is located near the renowned Silesian Stadium. SMSAPI is not so far away from us, in Gliwice. This alone was enough to seal the deal.

Furthermore, the account who came to visit us knew well what's going on in the soccer world. Tailored and elastic offer made us look no further, we right away knew we're choosing the right technological partner. Another important factor was the ease of implementation. 4 x YES, so it was hard to make any other decision. 😀
Were there any difficulties?
It goes without saying that there were parts harder than others. Namely, the technological approach and business model have made us think.

The first required creation of adequate algorithms filtering recipients groups. We had problems with, e.g. players who played in more than one team in a single club, when to inform parents and how frequently, what to do with players hidden by the system or injured, what if someone has two children attending training and so on… These "IFs" had to be solved and properly coded.

The second one was difficult because we had to plan our offer and plans according to the market expectations. Luckily, our neighbors Silesian Stadium school of soccer were more than helpful in this matter! Thanks to them, we were able to estimate the number of texts to be sent per month. By knowing the quote of messages sent by a school training 400 kids, we could scale our offer accordingly.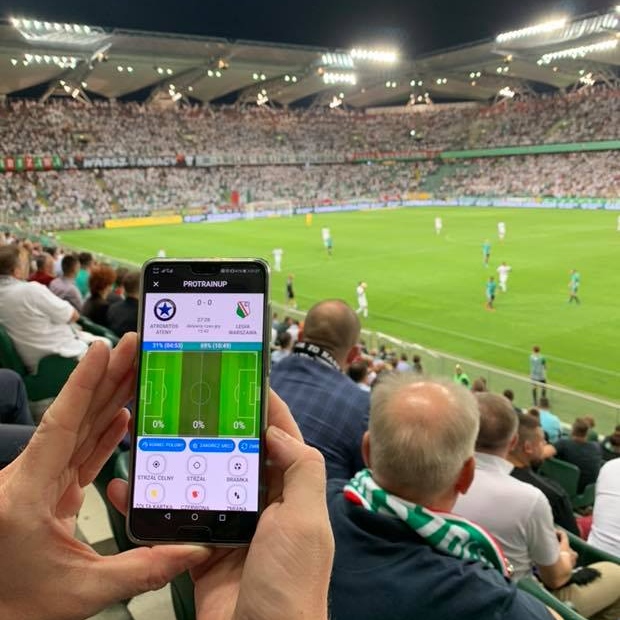 Lastly, could you share the plans for ProTrainUp?
Sure! For starters, let me remind you of a quote: "those who don't listen to their customers, don't follow their needs, sooner or later will be kicked out of business". That is why we talk openly with our customers. Our helpdesk chat and Facebook group are the places where we put our concepts and new features to test. We listen very carefully to the feedback. If I were to synthesize it into three words, I would say professionalization, internationalization and multidisciplinary.

The first is all about creating functionalities needed on the professional level of the competition, for example, fatigue analysis module, cloud solution integration for the terabytes of data and video-analyses. Let me just say, we've got a lot of ideas coming! 😀

For us, internationalization means expansion to the eastern markets, especially Russia, Ukraine, and Kazakhstan. The first step has been already done: the Russian translation of the system. The next would be hiring local account managers.

The last one is multidisciplinary – opening to other disciplines: handball, basketball, table tennis, and volleyball. It's an enormous task, as it requires to recreate a soccer-dedicated app. We have already begun but that's all I'm going to say today. As they say: "work hard in silence, and let the effect speak for itself".
And that's something I can root for! Thank you for your time.
Thanks for the interview. 😉