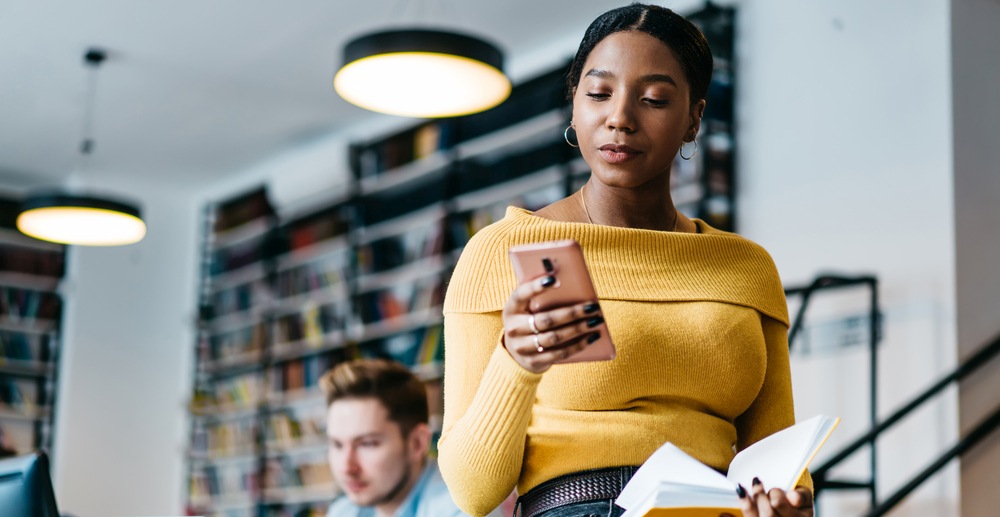 SMS communication is so much more than simple sales-oriented messaging. Find out how your company can benefit from the automated text messages. Considered a standard in e-commerce and customer service, transactional SMS are also valuable for other branches. Learn about the widespread use cases and how to profit from them.
Let's clarify what are we talking about – transactional SMS are all messages sent by an automated system. Their subject spans from data verification through time- or event-triggered messages to order confirmations.
Keep in mind that according to recent studies, more than half of shopping-related traffic comes from mobile devices. At the same time, the last step – purchase is made mainly on the desktop. As a communication channel, SMS helps confine the process to one device – the client's smartphone.
The essential tool of customer service
Transactional SMS is the pure value for your customers. Precise and timely system updates informing the ongoing purchase process are essential for modern customer service, especially in e-commerce.
GDPR compliant solution
In contrast to promotional SMS, you don't need a client's consent to send them – transactional messages are fully GDPR compliant as a part of purchase process (though it just should be noted in the privacy policy).
1. Multi-factor authentication with SMS
Two-factor authentication (2FA) means that a user must use two different devices (or methods) to confirm a decision, transaction or sensitive data. The verification might come in the form of a link or PIN code.
SMS are fast, secure and direct. That's why they're excellent for the task.
Confirming identity with a text message is common in banking, financial services, public, and health sectors. In most cases, it's also considerably cheaper than developing your app or using other solutions.
If you are struggling with inactive or fake accounts, consider implementing activation via SMS. It's an extra security step that will deter unwanted registrations by forcing users to verify their phone numbers.
SMS-based account activation increases security for your clients. Furthermore, it has a psychological effect – the brand and its services, products will be considered trustworthy.

The activation might be done by clicking the link or typing in the code provided in an SMS. The solution is popular among online services (both professional software as well as games).
2. Automated SMS order notifications
What's the point of sending SMS when e-mail or push notifications are so popular? Precisely because of that! A text is an effective way to get through all other business communication.
SMS has found its way to most online brands. And no wonder automated notifications are considered one of the most critical aspects of customer service. Simply because they allow keeping the customers informed on the progress of their purchase. Consequently, the clients are less stressed in cases of delays or other problems.
The automated SMS notification can accompany your customers from the beginning of the process until its end. A text message can inform about: order placement confirmation, order completion, shipping, delivery estimated time, pickup confirmation, etc. Hence, it's beneficial for all online businesses.
If your shop is running on the Magento platform, you should check out our SMS Notification extension. With it, you'll be able to easily automate transactional SMS, set your triggers, make templates and personalise messages.
Keep in mind that the messages are also an excellent opportunity for relation-building. Choose the right tone, time and compose your message wisely. After all, system updates don't have to be plain or boring.
You can even use 2-way SMS to ask for feedback or check the client's satisfaction after the delivery!
3. Triggered SMS messages
Furthermore, you can set custom triggers on when to send messages.
The simplest example is an SMS sent as a welcome message to a new customer. Just keep it fresh and engaging so that it won't be discarded as spam.
Periodic SMS
Check if you can
find a pattern in the orders of your customers
. Recurring orders, like office supplies, catering or tire replacement are excellent opportunities to
send Scheduled SMS
.
Integration with a calendar will allow you to send automated reminders. They are based on templates that are automatically filled with customer data by the system. This feature is invaluable for all businesses with scheduled services like beauty salons, car repair shops, and many others.

SMS reminders are a sure way of increasing the number of customers that actually show up at the designated date. It's profitable to make sure that they don't forget about an appointment.
4. Real-time SMS alerts
To make alerts relevant, you need a fast solution. Well, automatic text messages are exactly that! They are sent instantaneously, but more importantly, most texts are read within the first moments after delivery.
A quick SMS is an excellent way of informing your clients about a restock or an exclusive batch of products. Moreover, the exclusivity of the channel makes it even more attractive.
In case of limited availability of products or services, SMS is a real game-changer. It has an unparalleled advantage over every other communication channel – it reaches the potential customer mobile device.
Need proof? Check out the TEDxKatowice case study. They have successfully used our SMS Newsletter to increase the sales of event tickets. At the same, the tool has allowed them to lower an average SMS campaign cost.
But what makes SMS an ideal channel for urgent messages is that it's independent of Internet connection. What's more, as long as your customers have network coverage, they'll be able to receive the message.
Credit card activity, travel, flight updates, and password change notifications – to name a few possible applications of the SMS alerts.
As a side note, a text message is also a medium of news and important updates. Direct and personal SMS from a journalist might even become a new trend of information distribution.
How to send transactional SMS?
To set up automated messages in your company, you need an integration between the system (CRM, e-commerce, etc.) and SMSAPI. You can either use an existing one, like the aforementioned Magento extension or create your own with our open API.
An integration serves as a link, a connection, if you will, between a certain event occurring in the system and messaging platform (or any other online service).
An API is at the core of every integration. Although it may sound confusing, most integrations are easy to implement. In the case of any problems, don't hesitate to contact our Customer Support.
Visit the SMSAPI integrations section and view the complete list of available integrations. If you didn't find a system you've been looking for, you could always use Zapier! It's a simple method of connecting systems together and automating workflows.