SMSAPI Do It Yourself
SMSAPI Do It Yourself is a video tutorial that will get you started with your first SMS campaign. Watch and learn how to use the bulk SMS platform.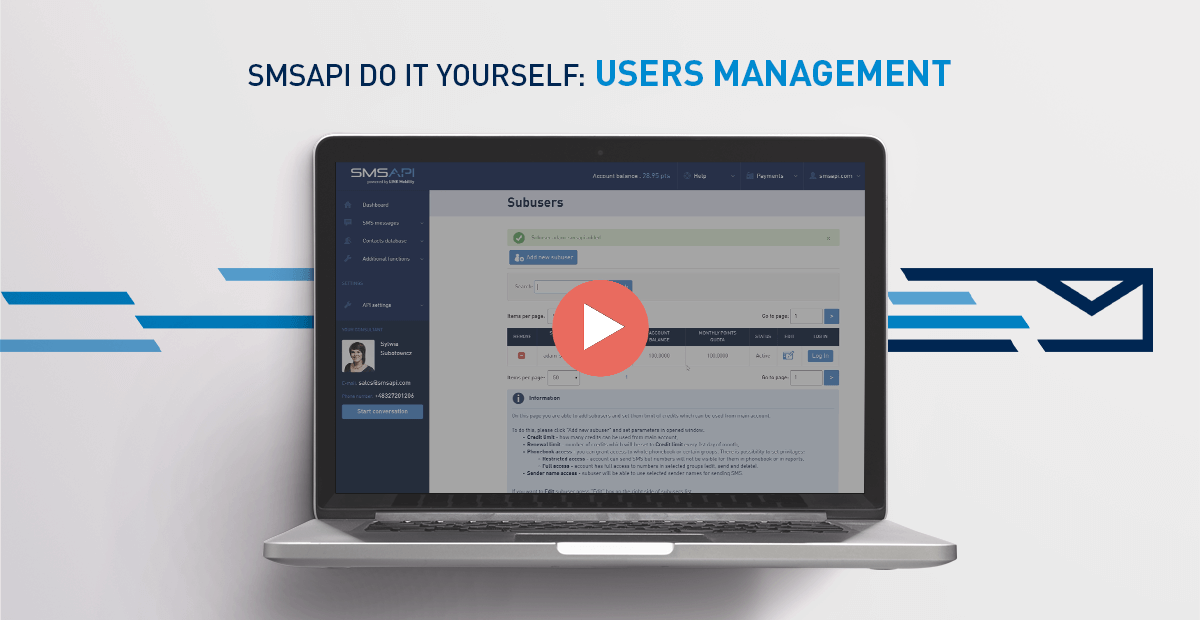 SMSAPI Tutorials
Welcome to the next part of the SMSAPI Do it yourself Guide. In this part, you will learn how to manage users of your account in the SMSAPI Customer Portal.
Read more