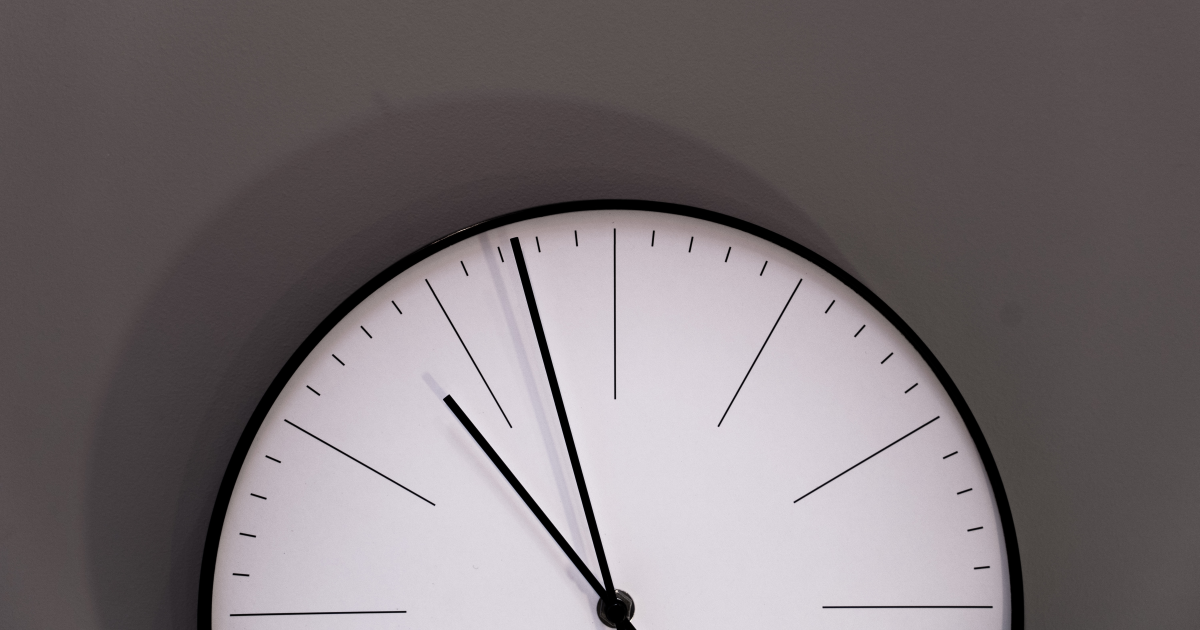 Table of Contents
Short, precise and valuable content? Ready! Added value for the client? Check! Content personalization? Done! But wait, aren't you forgetting something? The time of delivery is essential and, in most situations, can determine the effectiveness of the whole campaign. In other words, choose your timing wisely!
The time of the day when the messages are delivered to customers is paramount to the effectiveness. You can easily imagine the reaction to SMS marketing received in the middle of the night. If you respect your clients, and I'm sure you do, you shouldn't send messages after dark.
Or maybe you should? There are some exceptions, i.e., if you are customers are active during certain hours, or let's say, take part in the night event. So, how can you choose the best time to send text messages?
Safe hours
If you are unsure of the correct time to contact your customers, stick to the 8 AM-8 PM hours.
Test it hard
Although there's no golden rule when to send business messaging, most companies communicate with their clients after 8 AM and before 8 PM. If you'd ask which hour is the best, our answer would be: it depends (yeah, we know). There is no way of determining it with 100% effectiveness without testing it on your target group!
Nevertheless, you will predict customers' behaviour by performing a series of simple comparison tests. This method involves sending the same messages to the research sample at different hours and days. And voila, you've conducted your first A/B test.
It's essential to include a shortened link that will help you measure each batch's effectiveness. Compare the results and use them to plan your next text. Rinse and repeat until you reach the desired conversion rate, thus the effectiveness of your messaging.
Check the effectiveness of SMS campaign in Google Analytics
This simple test will enable you to check which time of the day is more efficient. The information will be crucial for all other decisions during content planning. For example, check which tone of voice or incentive (discount, free shipping, etc.) works best in your target group.
Use the event calendar
When planning your content, go through the calendar and check for bank holidays, vacations and any other special days of the year. The most important is to prepare the SMS campaign in advance to have enough time to organize all the activities.
Moreover, an effective campaign needs a relevant landing page, promotion, and discount code. Later, you will also need to make a logo and add it to different pages to make them more engaging. All of these require a lot of time, effort and engagement. If you want to be well prepared, i.e., for Black Friday or International Children's Day, you should start planning your SMS campaign.
The content of the message should precisely define the duration of the offer and its terms. Make it clear for the reader by answering simple questions: who, what, when and how. That's why it's crucial to test your ideas in advance. Oh, and remember to make them remember you! Send the first message a couple of days before the date, and then at the day once again.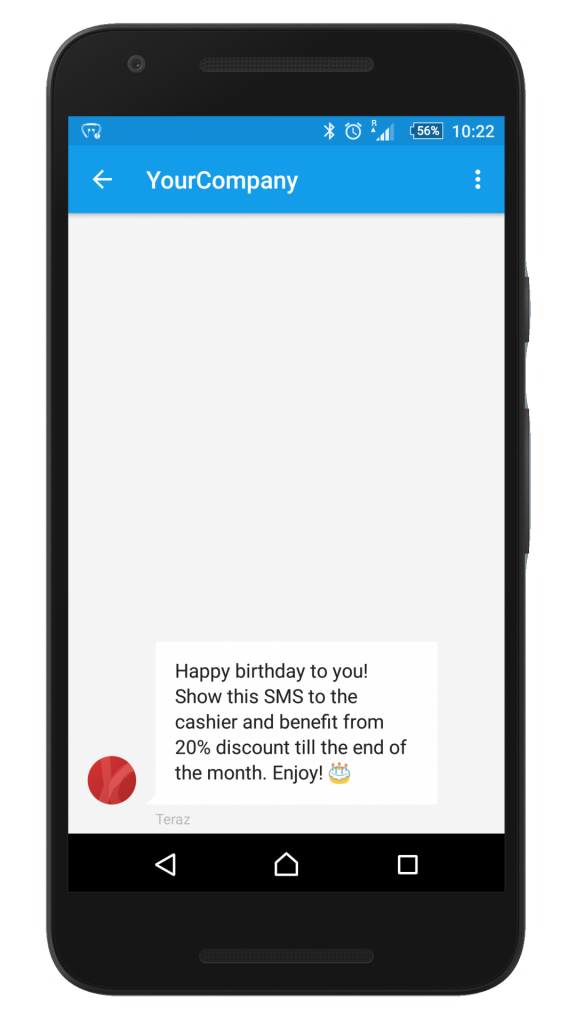 No occasion like a happy birthday
If you want to build relations and clients' loyalty, you want to send birthday wishes to your clients. You need to have the date of birth in your database and provide your clients with something more than stiff greetings.
This is a special day, after all! So, show some generosity and offer a discount code, small gift or free delivery. And even if you can't offer something extra for your customers, show them that you care. Such gestures go a long way.
How to schedule an SMS?
The SMSAPI Customer Portal allows you to schedule your SMS campaigns. There are two functionalities that will make the process super easy: periodic and birthday SMS. Both are described with examples in the Do it yourself video guide. Have a look!
Less is more
The choice of the most suitable day and time to text is one part. The other is choosing the right frequency of SMS delivery. If you send too many texts in a short period of time, you may face the opposite effects.
It is generally better to prepare one or two precise messages to help you achieve your campaign goals. In this case, we encourage you to remember that less is, in fact, more. If you are having trouble composing the content of the SMS campaign, check the guide below.
Summary
run a test to determine the best time and messaging interval;
check the calendar for bank holidays, events and any other special occasions;
do not send messages to the clients before 8 AM and later than 8 PM;
when deciding how often to message, abide by the rule: less is more.