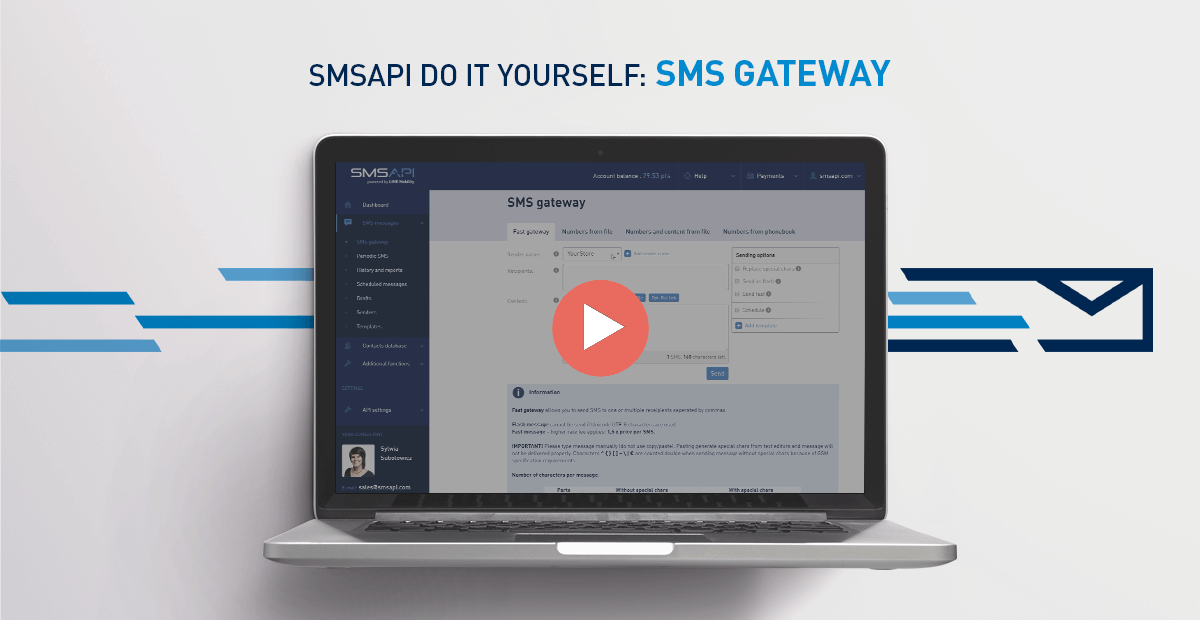 Welcome to the next part of the SMSAPI Do It Yourself Guide. This episode will explain how easy it is to send messages from the SMS gateway in the SMSAPI Customer Portal.
Your first SMS campaign
To send a single or bulk SMS campaign, select the SMS gateway or use a shortcut in the dashboard. Choose one of the options: 
Please remember that you have to create it in advance to send SMS messages to the groups. You will learn more about creating and importing contact databases and adding groups of recipients in the 4th episode of SMSAPI Do it yourself.
Composing a text message
Firstly, select the sender name from the drop-down list from which the message will be sent – the sender's alphanumeric name or phone number you registered earlier. Remember that due to the limitations of GSM operators, the alphanumeric sender name is not available in every country and case it is available, it can have a maximum of 11 characters, and it is impossible to reply to such a message.
Secondly, enter one or multiple recipients' numbers. Separate individual recipients with a comma. Remember to add a country prefix to each number.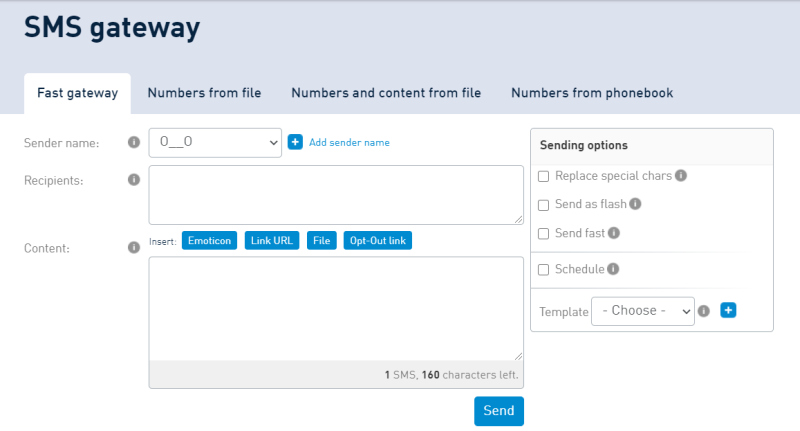 By default, one SMS can contain 160 characters. If you'd like to send longer messages, use the multipart feature. Such text messages consist of multiple SMS but are displayed as one on the receiver's mobile phone. Be aware that older phones might not support multipart SMS. Each part is charged as one SMS message.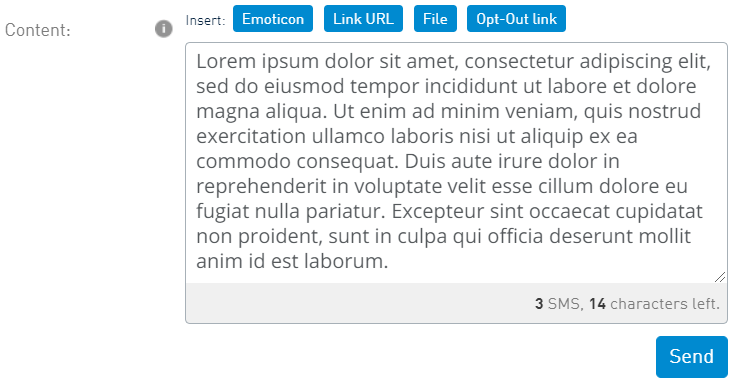 Special symbols, like emoticons or diacritical signs, are counted as more than one character – so it's important to remember this when preparing a campaign. Check the number of SMS parts when creating a body of the message.
Link in the SMS message
In addition to regular text, you can add emoticons and shorten links using the cut.li link shortening service. Short URLs save valuable characters in messages, add files, and direct recipients to websites. They are also used to analyse the effectiveness of SMS campaigns. You will learn more about short links in the 9th episode of the guide.  
You can also add an opt-out link to each message. This is an individual link, thanks to which the recipient will be automatically unsubscribed from your contact group or newsletter in the SMSAPI Customer Portal. You will learn more about opt-out links in the 4th episode.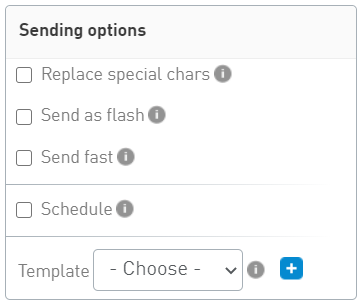 Additional SMS sending options
On the right side of the message creation field, there are extra options. If you click "Replace special chars" and your message contains Unicode UTF-8 characters, they will be replaced with standard ones.
Selecting the Flash option means that it will immediately appear on the phone screen without saving it in the inbox when the recipient gets the message. However, it's important to remember that Flash messages do not support special characters.
Prioritizing your messages
Selecting the "Send fast" option will give a priority over all other campaigns in the SMSAPI queue. Please remember that this option also increases the cost by 1.5 times.
In the options section, you can also schedule your campaign up to three months ahead. If you often use similar message content, you can define ready-made templates. Okay, your message is ready, and we can send it. The recipient will get it within a few seconds.