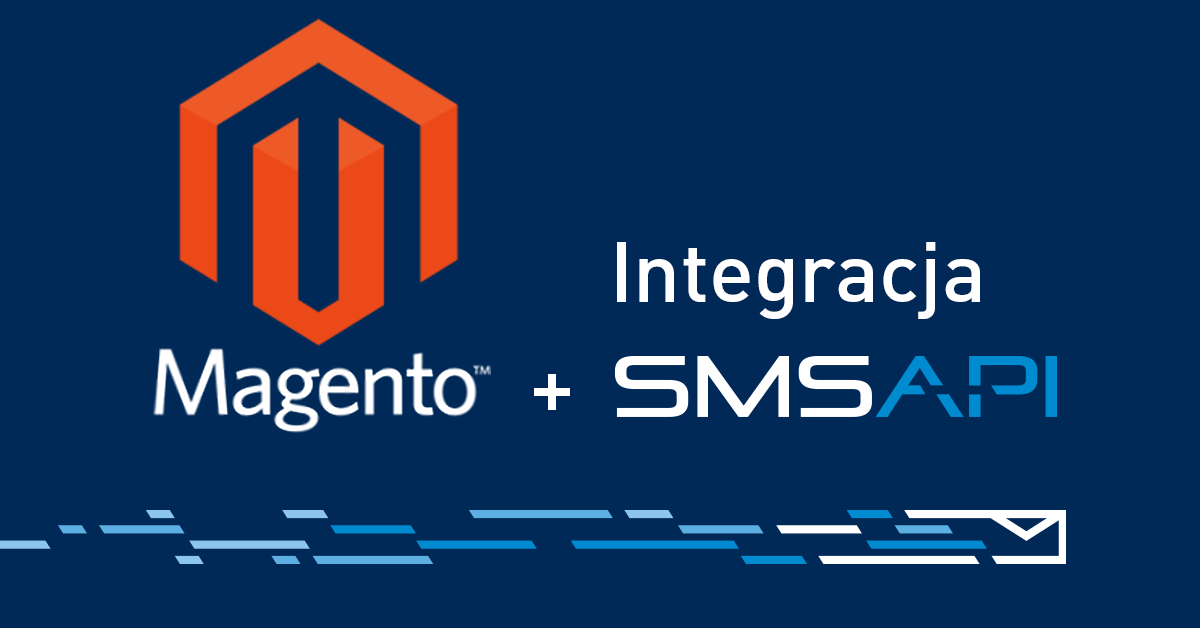 Table of Contents
We are proudly presenting the SMS Notification extension for the Magento2 platform! It's an official SMSAPI integration, available for free on the Magento Marketplace. Discover the potential of SMS communication and learn how to automate SMS Notifications in your e-commerce.
Magento is one of the most popular platforms for running an online store (CMS). Until now, to communicate with customers via an SMS channel, companies had to rely on Zapier triggers. The extension makes SMS communication available directly in your store control panel. Monogo created the integration.
How to start texting your customers in e-commerce?
The SMSAPI SMS Notification extension is available on the Magento Marketplace. You can download and use it completely free of charge. The only thing you pay for are SMS that you send to your customers (according to your SMSAPI pricelist).
To start, you need a store running on Magento software and a SMSAPI account (the extension is compatible with both .COM and .PL versions of our platform). The SMSAPI sign-up takes few minutes, and it's free.
Refer to the User Guide for detailed, step-by-step instructions on how to install the extension. Next, you should configure your account.
How to configure the SMS Notification extension?
Begin by setting your sender name – a company name that replaces a phone number. This feature allows the recipients to identify messages as genuinely yours. It boosts brand awareness and makes SMS more attractive.
Moving on, create messages' templates. They will be invaluable and will make communication quicker and fully automatic. Use data from your contact database to personalise the message body. The complete list of parameters (variables that can be used) is available in the General Message Template section and in the User Guide.
Lastly, don't forget to set triggers. Depending on your needs, you can set certain events that will trigger the message to be sent. For example, when the transaction status changes to "paid", the system will send a notification with a payment confirmation.
How to engage customers with SMS?
The mobile communication based on SMS channel is much more than automatized notifications! See how to use other tools offered by SMSAPI:
Why are shops sending SMS to their customers?
Based on the results of our customer research (available in Polish), SMS are among the most influential channels in terms of decision-making. 33% of respondents have pointed to text messages as an important factor during shopping (in retail and online).
Noteworthy, besides marketing messages, SMS is an excellent medium of status notifications. According to the research, 56% of customers consider automatised updates the most important customer service part.
Considering the exceptionally high open rate and the speed of reaching its recipients, SMS is an excellent channel for B2C communication in e-commerce. The majority of messages (69%) are read within the first 5 minutes after delivery.