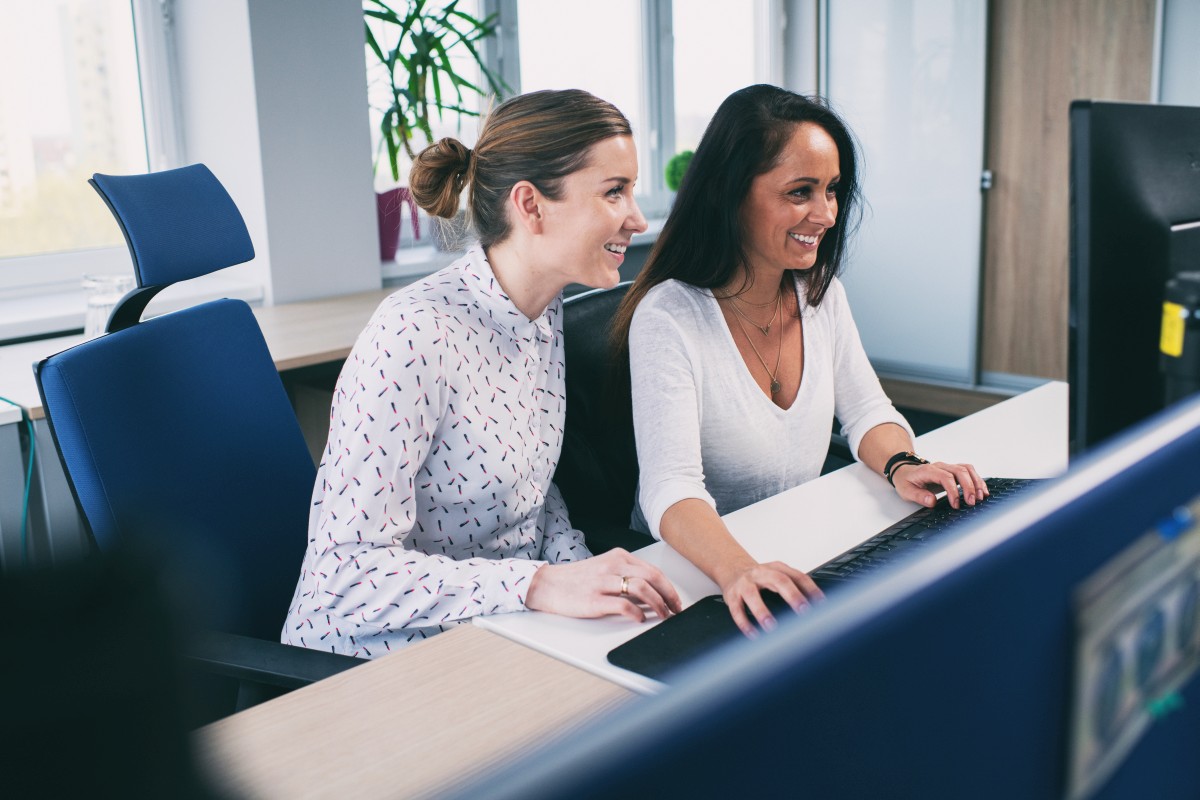 Table of Contents
Without a doubt, an SMS message is one of the most effective ways of communication at every stage of the purchasing process. Text messaging supports sales and customer service – as long as the campaign is well-prepared. This article is a lesson of using the potential of SMS marketing at different steps of business communication.
Text messages are the fastest way to pass the message to the customers. In most of the cases, they read them within 5 minutes upon delivery. What is more, online customers collect packages two times faster when they're notified about them via SMS messaging.
Each step of the customer experience requires different tools. I'll show you how to implement AIDA in bulk SMS communication. The method is well-known in the marketing world and is useful when planning and composing messages. As an introduction, you should know that AIDA is an acronym of: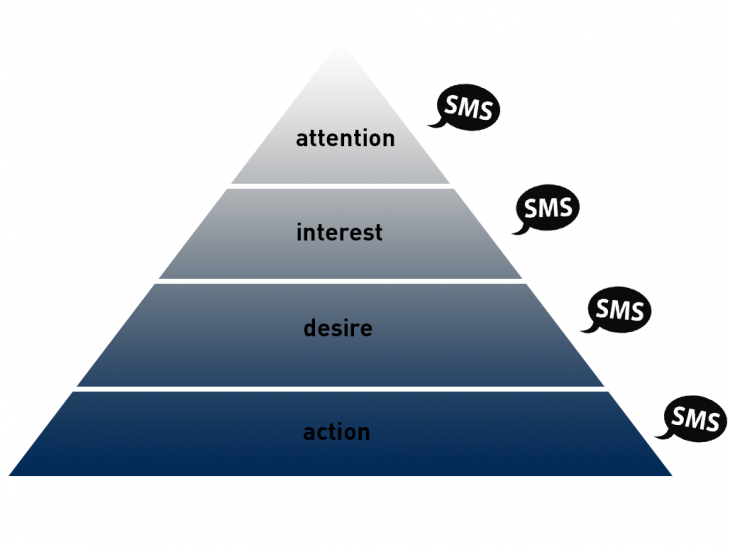 A – let's make them aware!
It's impossible to want something if you don't know that "it" actually exists. This is why you should constantly remind your potential customers about the product or service you want them to buy or use. Before the attention is drawn, it's important to create buying personas describing your audience in detail to know exactly who you are talking to. This way, your communication targets the right customer group.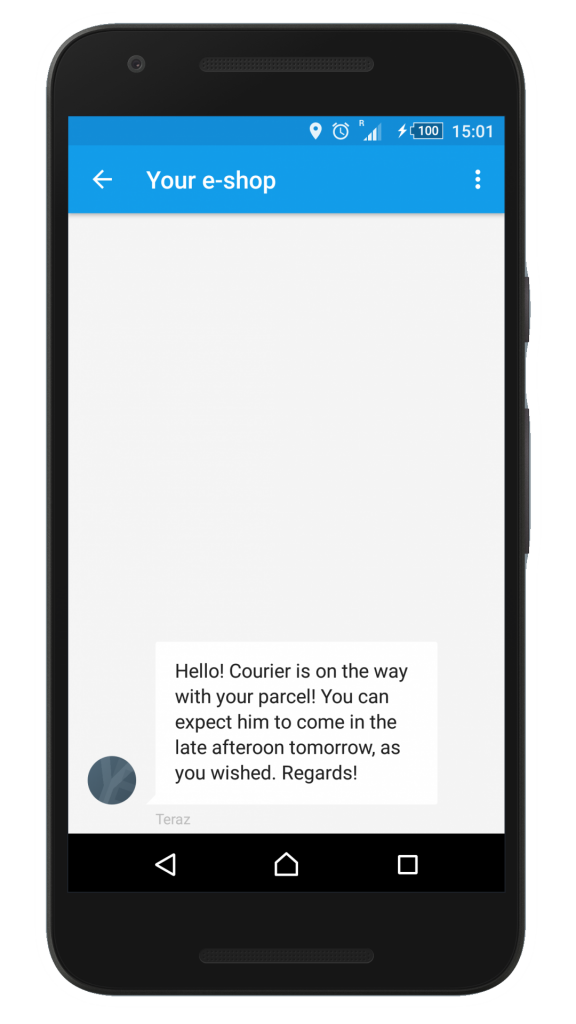 A consistent communication strategy, which includes SMS and e-mail marketing, is easy to implement. E-mail Booster is a feature that allows you to increase the effectiveness of e-mail activities with a bit of help from SMS. Simply saying, if a recipient doesn't open an e-mail for a few hours, they will automatically receive an SMS with a reminder to visit an inbox.
Use SMS to attract attention to a new offer, campaign, or season sale (e.g. winter sales, summer peak, Black Friday). Messages with a short link can easily redirect the customers to the website with more details.
A quick tip: monitor traffic in Google Analytics
Use short links with UTM parameters to track incoming traffic in Google Analytics. Watch the video and learn how to do it:
Also, do not forget to set an alphanumeric SMS Sender ID. What it does is replace a phone number with a word or phrase of your choosing. It'll be displayed on the clients' phones, increasing brand awareness and credibility of the messages.
I – make them think about it!
Messages with discounts codes or time-limited promotions are the best ways to interest your audience with the product or service. The most effective SMS is personalized and informs about the offer and sets a specific timetable when it is available.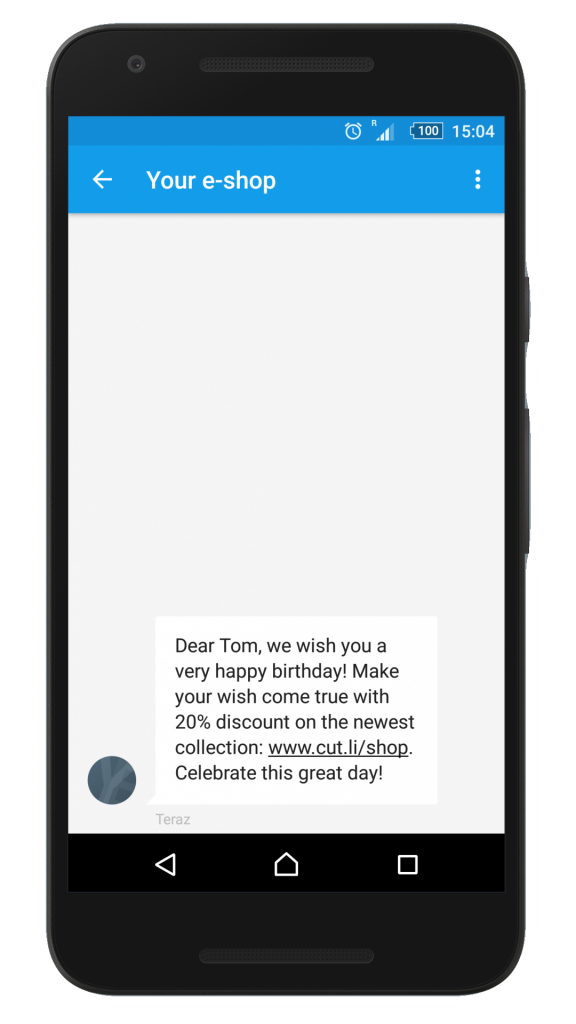 Obviously, use common sense when scheduling SMS campaigns. Reasonable and regular contact builds loyalty, but excessive use of any communication tool will cause disappointment and be perceived as spam.
It isn't only frequency that matters but also the timing of the message – hour and day of a week. Honestly, there's no golden rule here. You can't choose the time that gives 100% certainty of effectiveness.
You can predict your customers' behaviour using comparative A/B tests, though. The method is easy – compose the same content and similar customer base but send it at a different time or a week. It's an easy way to determine the right time to send text messages to your audience, and consequently, to plan your campaigns better. Remember that each audience has different habits – young moms' free time may vary from young entrepreneurs' one.
D – make them want it!
Retention is one of the most important KPIs (key performance indicators) – this rate shows how many customers return to you. It would be great to treat them well, wouldn't it?
Don't forget to show care at their birthday by sending wishes and special discounts via SMS. It's not surprising that it's much better and cheaper to take care of an existing customer than acquire a new one. Here's a tip: SMS is an excellent tool to create a loyalty program for your customers.
A – and finally… Action!
When the customer knows what exactly is needed, they can make a purchase decision. Don't forget that SMS is also a great way to thank for the purchase, but it can also be an invitation to upgrade order and offer an additional discount for the future.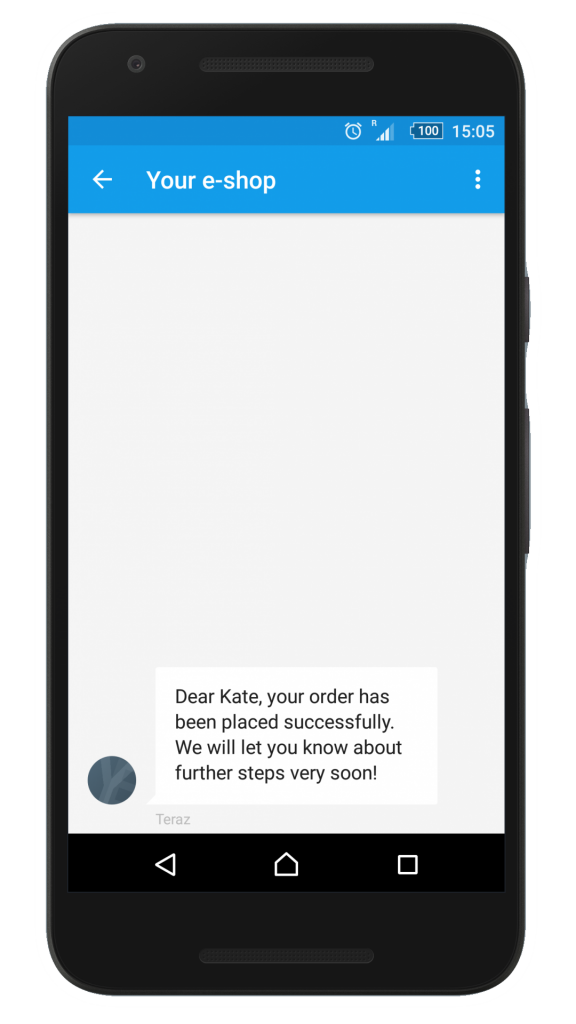 Ask your customer to agree on processing personal data while placing an order – this is how you can quickly build your customer base for your future SMS marketing campaigns.
While the order is being processed, use SMS to inform the customer about each step: order completion, shipment, delivery, etc. Every information sent via SMS makes the transaction more transparent and understandable. Make them able to see the process and keep up with its pace.
As a final thought, a client relationship based on mutual trust and transparency makes customers return and make additional purchases. What is more, this kind of message save time, and thus money, for your customer service department.
Additional benefits
SMS channel is also a convenient way of collecting opinions. Discover another powerful feature – a virtual mobile number that allows two-way SMS communication with the customers.
They can easily share their opinions with simple "YES" or "NO" text messages or evaluate an order. You can quickly get feedback, find weaknesses in the delivery chain, and improve the sales process.
To sum up, SMS is inseparable and coherent part of the communication process in e-commerce. Citing Steve Jobs: Quality is more important than quantity. One home run is much better than two doubles. It only depends on you how well are you going to fulfil your customers' expectations and provide the best quality of communication.